With players currently unavailable and others who have decided to leave the panel, Dublin senior hurling manager Ger Cunningham believes it's very much "changing times" for his squad as the new season swings into action.
Cunningham, who is beginning his third season in charge of the Dubs, watched on as his experimental side began their defence of the Walsh Cup with a 2-17 to 1-13 win over Carlow on Wednesday evening.
With Cuala still involved in the club championship and some squad members tied to their colleges for the Walsh Cup, the Cork native is giving others a chance to stake their claim for places ahead of a squad review at the end of the pre-season tournament.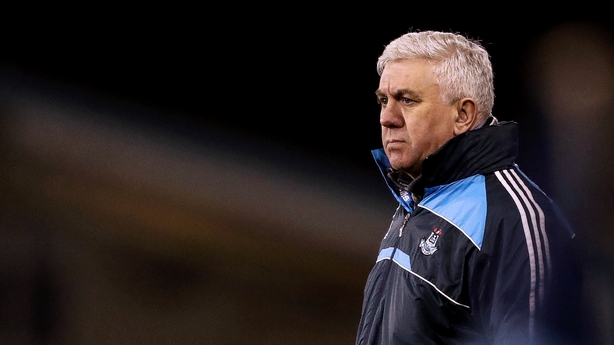 "It's very much a changing team we have now," was Cunningham's response when asked by RTÉ Sport on how things are shaping up for what will be a key campaign for the manager.
"There are guys who are no longer part of it and guys who want to come in and stake their claim.
"It's changing times, but that doesn't stop us from being competitive and going out to try and win every game.
"Our ambition is to compete strongly in the Allianz League. We have a very tough opening game against Tipperary on the 11 February at Croke Park.
Cunningham also paid tribute to the challenge put up by Carlow at Parnell Park and added that they have good man at the helm in former Tipperary star Colm Bonnar.
"They gave us a very good game and were tough and physical. At one stage they brought it down to two points. Thankfully, we got the goal in the end to tie it down, so anything could have happened.
"That's what Colm Bonnar brings to the whole table, they'll be well organised. He's a very good coach and he's been around the game a long time. You could see his fingerprints were all over them tonight."