Former Tipperary manager Liam Sheedy believes that players still value the inter-provincial competitions and that scheduling is the main reason behind their failure to draw crowds.
The Tipp man was speaking before tonight's sparsely attended inter-provincial hurling final between Munster, who he has previously managed, and Leinster in Semple Stadium.
"Looking at the two teams, the clear message that you can get is that this is still a competition that players put a significant amount of emphasis on," he told 2fm's Game On.
"Tipperary and Kilkenny contested the All-Ireland final just a few months back.
"You have Padraig Walsh, Kieran Joyce, Conor Fogarty, Walter Walsh and TJ Reid from Kilkenny.
"From the Tipp side, Darren Gleeson, James Barry, Brendan Maher, Noel McGrath, Seamus Callanan and Padraic Maher.
"These are guys who got to the final game of the season and can still find the time and the energy.
"It gives you a sense of the emphasis they place on the provincial medal.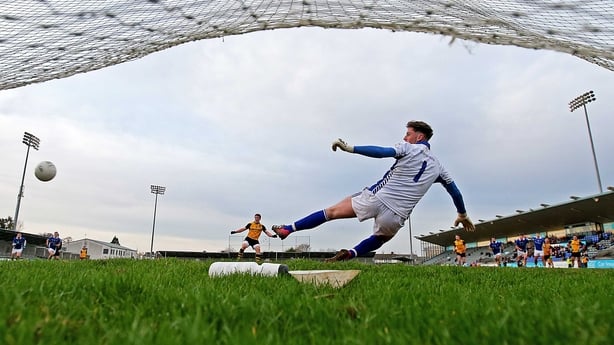 Former Dublin manager Anthony Daly has suggested playing the finals in London to appeal to Irish emigrants while Fermanagh boss Pete McGrath is in favour of holding the series on All-Ireland final weekend.
Sheedy agrees that the competitions are failing to rouse the public's interest but thinks that they could still have a future.
"Clearly, we're struggling to attract crowds but unless you get an attractive date in the calendar, you're not going to," observed Sheedy.
"We have an array of All-Stars on show here in Thurles and somewhere around 100 people watching them.
"There's a conversation that has to be had at the beginning of next year as to whether this competition stays in our calendar, because the calendar is chaotic.
""But from the players' perspective, it seems to be a competition they like and want to keep.
"If we're serious about retaining it, it needs to be looked at again."