Jack McCaffrey is itching to get back into the Dublin squad next year but admits he is yet to hear if he is in manager Jim Gavin's plans.
The 23-year-old wing-back took a summer sabbatical this season as the Dubs retained Sam Maguire but is ready for selection again in 2017.
"I'm going to be in Dublin playing football, for somebody, this summer so I'd love to get back in," he told RTÉ Sport.
"I haven't (spoken to Jim) and I'm not sure what the procedure is. Obviously this year is different with everything shifted two weeks. I think the lads are going on their holiday later than they usually would."
The UCD medical student was involved in Dublin's successful defence of their Allianz Football League title earlier this year but spent 11 weeks of his summer holidays in Africa, working with charity GOAL and in a hospital in Zambia.
He then returned to play county championship with club Clontarf and will lead UCD in their defence of the Sigerson Cup title in the new year, which he expects to keep any ring-rust at bay.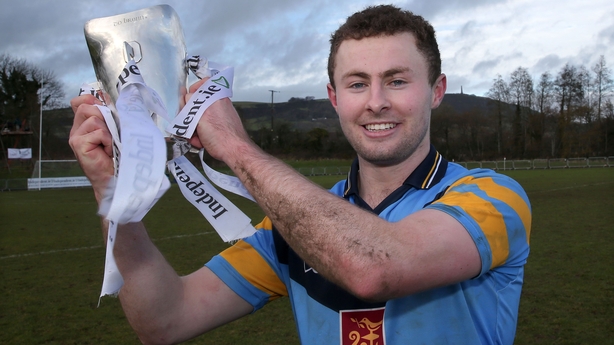 "Everyone tends to be off the pace at the start of the year but I hope not," he said.
"I've been playing away with the club... obviously we are here at the Sigerson launch and you are playing away there with pretty much all the same lads.
"You can get back in. You can get back up to it. There are countless examples of people even through injury who have been forced to take seasons off .
"I definitely don't think it's going to be a bad thing. I am not sure if it will be a massively good thing either.
"I was coming back into a club match so towards the end of the travels I tried to do a bit of running so that I wasn't completely flat footed.
"It wasn't the kind of trip where you were going to come back 15kgs overweight or anything like that, so it was fine."
McCaffrey was one of the stars of Dublin's march to the title in 2015, which saw him claim an All-Star and the Footballer of the Year prize.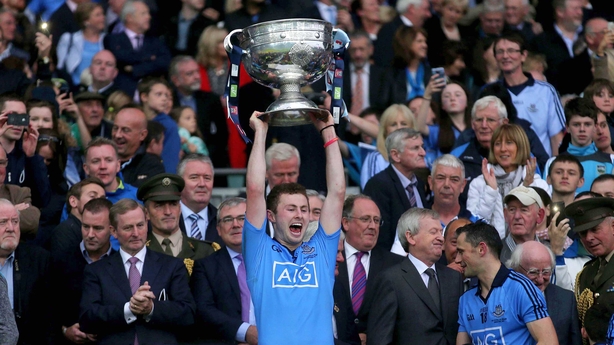 He admits it was strange to watch this year's All-Ireland final and replay from the stands but says he did enjoy the novelty.
"When you're on the pitch you're so focused on the match, your job and whatever, and you kind of forget the sense of occasion for everyone in the stadium," he said.
"I always try to embrace it a bit and have a little look around, it's dreams come true kind of stuff so you don't want to completely block it out but at the end of the day you have to chase someone around the pitch for 70 minutes. You probably can't savour every second of it as much as you can as a fan.
"It definitely added a different perspective to it but it was quite enjoyable.
"The parades and that, it's kind of cool that you know what it's like to be down there, and then to see it from the other perspective…
"The first All-Ireland final was one of the most bizarre games of football I've ever seen. It was kind of hard to enjoy, just 'cos it was so weird. And obviously I was terrified that Dublin were going to lose.
"But then the second final was a cracking game. And obviously the Kerry semi-final was unbelievable. So it was great to be back as a fan."