Mayo manager Stephen Rochford has remodelled his backroom team for next season with the appointment of Peter Burke as a selector in place of Sean Carey.
The Kiltimagh man was already part of the All-Ireland runners-up set-up as goalkeeping coach - mentoring replay starter Rob Hennelly and All Star winner David Clarke.
Burke played 60 times for the Green and Red, conceding just one goal over the course of the two All-Ireland final defeats he played in.
Tony McEntee and Donie Buckley remain as coach/selectors.
Meanwhile, Mayo PRO Paul Cunnane has claimed that the black card shown to Footballer of the Year Lee Keegan for a foul on Diarmuid Connolly in October's final replay was the result of a "media campaign".
In the lead up to the sides' second meeting, several former Dublin players claimed that Keegan had been targeting Connolly off the ball.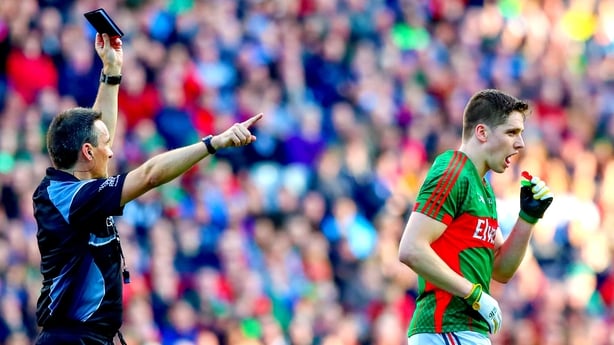 "There was a well-orchestrated media campaign to blacken Lee Keegan's name and I would be disappointed that many outlets chose to take the bait," Cunnane wrote in his county convention report.
"Lee Keegan has just won his fourth All Star as well as being named GAA/GPA Footballer of the Year.
"This recognition was due to his excellent displays throughout the National League and championship. He is one of the finest footballers the county has ever produced. To see him depicted in this way before the biggest game of his career was very unjust.
"Ultimately, this campaign worked as Lee was black carded wrongly before half-time in the replay."
Manager Rochford had previously said that he was "under no illusions that there was an agenda out there".
"It is unfortunate that former players would feel it necessary to get into that. Guys that haven't always been whiter than white but, look, that's for them to deal with their own consciences."