Dublin GAA chief executive John Costello supports proposals to reform the All-Ireland football championship, saying the county are perfectly happy to play more big fixtures outside of Croke Park.
The Dubs, who secured back-to-back All-Ireland titles in September, played their first championship game away from the capital in 10 years earlier in the summer when they beat Laois at Nowlan Park in Kilkenny.
A motion from Central Council to replace the quarter-finals with two groups of four teams - each playing one game at home, one away and one at Croke Park - will go before Congress in February.
However, if Dublin make the last eight, as they have done every year since the introduction of quarter-finals except 2003, they will likely play a second game in Croker - county ground Parnell Park has just 10% of the capacity of the Jones' Road venue.
"I can see merit in the overall plan," Costello wrote in his annual report to the Dublin County Board.
"Some white elephant provincial venues will get the big games they've long craved for.
"It might even silence some of the plaintive wails about Dublin "playing all their matches in Croke Park" - although I doubt it, for I can already hear mutterings if and when we play two of our three group fixtures at Headquarters.
"The notion that Jackeens fall prey to travel sickness once they cross the M50 is, of course, a fallacy. It's true that, once upon a time, our League record on the road was a source of concern, but not any more.
"We haven't won four Division One titles on the bounce purely by dint of our record in Fortress Croker."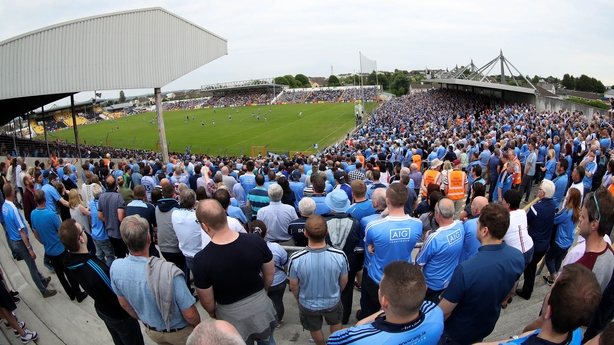 Costello warned though that "some county grounds will need to be upgraded if they are to be deemed suitable for such major championship games", and highlighted that all season-ticket holders from competing counties would have to be accommodated.
The Dublin chief also responded to suggestions that the Sky Blues, who have won four of the last six All-Ireland SFC football titles since ending a 16-year drought in 2011, were now "too dominant" and should be forced to share revenue with more cash-strapped counties.
Costello warned that taking money from the capital would weaken the Association's ability to compete with other sports for participation and interest, and that Dublin's relative lack of underage success disproved the notion that other counties were being left behind.
"There is much talk of funding equalisation in the GAA, how the finances at our disposal must be curbed to 'evel the playing field'," he wrote.
"But this presupposes that Dublin GAA is awash with cash (we aren't) or that you could slash our funding from central coffers without any negative effect.
"Bleed that well dry and it won't be long before soccer and rugby make inroads back into terrain that Dublin GAA has fought, tooth and nail, to colonise in the first place"
"At the most basic level, this is about jobs - that funding is diverted to coaches operating at the juvenile and club coalface throughout the county.
"Let me stress, I fully support efforts to bolster the central funding available to so-called weaker counties – they aren't blessed with some of the advantages that Dublin possess and they need help.
"However, it behoves Croke Park to find ways and means of generating more resources, instead of settling for a division of the same cake.
"Put bluntly, extra funding for other counties should not come at the direct expense of Dublin's games development initiatives. Bleed that well dry and it won't be long before soccer and rugby make inroads back into terrain that Dublin GAA has fought, tooth and nail, to colonise in the first place."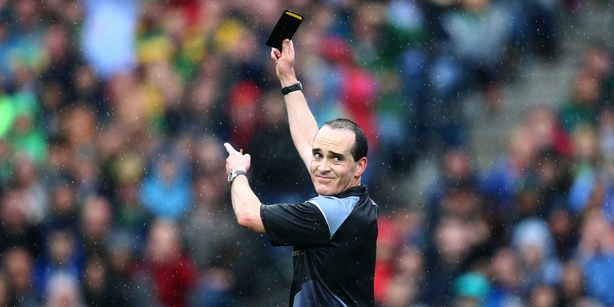 Referencing the four black cards shown in this year's drawn All-Ireland fooball final and replay between Dublin and Mayo, Costello suggested that the the option of a sin bin rather than dismissal and replacement by substitute may have been "discarded without getting proper consideration".
"Being a man down for ten minutes would punish a team and would also be real deterrent against cynical fouling," he wrote.
"In fact, it would probably be harder on a team than losing a player on a black card and having him replaced.
"Seeing a player sent off on a borderline black card offence is disappointing. And if the last three seasons taught us anything it is this - the rule is causing huge frustration among players and public alike."