Referee Maurice Deegan has admitted that he should have brandished a black card for the hand trip Dublin's John Small committed on Mayo's Andy Moran in the All-Ireland SFC final replay, but the Laois official is adamant that the subsequent offences committed by Jonny Cooper, Lee Keegan and Rob Hennelly all warranted the punishment.
Dublin recorded a 1-15 to 1-14 victory over Mayo at Croke Park to retain Sam Maguire for the first time since 1977.
Reflecting on his own personal performance in football's marquee match, and his use of the black card, Deegan, speaking to RTÉ Radio Sport, said: "In my view, I'm happy that I got the three of them right.
"But I will say one thing, I definitely missed the black card that I should have got – that was in the first five minutes of the game.
"It was John Small on Andy Moran.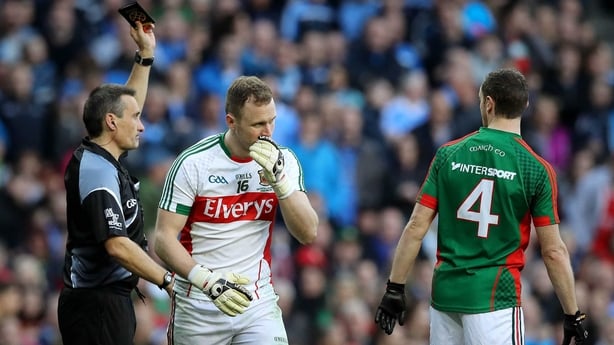 "I wasn't 100% sure that I saw it. We were wired up. Obviously, when you come to Croke Park your umpires and everyone is wired up.
"I would have asked my linesman did he see it, and he said he didn't see it clearly.
"When you don't see it clearly – and especially from where I was standing, I couldn't see it clearly either – I asked the umpires and no one had seen it properly, they weren't 100% sure.  
"When you're giving a black card in situations like that, you have to be 100% sure, especially with the black card."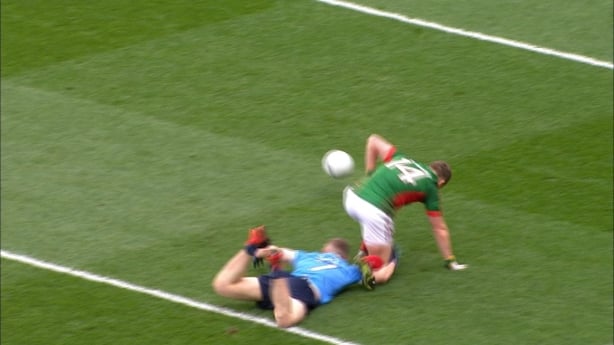 Deegan insisted that the black card, despite some controversy, has been a success overall, adding: "I would be in favour of it.
"It's cleaned up the game an awful lot. It's got rid of the body collide in the game, which isn't a nice part of the game.
"It's speeded up the game. There are more scores in a game."
On your marks - Football gets new fielding rule https://t.co/tQ6gyLRl5c

— RTÉ Sport (@RTEsport) November 30, 2016