Brendan Maher insists he is "fully supportive" of the decision to pass on the captaincy of the Tipperary senior hurling team to namesake Pádraic.
During his three seasons as team leader, Borrisoleigh clubman Maher has enjoyed huge success.
He claimed Munster titles in 2015 and 2016 and lifted the Liam MacCarthy Cup in September when Tipperary stormed to All-Ireland final victory over Kilkenny.
Maher believes that having Thurles Sarsfields half-back colossus Pádraic (no relation) taking over the individual role will bring a freshness to the set-up in 2017 as Tipp aim to retain their provincial and national titles.
Brendan (27) said: "I'm delighted with my time as captain. I had three years, which is more than what a lot of lads have had.
"It was an honour to captain Tipp and special to finish up in the role as I did, achieving my dream of captaining an All-Ireland winning senior team.
"There's no better man to pass it on to. There are lots of lads who deserve the honour, I'm happy that I had it for as long as I did and I'm happy to pass it on to Paudie.
"He has previous experience, a bit like myself, having captained the U21s in 2010. He's captained his club as well and has a great record.
"I think I've said it before, it is a title at the end of the day and we have a number of leaders and lads who are captain material.
"Only one person can get the role but he has all the credentials that are needed and he doesn't need to do anything differently to what he normally does. It won't be a burden to him."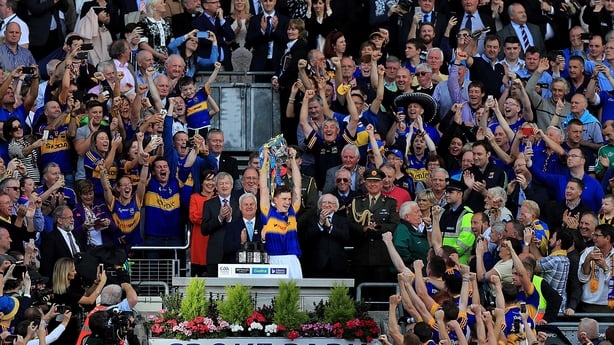 Maher, who was also an All-Ireland minor winning captain in 2007, added: "I'm fully supportive of the decision. It gives everybody a different edge now and freshens it up, with a new captain and vice-captain (Seamus Callanan).
"It gives me another boost to go at it again, I'm very motivated ahead of 2017 to go out and perform and nail down a place again. Change is good, and this is really freshening up the thing."
Maher admits that it took him a while to adjust to the role of captain, after he assumed the responsibility ahead of the 2014 campaign.
He reflected: "I definitely would understand if somebody was to say that it can be a burden.
"There's a lot of extra stuff that goes with it, all sorts you have to do but I tried to learn as much as possible from previous captains and spoke to Eoin (Kelly) and Paul (Curran).
"I was living with Shane McGrath when I was named as captain and Shane was the outgoing captain from 2013. He spoke to me very openly about stuff he struggled with and found a burden.
"You learn so much on your feet, just little things you could get caught up in. But I learned so much in the first 12 months, in 2014, and I found myself becoming a lot more relaxed in the role."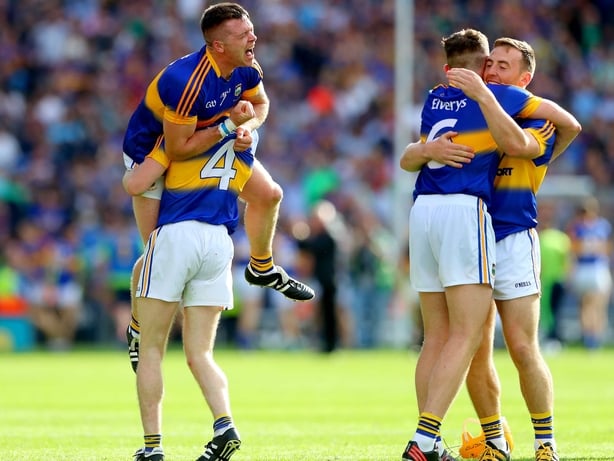 Maher believes that freshness and change are crucial if Tipp are to emulate their 2016 heroics.
And he said: "We need to better next year, that's the reality, if we want to achieve success again.
"We're like every other team now, down at the bottom of the hill and starting the climb again.
"We have to get off to a good start and hit the ground running on February 11 against Dublin at Croke Park, which is a great place to start."
Manager Michael Ryan announced his winter training panel yesterday and Maher is predicting another fierce battle for places, not only on the starting 15, but on match-day squads.
He said: "It was so competitive this year, fierce competition for places on the team, the 26 and on the panel.
"It's always open season in there. Mick and the boys are never slow to recognise somebody's talent and performance but you know yourself that if you're not performing, you're not going to be picked.
"It's a great way to have it and we have a good, strong panel with new lads getting their chance and lads like myself around a few years trying to nail down a place and keep performance levels up.
"It's a good environment to be in – we're looking forward to getting back at it again and while the off-season is great, you have your break and you're soon mad to get going."