Corofin have been the undisputed kings of Galway club football for the past four years.
A few weeks ago they romped to the club's first ever four-in-a-row of county senior titles when defeating Salthill/Knocknacarra.
Some players on their panel, such as wing-back and Galway county player Liam Silke, have never tasted defeat playing senior in the county.
However, at provincial level, life has not been so easy for the North Galway men and they have only one provincial title - from 2014 when they went on to win the All-Ireland title - to show for their efforts under the then-guidance of current Mayo manager Stephen Rochford.
On Sunday in McHale Park, new manager Kevin O' Brien's men face Castlebar Mitchel in the Connacht club semi-final (2pm), a team that has beaten them impressively on the last two occasions they have met.
Last year, in the Connacht club final at Tuam Stadium, the Mayo men deservedly won on a score-line of 2-10 to 0-11 with big Barry Moran turning in a man-of-the-match display around the middle and hitting 1-02 from play over the hour.
In 2013, in the Connacht semi-final, Mitchels were again the better team as Richie Feeney and Tom Cunniffe had powerful games under the guidance of Pat Holmes, who went on to co-manage Mayo in 2015.
Back-to-back Mayo champions Castlebar will be playing their fifth game in over a month but they are showing good form, with easy victories over Knockmore in the county final and Tourlestrane over the past fortnight.
Will all the games catch up with Castlebar?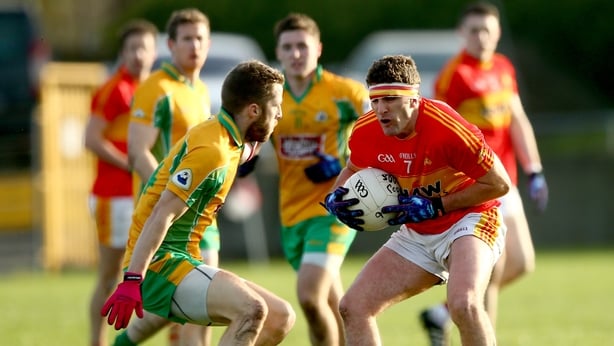 Corofin will be hoping that all those championship games will catch up on Declan O' Reilly and Declan Shaw's men and that they will be a bit flat after a long year, which included a heavy defeat to Ballyboden St Enda's in March's All-Ireland club final.
Corofin have some injury worries. Regular corner-forward Martin Farragher, who has not played since before the county semi-final with a hamstring issue, is out, and county final absentee Gary Sice is also a doubt.
Despite have very little training done, it is likely though that Sice will start at wing-forward. He should be picked up by Mayo wing-back Paddy Durcan, who has also been having injury trouble.
Hopefully both men are able to line out in what would be one of the duels of the day. Last year Durcan did very well and he is a player Corofin need to keep on the back foot.
For Corofin to win, they need to nullify the influence of Barry Moran at midfield as he lorded it around the middle in their two recent provincial successes in 2013 and 2015.
Galway custodian Bernard Power has only this season made the Corofin jersey his own and it will be fascinating to see how he tries to avoid the 6' 6" Castlebar man with his restarts.
Corofin will probably line out with All-Star hurler Daithí Burke around the middle alongside the experienced Ronan Steede, and young Ciaran Brady also in the mix, but neither of those men can compete with Moran in the air on kick-outs and Corofin must have a strategy to keep the ball away or Moran will do serious damage again.
Corofin half-back Conor Cunningham, who is based in Dublin studying at the Michael Smurfit Graduate Business School in UCD, is fully aware that Castlebar are formidable opponents.
"They are a very good and experienced side with some top class footballers," he says. "The likes of Neil Douglas, Ger McDonagh, Barry Moran, Aidan Walsh, Paddy Durcan and Danny Kirby are all serious players. We know only too well, to our cost, what they are capable of producing and they have been one of the top three of four teams in Ireland over the past few years."
"They are a really balanced team and we will need to produce a top class display if we are going to come out of McHale Park with a win."
Living in America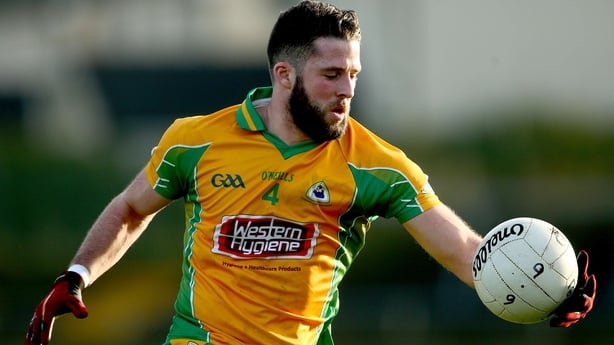 Interestingly, in the context of the recently formed Club Players Association, Cunningham was in Chicago for three months of the season during the summer and in that time he did not miss a single county championship match with his club.
"It is something that the GAA need to address, the way so many counties don't have enough games in both codes during the summer, and it is a factor in many young players heading stateside for a few months as they know they probably won't miss much action," he observes.
The winners between Mitchels and Corofin will still have plenty of action to come as the winners play either Aughawillan (Leitrim) or St Brigids of Roscommon on November 27 in the Connacht final.
No club other than Brigids, Mitchels or Corofin have won the Shane McGettigan trophy in the past eight years. Corofin have won three (2008, 2009 and 2014), the Kiltoom men landed a superb three-in-a-row of titles from 2010-2012 and Castlebar won in '13 and '15.
Who will win it?
Calling the victors on Sunday is not easy, however I believe that Castlebar will find it difficult to make it three wins out of three over the Galway champions.
Assuming that Corofin have worked diligently on their kick-out strategy and run the ball quickly through the middle to exploit a slight lack of pace on the turn with Eoghan O' Reilly and Barry Moran - as Ballyboden did in their 2-14 to 0-7 win in Croke Park - I would give a slight nod to Kevin O' Brien's men to emerge victorious.
One caveat though is that it is much easier to play a fast paced high-energy running game of Gaelic football on the Croke Park surface in March than it is in most county grounds in mid-November, especially if it is wet.
If Sunday is a dry day as forecast, and Corofin get into their grove with the likes of speedy forwards such as Michael Lundy, Ian Burke, Jason Leonard, Dylan Wall and Michael Farragher getting on the ball, they should have enough to come out narrowly on the right side of the result.