With youth leading the way for both Waterford and Tipperary this season, it is little surprise that the All Star nominees have a certain air of a changing of the guard feel about it.
All-Ireland champions Tipperary look well placed to exceed their best haul of seven [achieved in both 1991 and 2001] while the Déise, who came so close to a National League title and reaching an All-Ireland final before losing out in thrilling replays, have one more nominee than Kilkenny.
A look through the list of 45 names makes it is clear to see many young talents staking their claim among the finest exponents of the game.
Of course there is no shortage of experience, with the goalkeeping [average age 31] and midfield sectors well stocked on Championship nous, while the likes of Paul Murphy, David Burke, Kevin Moran, Richie Hogan, Noel McGrath and Joe Canning are well versed to seeing their name in bright lights as the All Stars comes into focus.
The 2016 campaign however was notable for, among other things, the high-level displays from the next generation of players.
What is a certainty is that Austin Gleeson will pick up an All Star, but he may have his hands full leaving the awards ceremony on 4 November.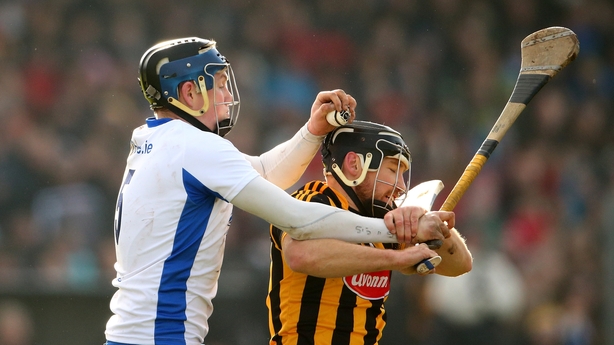 The Mount Sion man is now in his third season at inter-county level and while his talent has been abundantly clear from the outset – the solo goal against Cork in 2014 was a collector's item – his game rose to new levels as he exerted an even greater influence on those around him while coming up repeatedly with inspirational plays.
His most effective position is still a matter for debate, but he has been nominated in the forward line and will battle it out with Tipperary pair Seamus Callanan and Páraic Maher for the Player of the Year award.
A player, we must remember, who is just 21 years of age.
Incredibly, he could conceivably pick up that award and miss out on the Young Player of the Year such was the form shown by Ronan Maher for the Premier County.
The Thurles Sarsfields man was a model of consistency alongside older brother Páraic and capped a year to remember – the 20-year-old was part of the first Mary Immaculate College side to win the Fitzgibbon Cup back in February – with an aerial exhibition in the win over the Cats.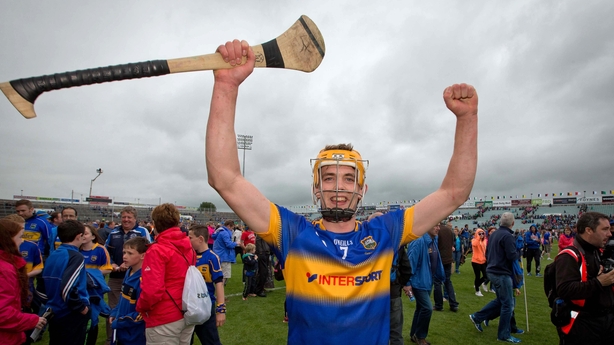 Gleeson and Maher [above] will however face strong competition from Waterford's Shane Bennett.
Derek McGrath's game-plan has centered on pressing, tracking and counter-attacks and his trust in youth came close to breaking the hoodoo with Kilkenny in Championship fare.
The emphasis is on the collective, but the new breed is pushing stalwarts such as Moran, Brick Walsh and Maurice Shanahan to greater heights.
Tadhg de Búrca [below] is the incumbent Young Player of the Year and Shane Fives has established himself as a defender of real substance.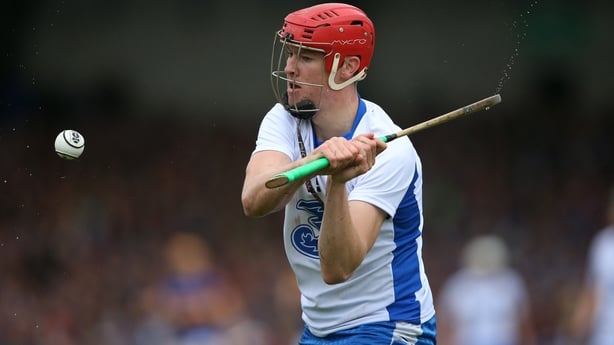 Jamie Barron, a minor corner back who made his Waterford bow three years ago at corner forward, looks a good bet to claim a midfield spot after another all-action campaign.
Tipp too have reaped the benefits of youth.
John McGrath [22], Dan McCormack and Seamus Kennedy, both 23, all capped debut seasons with deserved nominations, and eyebrows will certainly be raised if McGrath isn't named in the full-forward line.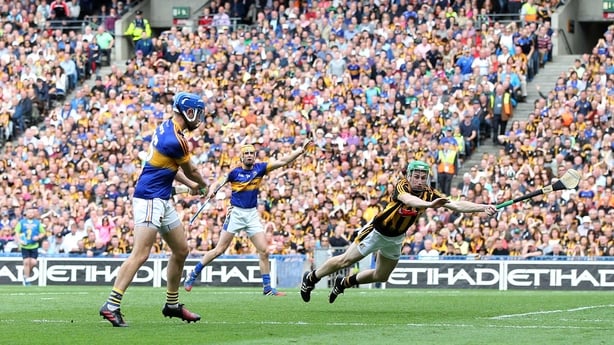 The Loughmore-Castleiney club was in blistering form, hitting 3-02 in the Munster Final win over Waterford and backing that up against Galway (1-01) and Kilkenny (1-03) in September's showpiece.
Hardly a novice at this level, but 23-year-old Cathal Barrett again was a colossus minding the Tipperary house.
An outstanding final with his trademark tenacious tackling, he also set up Bubbles O'Dwyer for his goal with a pinpoint clearance and is poised to pick up his first award.
A year indeed for the young guns.