Tipperary football legend Declan Browne believes his county have a "great chance" of shocking Galway in their first ever All-Ireland SFC quarter-final on Sunday.
While the two-time All-Star, who led Tipp to Munster final appearances in 1998 and 2002, admits it has been a breakthrough season, he insists that the Premier County are in the last eight on merit and deserve respect.
"It's sweet. It's beyond everyone's dreams to be quite honest," he told RTÉ 2fm's Game On.
"For the likes of ourselves to be in an All-Ireland quarter final, and have a good chance of getting to a semi-final, is massive.
"Regardless of the result, the progression Tipp have made this year has been phenomenal."
After upsetting Cork in Munster, the Division 3 side rebounded from a 10-point defeat in the provincial decider to edge Derry in the qualifiers last weekend.
"Apart from the Munster final, when I think the occasion just got to them, the guys have been going solid all year," observed Browne.
"If our guys don't get too caught up in the occasion, we could be in the last four of the Championship. There's no reason why we can't think like that."
"It's no fluke. We're there on merit and it would be nice to get some recognition for it."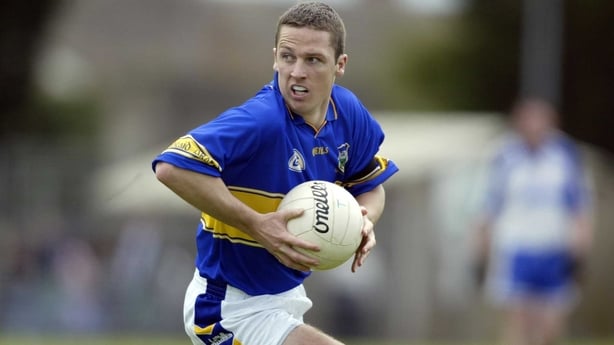 The bookies make Tipperary 3/1 outsiders against the Connacht champions in Croke Park but that doesn't bother Browne.
"This is the third game they'll have been underdogs going into so that won't bother them," he said.
"When Galway beat Roscommon it opened everyone's eyes but then we saw what Clare did to Roscommon so it's a level playing field.
"I genuinely think we have a great chance."
Tipperary have famously found it hard to attract big crowds to the bigger ball but the Moyle Rovers man is realistic about the pace of change in a hurling-mad county.
"There were only 250-300 supporters (in Cavan last weekend), the usual suspects who would follow Tipp football if it was on on the moon," he said.
"When that game was on televison they were never going to make the 180-mile journey and the same on Sunday.
"You gain respect over a couple of years and if we can keep on the right track, we'll eventually get the support"
"But you have to work at that. You gain respect over a couple of years and if we can keep on the right track, we'll eventually get the support. But it's not going to bother the players.
"Football is massive in south Tipp, it's a huge sport in the county, but it's very expensive to follow two teams.
"The hurlers are in Croke Park on the 14th so if you were to bring a family on Sunday and in two weeks' time it's an expensive day out.
"It has to be a build-up over a couple of years, keep the wheels on the track and not let this be a one-hit wonder, and then we'll gain the support."