Mayo's players will need a quick change in attitude if they are to salvage their season and the management tenure of Stephen Rochford, according to Meath legend Bernard Flynn.
The Connacht champions were dethroned with little more than a whimper by rivals Galway last Saturday, throwing away a four-point second half lead to lose 1-12 to 0-12 in Castlebar.
It was a massive blow to a county that these days sees itself as a perennial contender for the Sam Maguire Cup, and to first-year manager Rochford, but Flynn says the defeat is little more than a symptom of a major attitude problem among senior players in the set-up.
Speaking on 2FM's Game On, the two-time All-Ireland winner said: "(This is) Rochford's first big match in charge and this is the level of performance he gets from his bigger players?
"These are the main players who got rid of the management last year.
"The point is, you reap what you sow, and I'd have to ask the question of the psyche and the minds and the attitudes of the main players for Mayo.
"There's a lot of good people down in Mayo involved in football and the word is that the players are running the show down there."
Flynn added: "It's a big task for Rochford now to see if he can command authority and put one or two of these guys in line because it's obvious to me they are not doing what they are supposed to be doing, particularly on the field.
"Off the field a lot of them are doing a lot of stuff that maybe other top team's players aren't allowed to do, or get away with doing, I would feel that very strongly.
"A lot of the big players have regressed. Yes, they'll improve, but the attitude? If that's what they are giving Rochford and Tony McEntee, that's the big worry I would have for Mayo going forward."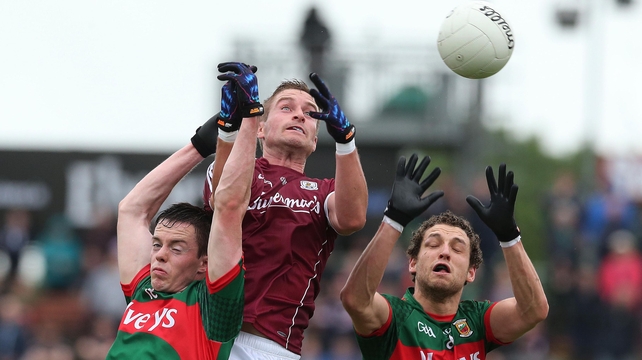 Despite his belief that senior Mayo players could be wielding too much power, Flynn didn't absolve Rochford of responsibility for the meek surrender to the Tribesmen.
The former Royals forward questioned the team selection and tactical set-up, particularly the failure to introduce any of the recently crowned All-Ireland Under-21 champions to the mix.
"I watched three or four games in the league and was very disappointed with Mayo, they were very, very poor and I was wondering what sort of tactical set-up he was trying to do," Flynn said.
"But to come up with Kevin McLoughlin as a sweeper, when you know he wasn't able to play the role, and 67 or 68 minutes on he was still playing as sweeper when you're three points down, I could not understand that whatsoever.
"And why was there not some of the Under-21 players blooded? I was surprised Rochford didn't go that route instead of sticking with the old tried and trusted.
"I see total confusion in what they're about, I still don't know what the new management in Mayo are bringing, tactically or technically, to that outfit."