The Armagh County Board has reiterated its full support for manager Kieran McGeeney and strongly disputed the "inaccuracies" of criticism by Sunday Game pundit Joe Brolly's last weekend.
Brolly claimed that McGeeney "hasn't a clue" and openly questioned his managerial credentials following the Orchard County's Ulster SFC quarter-final defeat to Cavan last Sunday.
The 1993 All-Ireland winner with Derry said that "being a great player isn't necessarily a qualification for being a great manager" and criticised the fact that players are not permitted enough playing time with their clubs.
He also said that some players were unwilling to play for McGeeney because he "expects absolute allegiance from his players".
"The suggestion that Kieran McGeeney will not work with Crossmaglen players is incredible"
Speaking to The Sunday Game, Armagh County Board chairperson Paul McArdle strongly backed McGeeney and addressed what he felt were inaccuracies towards both the manger and the County Board.
"To claim that Armagh players don't play for their clubs is simply incorrect," stressing that the County Board and clubs had come to an agreement regarding the availability of players.
"Stefan Campbell for example, in the period up to two weeks before the Cavan game, played in four out of five of his club's [Clan na Gael] league matches.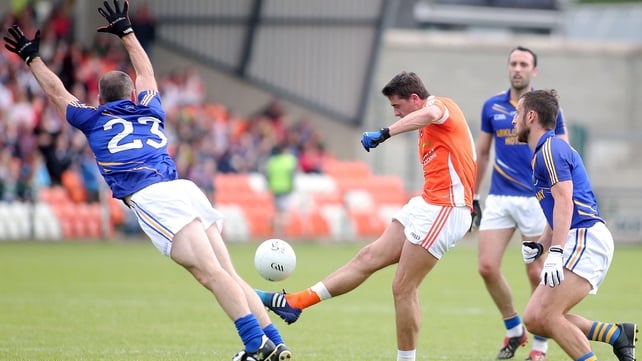 "Likewise, the suggestion that Kieran McGeeney will not work with Crossmaglen players is incredible given that both Tony Kernan and James Morgan both played for Armagh last Sunday."
Brolly has criticised Armagh and other county boards, including his native Derry, for the vast sums of money invested in the senior inter-county set-up with little to show for it, but McArdle says their spending has dropped since McGeeney took over as manager.
The chairperson claims that despite "limited resources", the county is aiming to get back into the top eight teams in the country and says they will do this within their means.
"We don't have vast resources to pour into our senior inter-county team. In fact, this year our spend is down significantly from the same spend last year.
"Our senior county footballers have not been on a foreign training camp, not indeed have they had a training weekend.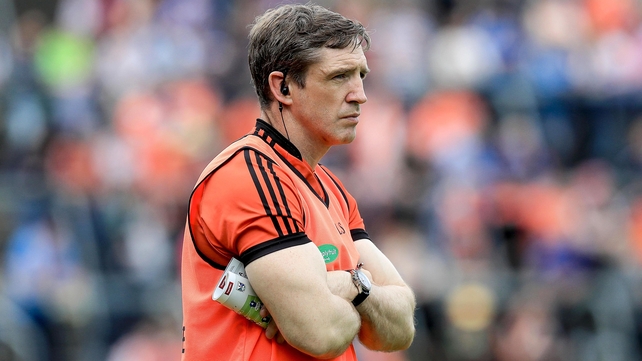 "Kieran McGeeney understands this fully," adding that he has played an instrumental role in cost savings.
McArdle added that the welfare of the club is of paramount importance in the county, illustrated by the fact he led the Armagh delegation in its support to push back the All-Ireland final by two weeks for club competition.
"Armagh backed that motion strongly and would do so again if it comes up at Congress in the future.
"As far as Armagh GAA is concerned, having had the opportunity to correct the inaccuracies, we will be making no further comment on these matters."