Joe Brolly has strongly criticised Kieran McGeeney following Armagh's eight-point Ulster SFC defeat to Cavan today, saying "being a great player isn't necessarily a qualification for being a great manager".
McGeeney is in his second year in charge of his native county, following a six-year stint managing Kildare.
"I have never seen a Kieran McGeeney team, whether with Kildare or Armagh, win a tight game against good opposition," he said on RTÉ's The Sunday Game Live.
"In the modern era, when the manager is very important and systems are important, I genuinely think that he hasn't a clue about these systems and how to play.
"Imagine having Stefan Campbell, who's absolutely lethal, (Gavin) Mc Parland is a very good finisher, Tony Kernan at centre-forward and they're not being used. The gameplan doesn't recognise the fact that they're on the pitch.
"Cavan aren't that great. He'll probably be there for another five years as he was in Kildare. The guy's got a very strong personality but being a great player isn't necessarily a qualification for being a great manager."
The RTÉ analyst also suggested that the former All-Ireland winning captain's strict approach was alienating potential players, such as Crossmaglen's Jamie Clarke (below), who has opted out of the Armagh panel this year.
Tony Kernan and James Morgan were the only representatives in today's starting 15 from the Ulster club champions.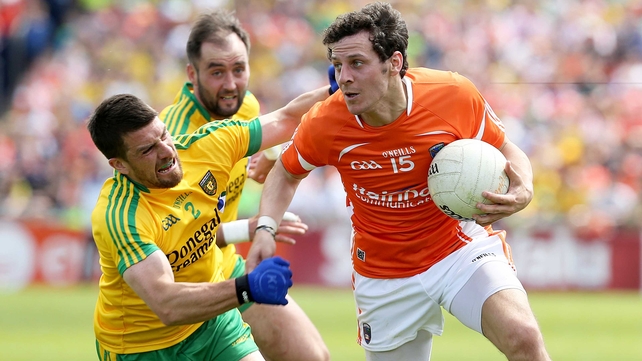 "Kieran expects absolute allegiance from his players, and he attracts a certain type of player," said Brolly.
"Martin Carney said 'He's working with what he has'. Well he's not working with any of the Crossmaglen boys, one of the top five club teams in Ireland over the last five years, because they won't play for the team.
"This is one of the big problems with modern football. You have this system where they don't play club football and huge resources are expended on it.
"He doesn't have the players who want to play Gaelic football but want to have a life alongside it."
Brolly also questioned the practice of county players not lining out for their clubs, which he emphasised was an issue not confined to Armagh.
"I don't know what sort of power or personality Kieran has to be able to achieve this. As he did in Kildare, he's now doing in Armagh," said Brolly
"What is the point of this? They swear allegiance to the cult of Kieran, you get eight Crossmaglen players leaving the panel because of the lack of imagination and fun in the group.
"We have the same problem in Derry and this is happening all over the country. This professionalisation of the game is taking the fun out of it for players and taking their lives away from them.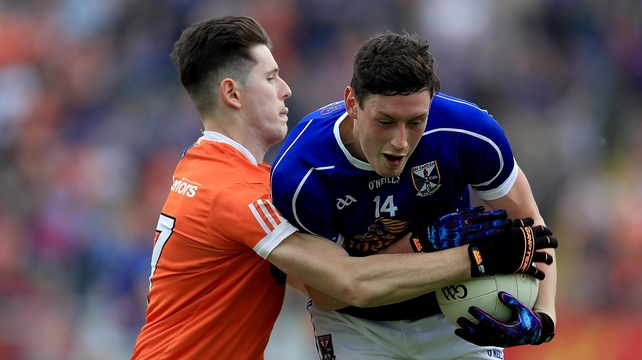 "They're not allowed to play club football and this is what we have to watch? This is the outcome? Who benefits?
"It brings the best out of them and during that 10-year period when they're supposed to be developing their lives as well, they're not.
"They're professionals in every way but they're not being paid. They get to the age of 30 and who cares about them then?"
His fellow panellist Colm O Rourke concurred, saying the practice was very damaging to clubs.
"It's not lack of club football, it's club football without the county players," he said. "It's destroying club teams because they're saying 'what's the point of playing games over and over when we don't have our players'.
"Monaghan seem to have a better mix because they designate that their county men play most of their club league matches."