With the Connacht championship quarter-final between Roscommon and Leitrim taking place next Sunday in Carrick-on-Shannon, it is an appropriate time to assess which team is most likely to collect the Nestor Cup on 10 July.
Before kicking off the analysis of the western province for 2016, it would be unseemly not to doff one's hat [even a maroon one] to the current Mayo panel, as regards their very impressive achievement of winning five consecutive Connacht titles since 2011.
They have been by far the best team in the province for the past five years and they are again without doubt the team to beat in Connacht.
Some of the more sceptical keyboard observers will be quick to point out, "sure it is only Connacht", and "the opposition is poor".
Be that as it may, legitimate credit and kudos has to go to players such as Alan Dillon [2003], Andy Moran [2004] and Keith Higgins [2005] who have been on the inter-county scene for well over a decade and are still hunting for more provincial success this summer.
Of course the dream of September All-Ireland glory still stalks their thoughts at every turn, and new manager Stephen Rochford will have outlined to his panel that the best approach to having another tilt at that objective is to march out of Connacht and into the All-Ireland quarter-finals on the last weekend in July.
The Green and Red are raging favourites to annex yet another Connacht title and they kick off their campaign nicely against London in two weeks' time in Ruislip and are staying on in the capital for a training camp after that game to focus on their championship objectives.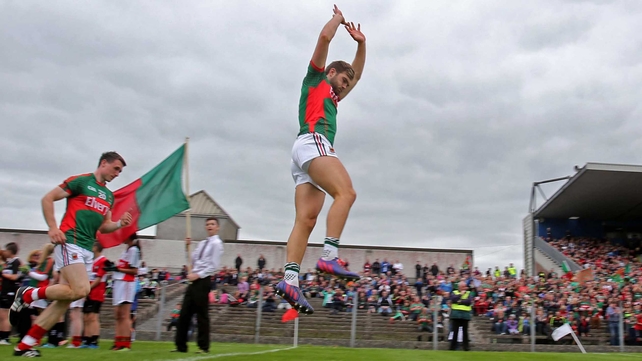 1) Mayo [8/13 to win Connacht]
Barring an extraordinary calamity in Ruislip, Mayo will be facing Galway on Saturday 18 June in McHale Park and based on all known recent league and championship form they will be expected to win that semi-final and set themselves up for a tilt at what would be a famous six-in-a-row of Connacht titles.
Stephen Rochford's side are a hugely battle-hardened outfit at this stage and they now have the added fillip of that U21 All-Ireland success just a few weeks ago over Cork.
In the likes of U21 captain Stephen Coen and the free-scoring Conor Loftus they have confident, talented young players who can follow in the footsteps of Diarmuid O'Connor and make a mark on the senior set-up in the coming months.
The serious advantage that Mayo have over their opposition in the west is that in the likes of Lee Keegan, Aidan O' Shea, Diarmuid O' Connor Keith Higgins, Colm Boyle and new team captain Cillian O'Connor they have the best players by far in their positions in the province.
Throw in the likes of Kevin McLoughlin, Ger Cafferty, Seamus O'Shea and Chris Barrett and you can see why they have won five titles on the trot.
Twelve months ago I studied their squad closely as they strode past the Mid-West Bay Road Caster in Pearse Stadium before they defeated Galway and I was hugely impressed, and shocked and dismayed a bit too, by the truly superb conditioning of their entire panel.
They are serious athletes and the four years of hard work and conditioning under James Horan had made them a really tough team to even go toe to toe with.
No doubt that raw power and pace has only been built upon by Rochford and his impressive backroom team and barring the top two or three elite teams in the country, including Dublin, very few counties can compete with them.
Silke's view: Connacht champions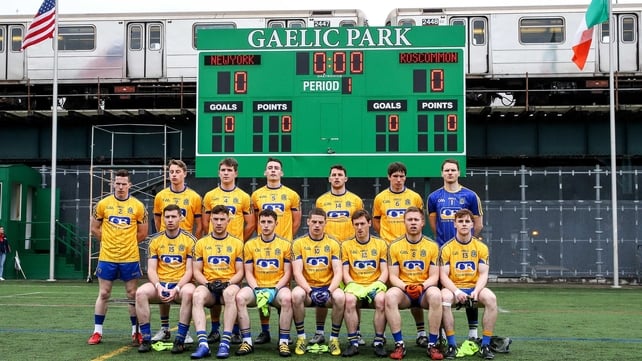 2) Roscommon [3/1 to win Connacht]
The Rossies are in a good position to have a crack at getting back to a Connacht final. They are on the back of a good Division 1 campaign, winning four rounds before finding Kerry too hot to handle in the semi-finals.
An advantage for Kevin McStay and Fergal O'Donnell is that they produced a very poor performance in their one-point, 1-15 to 0-17 win over New York on 1 May.
That display will have dampened any silly talk or airs and graces in the camp and focussed minds for next weekend's quarter-final clash with Leitrim. It will have allowed the management team to really lay it on the line to the players and ask them if they want to win their first provincial title since 2010 or not.
Roscommon are fortunate in that they have some really exciting young forwards who have come through their U21 ranks such as Diarmuid and Ciarán Murtagh to add energy and pace to veterans such as Senan Kilbride and the hard-working Cathal Cregg.
Defender Seán Mullooly is a good player too, however the decision of Conor Daly to head to Boston for the summer is not a help to their cause.
They should have too much for Leitrim, who are a Division 4 outfit, and that would set them up for a clash with Sligo, who they would not underestimate after last year's surprise 1-14 to 0-13 defeat.
Assuming they can strike a good balance between mobility and physicality they can rattle Mayo in a Connacht final.
Silke's view: Beaten Connacht finalists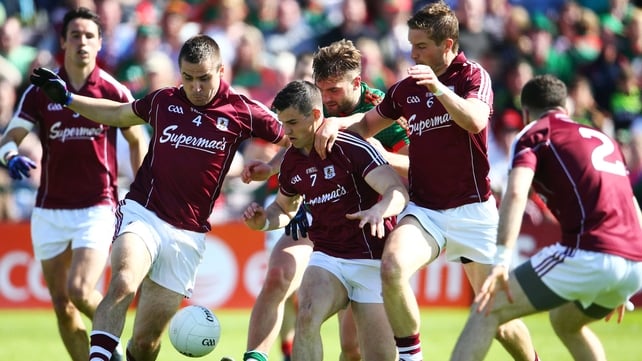 3) Galway [5/1 to win Connacht]
Three-time All-Star Kevin Walsh is in his second year with Galway and he and his management team of Seán Conlon and Brian Silke will have targeted their Connacht semi-final clash with Mayo on 18 June from a long way out.
There was some disappointment in the county that they did not sneak promotion up to Division 1 in the league however a few draws with Meath and Fermanagh and a final-day defeat to Cavan put paid to that plan.
The likely absence of corner back Cathal Sweeney [shoulder] and Fiontán Ó Curraoin [groin] would be big blows for their chances of taking down Mayo for the first time since 2008.
In the likes of exciting forwards Shane Walsh, Damien Comer and U-21 star Eamon Brannigan, midfielder Paul Conroy and team captain Gary O' Donnell and Liam Silke at wing-back they have the nucleus of a solid team.
However, there are still huge questions over full-back and the goalkeeping position and until the entire spine of the side is sorted out, it is very difficult to see them beating their old nemesis.
They have been well beaten by Mayo in the past three championship seasons.
4-16 to 0-11 at Pearse Stadium in 2013. 3-14 to 0-16 in McHale Park in the 2014 Connacht final and 1-15 to 2-8 last year in Salthill.
I cannot see that trend changing in five weeks time either.
Silke's view: Beaten Connacht semi-finalists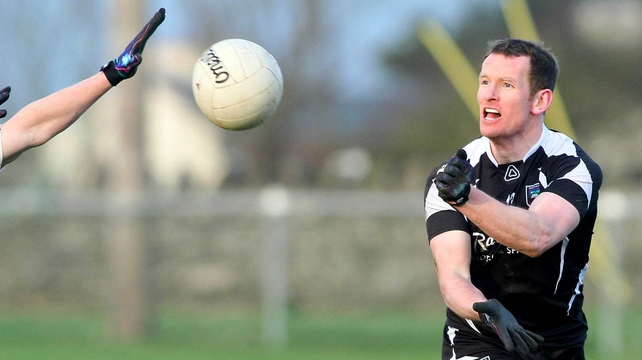 4) Sligo [25/1 to win Connacht]
Niall Carew can scarcely afford to be without the likes of key forward David Kelly - who is taking a year out - if they are facing Roscommon in a Connacht semi-final.
The Yeats men had a reasonable Spring in Division 3 of the Allianz Football League and won three games including a win over Kildare in Newbridge.
However as evidenced by their concession of 6-25 in last year's Connacht final when Aiden O'Shea ate their full-back line without salt, they have problems in defence. They also conceded double digit goals in the league this year so that problem has not been solved.
They won the last of their three Connacht titles in 2007 with the likes of Noel McGuire, Charlie Harrison, Eamonn O' Hara, Michael McNamara and Seán Davey in the vanguard.
Mark Brehony [above] and Adrian Marren were on that team and they are still crucial to the Sligo cause, but it is difficult to see them adding to that Connacht medal any time soon.
Roscommon will be looking for revenge for last year's horrible championship defeat and they should get it in the semi-final.
Silke's view: beaten Connacht semi-finalists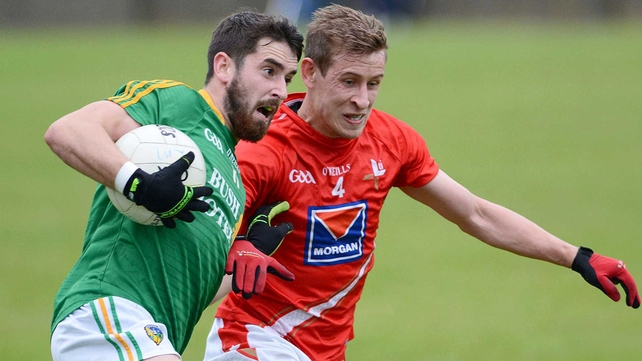 5) Leitrim [200/1 to win Connacht]
Shane Ward has a tough assignment managing Leitrim. He is in his second year and they went out of the championship on a scoreline of 1-13 to 0-8 last season to Galway before exiting the first round of the qualifiers at the hands of Louth.
This championship will be similarly short.
They only won two matches in Division 4 of the league this spring and they will not have the playing numbers, or sufficient quality players to match the likes of Roscommon next Sunday.
Emlyn Mulligan is a class forward and is a joy to watch in full flight. Nevertheless one player can only do so much and Roscommon will be able to double mark him if required.
They last won the Nestor Cup back in the heady days of 1994 with Declan Darcy, Seamus Quinn, Gerry Flanagan and Mickey Quinn leading the way.
It is not viable to think that they can even consider adding to that title in the foreseeable future due to the disadvantage the county is at from a demographic perspective.
Silke's view: Beaten Connacht quarter-finalists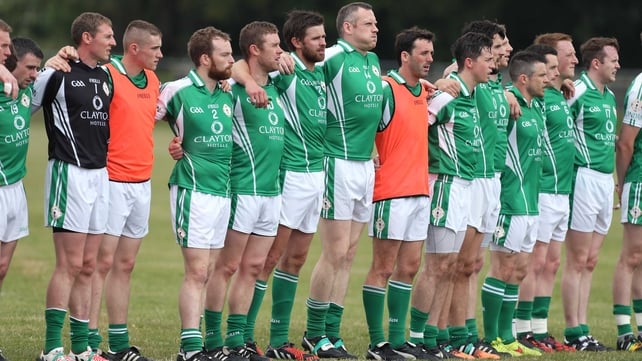 6) London [500/1 to win Connacht]
London finished eighth in Division 4 of the NFL a few months ago after winning only one game [they beat Waterford] and they are going out to play a team that almost beat Dublin last August in the championship.
Hardly a level playing field, is it?
London did beat Sligo and Leitrim in the 2013 championship to reach an historic Connacht final, before Mayo beat them by 16 points - 5-11 to 0-10/
Assuming that Mayo shake a leg at all in Ruislip, Ciarán Deely's team will be happy to stay within 12 to 14 points of the Mayo men.
Silke's view: Beaten Connacht quarter-finalists