Tomás Ó Sé says it will take a "special day" for any team to dethrone All-Ireland champions Dublin, whose mental strength is a major weapon in their the armoury.
The Dubs added another National League title last month, their fourth on the trot, and the comprehensive defeat of Kerry added to the general consensus that the men from the capital will make it a fourth All-Ireland win in five years.
The Kingdom's prospects have been re-evaluated following the sobering defeat in Croke Park, but will join the likes of Mayo, Tyrone and Donegal are the likely challengers for ultimate honours.
Speaking at the launch of RTÉ's coverage of the 2016 GAA championship, five-time All Star Ó Sé said it is the variety of players which makes them so potent.
"This Dublin team is mentally tough. They can win, they can lose, they can win dirty, they can win when they play poorly," he told RTÉ Sport.
"They have a mixture of great players. They have a mixture of, for the want of a better word, a scumbag when they need somebody on the team to do the nasty things.
"It's not only that they have the great players, they have a system of play and everyone is buying into that system.
"They have good management and they are strong all over the field. They have everything you need to make a good team great.
"At the moment they are the best in the land. Whether they are the greatest ever I'm not too sure."
Ó Sé later took to Twitter to apologise for his choice of words.
Don't think the dubs are scumbags at all.poor choice of words. Meant that they have a few scamps. All great teams have them.

— Tomás Ó Sé (@tomas5ky) May 8, 2016
A winner of five All-Ireland titles with the Kingdom, Ó Sé can't see past another September success for Gavin, but if any team is to stop the all-conquering side, Connacht kingpins Mayo might just be ready to end their wait desperate wait for Sam Maguire.
"I would rate Mayo ahead of Kerry in terms of being fully equipped to deal with the Dublin style of play"
"I know a lot of people are down on Mayo. Once they got their change in management in, it brought a freshness in.
"They haven't done well in the League but I think that might suit them. With the Under 21s winning as well it will give them a boost.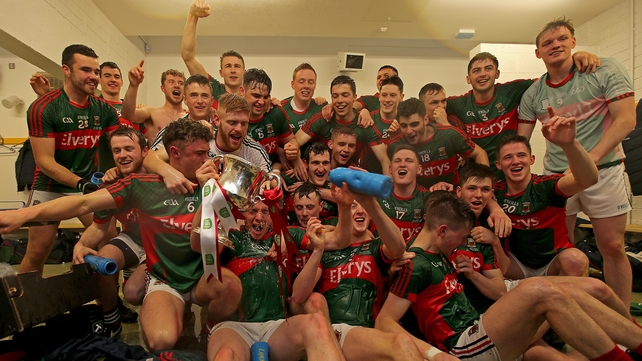 "Nothing other than an All-Ireland will do for them at this stage. I would rate them ahead of Kerry in terms of being fully equipped to deal with the Dublin style of play.
"It's the final third of the pitch where you can always bring it back to with Mayo. I don't think Tyrone have the forward unit to win an All-Ireland, but Kerry do.
"Kerry are the only attacking unit that can threaten Dublin if used properly."