Antrim have named a four-man interim management team after PJ O'Mullan stepped down as boss of the county's hurling team.
Terence McNaughton, Dominic McKinley, Neal Peden and Gary O'Kane, all former Saffrons players, will take charge for the Christy Ring Cup, which starts with a meeting with Kildare on 23 April at a venue to be confirmed.
McNaughton and McKinley were joint-managers of the team from 2007-2009, while that duo and O'Kane were All-Ireland finalists in 1989.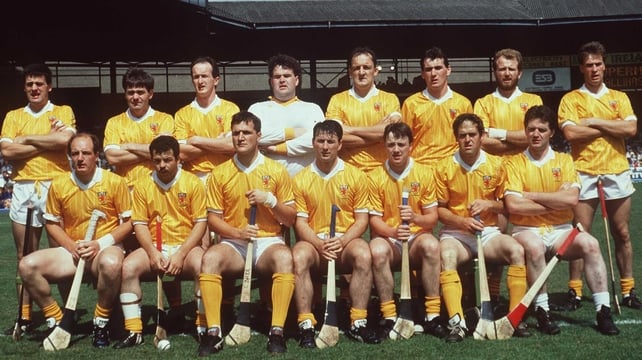 Meanwhile, the county board have rejected allegations made by Liam Watson, who stepped away from the panel during the league campaign.
Watson said: "We were asked to take pay cuts. What's the point in going out for six nights a week if you know you are having to take a pay cut?"
A statement on the Antrim website read: "The Antrim GAA County Board wishes to refute [sic] in the strongest possible terms the erroneous allegations about player welfare that have been made against Antrim GAA by a former county hurler.
"Allegations that players were 'asked to take a cut' in their mileage expenses are completely false.
"Similarly, claims that the Antrim senior hurling squad have been denied adequate playing gear are without foundation.
"Our players received all of the gear that they were entitled to.
"Following a meeting on the 24 February 2016, involving the players, team management, and Co board officials a system of paying expenses was formulated. This was agreed by all parties."