Champions Waterford have won their last nine league games in a row since last year's opening-round draw against Limerick and they sit atop the pile in Division 1A of the Allianz Hurling League.
Cork are already trailing the rest and could badly do with a win against Dublin.
In 1B, Clare and Limerick look to be building towards a winner-takes-all promotion decider on the final day in Ennis, while Kerry are holding their own in more exalted company.
Allianz Hurling League Division 1A
Saturday 5 March
1700 Dublin v Cork, Croke Park

Sunday 6 March
1400 Kilkenny v Galway, Nowlan Park
1500 Tipperary v Waterford, Semple Stadium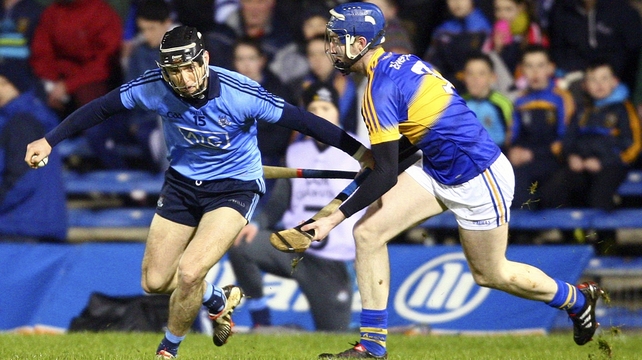 Kieran Kingston's Cork side are the only team in the top flight to have their lost their first two games and with only three remaining they are looking at a relegation play-off unless they can beat Dublin tomorrow.
Nine-time All-Ireland winning former Kilkenny defender JJ Delaney believes that playing the Dubs at Croke Park, rather than their Parnell Park fortress, could be the difference.
"With two losses Cork, have to win this game," he told RTÉ Sport. "If they don't they're looking down the barrel of relegation straight away and no team wants that going into the summer.
"Croke Park will suit their forwards, the space the likes of Conor Lehane, Patrick Horgan and Seamus Harnedy will have.
"If they get quality ball and a nice day, the space will suit them down to the ground.
"They seem to have the better of Dublin there and I can see a reaction out of Cork. They're backed into a corner and they have to come out and win something.
"Dublin might relax a small bit after their win last week as well. Because it's do-or-die now for Cork and it's in Croke Park, I think they'll win."
Delaney says that it's difficult to judge any team's form at this early stage.
"Cork had a big battle against Galway but then Waterford beat them very easily. I thought Galway were hurling very well at the time but then they came up short against Dublin.
"At this time of the league it's very hard to decide how teams are going.
"You don't know how much training they're doing. This time of the year it's all about getting fitness and getting your foundation ready for the summer."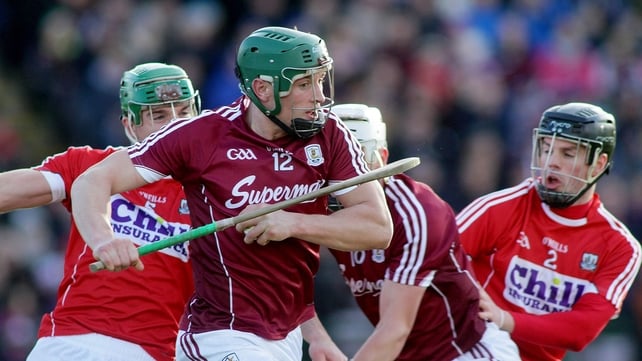 Galway travel to Nowlan Park with a point to prove against their All-Ireland final conquerors Kilkenny, who got their first points in a come-from-behind win over Tipperary last Sunday.
Delaney believes that a win for Galway would go a long way to banishing the demons of that defeat, and bolster their new management team.
"Psychologically, it matters," insists Delaney. "Come August/September we won't remember who won the league match but for the players and managers...
"For a new manager like Micheál Donoghue, it's a big battle to take on Brian Cody and Kilkenny down in Nowlan Park.
"If they get over the line, it's a huge morale boost for him, the supporters and most importantly, the players.
"The two teams are in a similar situation. Galway are a little bit behind because of the manager situation.
"He would have rather have been installed in October or November so he'd have more time to get ready for the league but he didn't have it.
"Kilkenny came back from their holidays late December, early January, so they're probably a bit behind."
Delaney expects a close battle between two teams that have both won one and lost one so far.
"Kilkenny had a massive win against Tipperary last week. I think Tipperary fancied that they'd beat Kilkenny in Nowlan Park but Kilkenny stood up to them and Kevin Kelly got a couple of goals near the end to finish them off.
"Galway have been trying a few things. Cathal Mannion at centre-forward the last couple of games, it'll be interesting to see if he gets a run there for the whole of the league.
"Joe at full-forward is moving very well and if he hadn't been taken off against Dublin through illness you never know what might have happened.
"Galway are in a good place but come Sunday at six o'clock they'll really know where they are."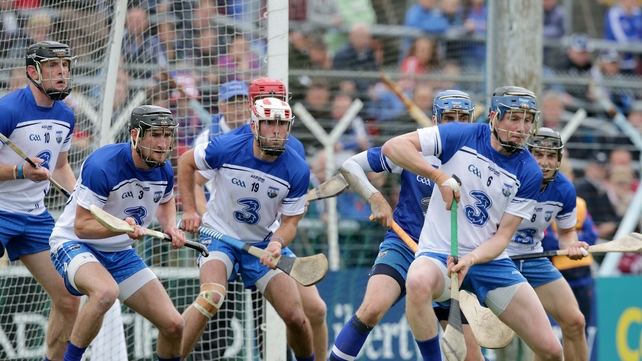 Delaney has been highly impressed by Waterford's revolution under Derek McGrath and thinks they can topple Tipperary at Semple Stadium to maintain their 100% record.
"Waterford are the form team," he says. "They've been more consistent than other team this year.
"The first game against Dublin, Tipperary looked like world-beaters but then against Kilkenny they couldn't get over the line.
"Waterford are a settled team. I think Derek McGrath knows his strongest team, he's just trying to give some of the younger players a little more game time. The likes of Patrick Curran is really stepping up to the mark.
"They look to have a lot of strength and conditioning done. Physically, the likes of Austin Gleeson are a lot bigger than last year.
"They seem to be in a very good place and can see them going on and making it three in a row on Sunday."
Delaney doesn't buy into the notion that Waterford were overly defensive last year but approves of the tactical tweaks McGrath appears to have made to the game plan this year.
"I thought they were harshly labelled with the 'blanket defence' last year," opines the seven-time All-Star. "They had a system where they defended in numbers but they attacked in numbers as well.
"They were scoring over 20/25 points a game, and if you do that you can't be labelled a defensive team.
"Maybe it was a new style in the game but it was very effective for Waterford.
"Derek McGrath thought outside the box and they won the league. If someone had said this time last year that Waterford were going to win the league, they probably wouldn't have believed them.
"He found a system that suited the players and that they bought into. This year they've had to evolve it again because a lot of teams were expecting it, and they're not standing still."
Allianz Hurling League Division 1B
Saturday 5 March
1900 Laois v Clare, O'Moore Park
Sunday 6 March
1235 Kerry v Wexford, Austin Stack Park
1400 Offaly v Limerick, O'Connor Park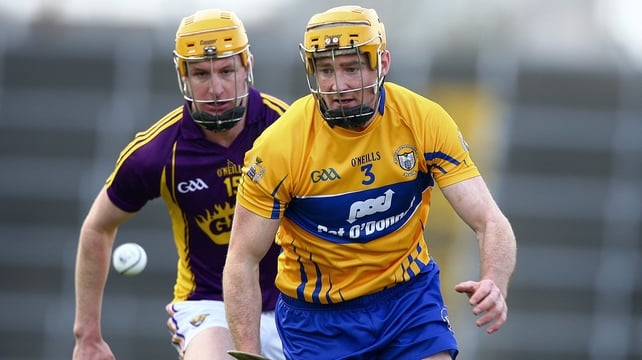 In the second tier, Clare and Limerick have surged ahead of the competition with two wins from two and Delaney doesn't see the Banner men's momentum being disrupted by Laois.
"I expect Clare to win," he says. "They dug deep against Wexford a couple of weeks ago. It wasn't a classic but a game when you're not playing well but grind a result out is a sign of a good team.
"You're not going to hit the heights of scoring 2-25 every game but when you're not playing well and get a result, that's when you know you're going in the right direction. I'd say Davy (Fitzgerald) would have been very happy with it.
"They're missing the likes of Tony Kelly and Podge Collins to come back as well so they're in a good position at the moment.
"I'd be very surprised to see Laois get a result against them."
Limerick have an arguably tougher trip to Offaly but Delaney is already anticipating that the Clare-Limerick on 20 March will be pivotal to decide who takes the single promotion spot on offer.
"It'll come down to whoever wins when Clare play Limerick for promotion," he says. "That'll be huge because they're two teams that need to be back in the top division.
"Offaly are very competitive. Against Clare they hurled well for the first half an hour/forty minutes. They still have Shane Dooley, one of the best forwards in the country.
"Their aim has to be to use every league game to get ready for the championship and to be competitive again.
"Leinster need Offaly going well. They need to get their fitness levels back up, get their first touch right and build a bit of confidence throughout the league.
"I can see Limerick beating Offaly but Offaly putting up a good fight against them.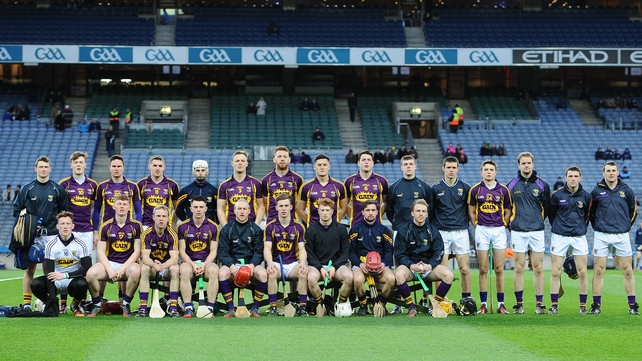 Newly promoted Kerry have made waves by beating Laois and running Limerick 10 points closer than Sunday's opponents Wexford.
Delaney welcomes the arrival of some new blood to shake up the division and Munster Championship.
"It's brilliant," he says. "And it's a big shout out to Kerry hurling that they're showing it on TG4 on Sunday.
"That in itself is a massive incentive to Kerry. They'll have the pride in themselves to go out and show what they can do.
"They were unlucky against Limerick, who they put to the pin of their collars, so they're no pushovers.
"That win against Laois in the first round has set them up. They're not fearing anyone and they're giving it a right go.
"Hurling is a confidence game and once you have confidence the sky is the limit."
However, he thinks that their early success means Wexford won't be caught by surprise in Tralee.
"Everything is pointing towards a Kerry win but I think Wexford, especially after losing their last game, will be wary of the challenge Kerry will throw at them.
"It's up to Liam Dunne to get his lads ready and get their mentality right because it's going to be a huge game for the Kerry lads.
"But I have a sneaking suspicion that Wexford will be ready for them and if they are ready for them mentally they can take them on and they might have just a small bit more hurling."