"A week is a long time in politics" was a phrase attributed to the former British Prime Minister Harold Wilson. Could such words apply to this weekend's action in the top two tiers of the hurling league?
The likes of Dublin, Kilkenny, Cork, Laois and Wexford will be looking to bounce back from below-par showings in round one and so get themselves firmly back in the race for spring honours.
Indeed, Brendan Cummins, who this year is involved with Laois, had some words for the vanquished on opening day.
"I think it's important for confidence that if you lose you don't panic, and if you win you don't get too carried away."
DIVISION 1A
McGrath's men continuing to evolve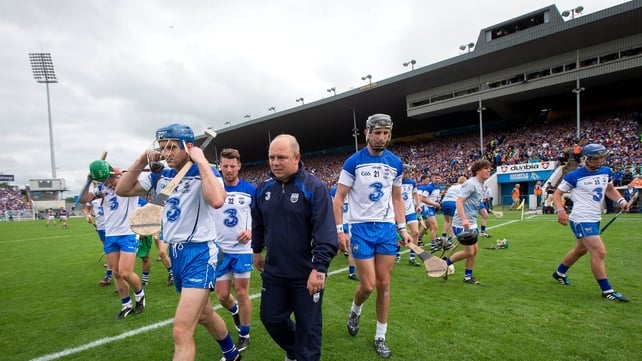 One man who's not likely to lose the run of himself is Waterford manager Derek McGrath. The Déise opened the defence of their Division 1 title with a four-point win over Kilkenny, with Cummins at odds with those who say the side may be in danger of showing their hand too early.
"After the Waterford performance last Sunday, everybody is saying they may have peaked too soon, just like last year.
"I looked out for their style of play – and they decided to go man for man. Shane Fives played centre-back, no one man dropped back. It will be interesting to see whether they continue with this project of not playing a sweeper and going for a more attacking game
Austin Gleeson really flourished last Sunday in a set up where there wasn't a spare man at the back. He took on more responsibility and was all over the place. Young Patrick Curran was also more involved in the game and got much more support.
"If Waterford persist with this new system, allied with the aggression we saw last Sunday. I think they'll be a force yet again this year. I don't think anybody can say that they've peaked too soon."
Waterford travel to Páirc Ui Rínn to take on a Cork side who did fire over 1-21 in their opening defeat to Galway. Tellingly, Cummins summed up that game by saying: "Cork conceded a good run of scores without any real response and they'll need to eliminate such barren periods from their game.
"Under Kieran Kingston, they are trying to build for later in the year , but after Sunday evening may still be pointless."
Early examination for Tipp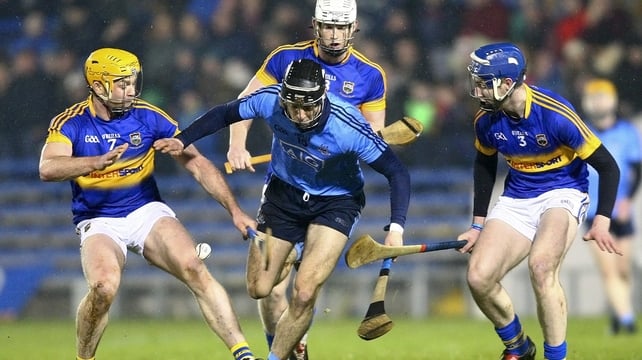 The first competitive match of the year for Tipperary began with an easy win over Dublin and on Sunday afternoon they head to the home of the All-Ireland champions Kilkenny. And while we're still only in February, our analyst feels the trip to Nowlan will tell us a bit more about Michael Ryan's early work as Tipp boss.
"This game is going to be the acid test for Tipperary," he said.
"Michael Ryan would have been happy that they got off to a positive start - in contrast to last year in Parnell Park where Dublin turned them over. The side look like they are up for the fight. We'll know that little bit more about them after we leave Nowlan Park on Sunday evening.
"Any win over Kilkenny in their own back garden gives a team confidence and Tipperary of late have been on the wrong side of some crushing defeats against their bitter rivals."
The Cats' claws certainly lacked sharpness at Walsh Park last Sunday but the former Tipp custodian feels the Black and Amber will be a more potent force this weekend.
"Brian Cody will want to use the early rounds of the league to get players fit. In fairness to them last year the Ballyhale players were involved in the club championship and so they were depleted in numbers.
"I don't think they'll be involved in a relegation scrap this time and will want to send a message to Tipperary's young players that you may be enthusiastic and all that, but that the Kilkenny old guard are still a force to be reckoned with."
Free-flowing Galway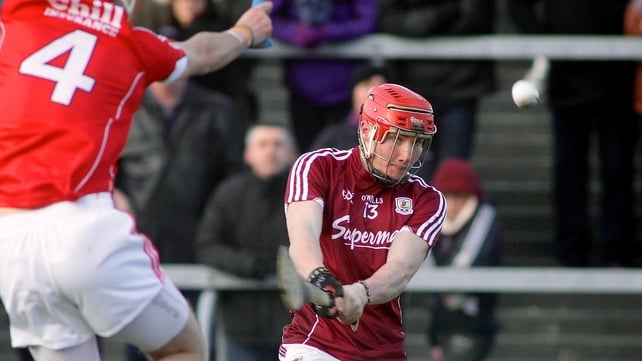 Micheál Donoghue is the new man at the helm in Galway and Brendan Cummins saw much to admire in the way they saw off Cork at Pearse Stadium.
"Galway did really well last weekend. They had good scoring bursts and had 1-15 on the board by half-time. You couldn't but applaud the accuracy of their shooting and Donoghue will have taken a lot of positive from that win. The question now is can they replicate that against Dublin?
Parnell Park is the venue for Saturday evening's clash and while Cummins did allude earlier about not ringing too many alarm bells at this stage of the season, he feels that Ger Cunningham's side could do with a lift following their meek offering at Semple Stadium and talk of disharmony in the ranks.
Every time I've been involved in a dressing room after taking a beat of a beating there's always talk of a row in the camp.
"Ger Cunningham needs a win just to get stability, get everybody off his back, get a positive environment in the camp. Another defeat and there might be a few alarm bells. A win on Sunday will lessen the pressure. If they don't get it, it will be nervy couple of weeks for Ger and the lads if they can't put up a decent performance against Galway."
DIVISION 1B
A foot in a few camps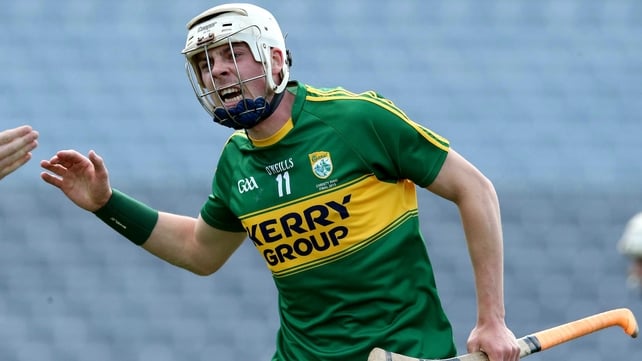 Cummins had a distinguished career between the posts for Tipperary. Last season, he was part of the Kerry set-up that gained promotion to 1B and in this campaign he's assisting Seamus Plunkett's Laois. The undoubted story of the opening weekend was Kerry's win in Portlaoise and the two-time All-Ireland winner was full of praise for the way the Kingdom went about their business. He also expects them to give Limerick a game in Tralee this Sunday afternoon.
"Kerry moved really well against Laois. They showed all the good attributes that I saw when I worked with them in the previous year. They have free-scoring forwards who use the space well. Limerick, who I expect to be in the mix for honours this season on the back of club and U-21 inter-county success, will be in a game and should not take Kerry lightly.
As for Laois' trip to neighbours Offaly , Cummins is hoping for a positive response.
"Training has gone well in the last week and everyone is looking for a good reaction out of the players. The game against Offaly will be a test, with Offaly out for revenge after last season's championship defeat."
The final match in 1B sees Wexford play host to Clare and Cummins feels the home side owe it to themselves and their supporters to make amends for the insipid showing against Limerick.
"Liam Dunne will be looking for a response. He'll be saying that while we might be beaten by a team that's better than us, we have to perform.
"Jack Guiney has stepped out, probably the right move in that he's decided he does not want to be part of the current set-up.
"Liam will want players who are committed to Wexford hurling under him. He will be hoping for a response, but I can't see anything else other than a Clare win. They didn't get out of second gear against Offaly."
Brendan Cummins and Anthony Daly join Michael Lyster for highlights and analysis on League Sunday, RTÉ2 at 7.30pm.