After many seasons of delivering high-octane drama, 2015 was a year when hurling failed to deliver another blockbuster. Still, a surprising storyline emerged in Division 1 when Waterford took the spoils. Come the championship, Kilkenny reigning supreme was a familiar narrative as the the other main players failed yet again in their quest to find top billing.
Despite the lack of star turns, it would be unfair for any review to cast a critical eye on the performances of the Déise and the Cats en route to their respective titles.
A new year brings a blank page upon which a fresh script will be written. The hurling league chapter will hopefully throw up some interesting plot lines.
ALLIANZ HURLING LEAGUE FIXTURES
No room for error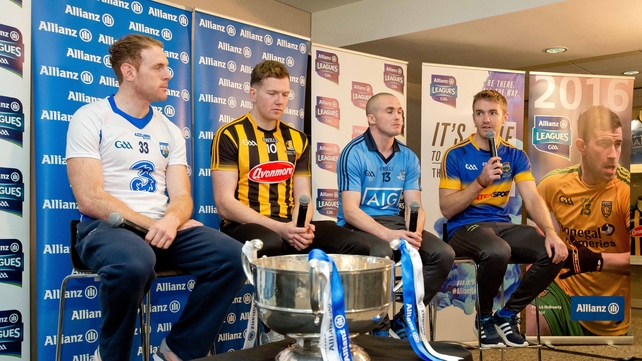 Apart from the four-team Division 3B, the other divisions are made up of six teams. It's a compact regulation series, though many would prefer a top division made up of eight sides. And while the top four in Divisions 1A and 1B qualify for the Division 1 quarter-finals, the bottom two in each section face a relegation play-off.
That match for survival in the top flight has produced some quality fare of late and last season saw Kilkenny edge out Clare by the bare minimum at Nowlan Park. In 2012, Galway and Dublin played out a thriller where neither team could be separated after extra-time. The Connacht side comfortably won the replay. A year later Clare and Cork finished level after 70 minutes, with the Banner edging ahead at the end of added time on a score of 0-31 to 2-23.
Division 1B is really competitive this season, with only the top side gaining a 1A ticket for 2017. Division 2A will be no less compelling, but the winner here does not gain automatic promotion and instead will face a do-or-die game against the 1b play-off loser. In 2B, the victor will play in 2A next year.
The opening weekend
The first series of matches throws up some fascinating encounters. Tipperary, now with Michael Ryan at the helm, begin 2016 without retirees Lar Corbett, James Woodlock, Shane McGrath and Conor O'Mahony. Opportunity knocks then for many to claim places on the side to face Dublin in 1A at Semple Stadium.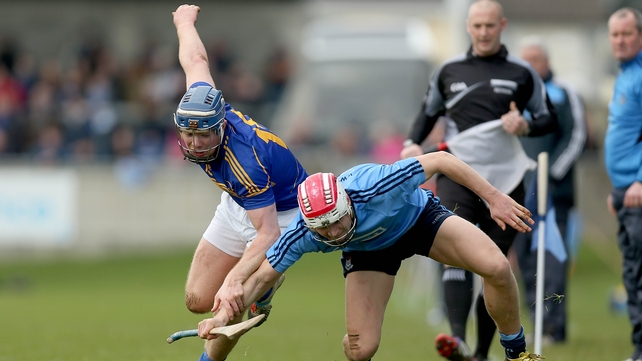 The Dubs, for their part, have already tasted Walsh Cup success this year and will be keen to get a good run in the league and have some momentum ahead of their Leinster championship opener with Wexford on 21 May – a match brought forward a week because of the Bruce Springsteen concert at Croker.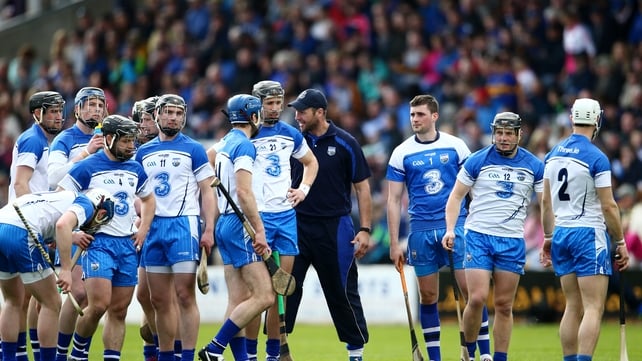 The clash of the league and All-Ireland champions Waterford and Kilkenny should bring a decent crowd to Walsh Park. Derek McGrath's side won plenty of admirers in the way they remained unbeaten through to last season's Munster final, though some purists were critical of their approach. Former Kilkenny star Eddie O'Connor claimed that Waterford were largely to blame for a "forgettable hurling year."
As for the Cats, they are aiming for a ninth league crown under Brian Cody's stewardship, and their 17th in all. Who would bet against them adding to their haul? However, the news that Ger Aylward, who made such an impression in 2015, will be out for the season after injuring his knee while playing for his club Glenmore is disappointing. That said, Kilkenny, more than any other county, can cope with such a setback.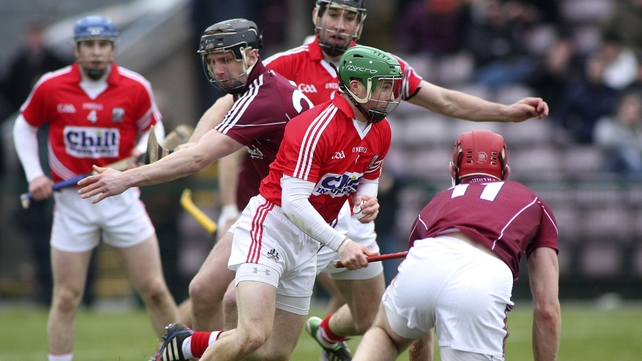 Galway take on Cork in the weekend's final match in 1A. Both teams will look back with much disappointment at the way 2015 finished. The Tribesmen completely fell flat in the second half of the All-Ireland final, while the Rebels failed to raise any gallop in going down to the westerners in the All-Ireland quarter-final. Cork, in particular, you feel will need to show well in the weeks ahead under new boss Kieran Kingston.
In Division 1B, the loser of the clash between Limerick and Wexford could very well see their promotion prospects dashed at the first hurdle. Clare are the bookies' favourites to lead the way at the end of five games and play host to Offaly on Sunday next.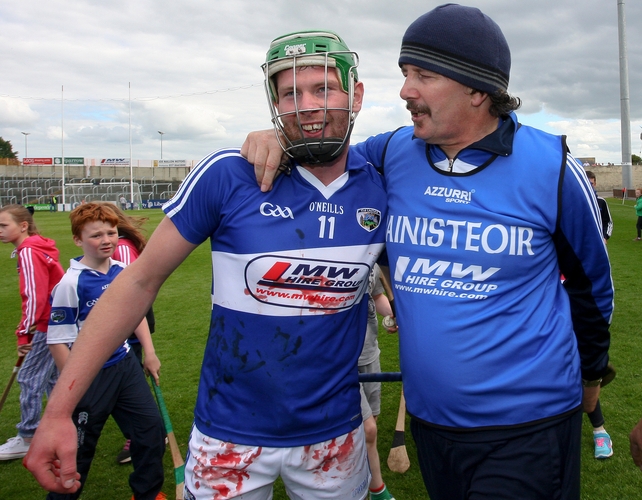 Seamus 'Cheddar' Plunkett's Laois have made much progress over the last three years and they start their campaign at home to Kerry. The Kingdom are there on merit and will look hope to take some positives from playing at this level.
After a horrendous 2015, Antrim's path to redemption begins with an away engagement in Derry in 2A. Kildare, who came up from 2B last Easter, play host to Carlow, while Michael Ryan's Westmeath travel to Ruislip to take on London.
New men at the helm
Across Divisions 1A and 1B, four appointments were ratified during the close season. Tipperary had already Michael Ryan in place to take over from Eamon O'Shea in the autumn of 2014.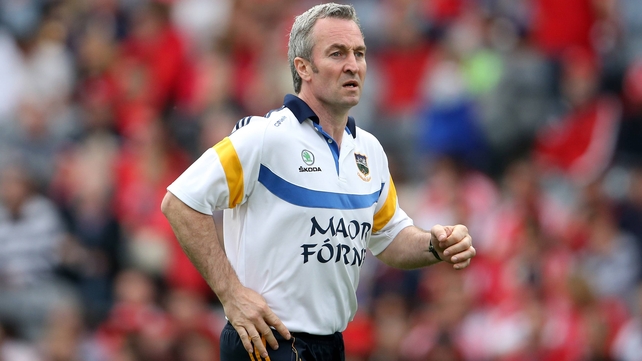 Tipp are still seen by many has the closest pursuers to Kilkenny in the pecking order but will be without the services of key players who have called it a day. As to what we can expect from the new regime, Ryan, in a recent interview in the Irish Examiner said: "I think we will be ready. We set out our stall, we had quite a tight window for ourselves to get ready from a hurling perspective as opposed to physical work, lots of that has taken place pre-Christmas.
"But it's great to have a focus, it's the start of an absolutely hectic six-week period and we literally won't get time to draw breath so we have to be prepared.
"In terms of doing further training or conditioning work, it's literally almost game by game by game, you're not getting a huge amount of additional work done."
On the new man in charge, star forward Seamus Callanan told RTÉ Sport: "Michael Ryan is very honest and a passionate man, as was Eamon (O'Shea). Michael will put his own stamp on it."
Tipperary's last league success was in 2008.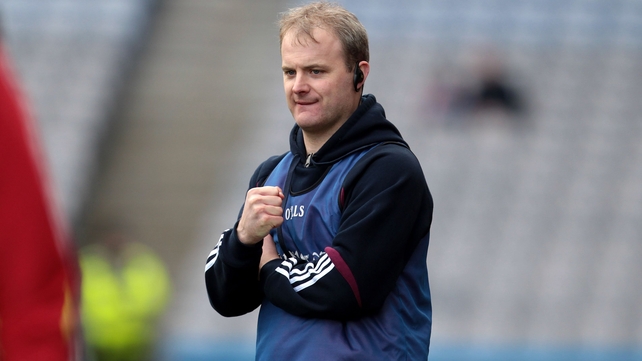 After an autumn of upheaval in Galway, Micheál Donoghue took over from Anthony Cunningham and will aim to oversee a first league title for the Tribes since 2010. After the manner of Cunningham's departure, there is the view that the pressure will be on the Galway players to deliver silverware in the months ahead. If that is to happen, the side needs to be more consistent.
In saying that, Donoghue doesn't feel that the weight of expectation will be greater for him and his players in 2016.
Talking recently to RTÉ Sport, he said: "I don't think there is any bigger pressure on us. Every championship year is different. Our focus is now on the league and then we'll switch to the championship.
"There is a great squad here. They've been in two All-Irelands in 2012 and '15, so the calibre is there. For myself and the rest of the management team this job is something we're really looking forward to."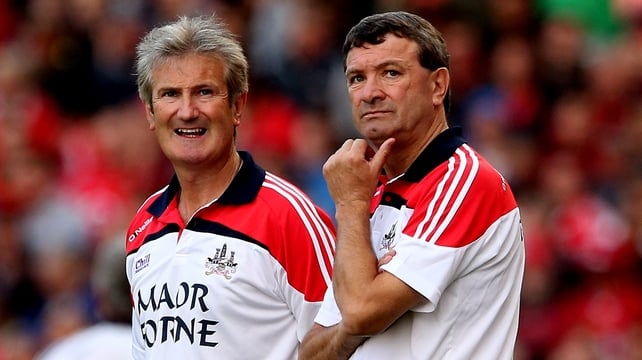 On Leeside, Kieran Kingston takes the reins from Jimmy Barry-Murphy. It's 1998 since the Rebels last triumphed had a spring success and the feeling is that they may struggle in the weeks ahead. In saying that Cork are not as bad as they looked at times last year.
Kingston - who was a selector under JBM - has recalled Cian McCarthy, Conor O'Sullivan and William Egan to the squad and their opening clashes with Galway and Waterford (home) should give us an early indication as to where their focus is.
In 1B, former Limerick legend Ciarán Carey takes charge of Kerry. The three-time All Star has some knowledge of the Kingdom scene after managing Lixnaw to a county title in 2014.
Offaly have gone for the man who masterminded Kerry's promotion and Christy Ring success last year. Tipperary native Eamonn Kelly will be entrusted with reviving the Faithful's fortunes and will have former Tipp boss Liam Sheedy working alongside him in an advisory role.
List of new county managers for 2016
Cork – Kieran Kingston
Galway – Micheál Donoghue
Tipperary – Michael Ryan
Kerry – Ciarán Carey
Offaly – Eamonn Kelly
Antrim – PJ O'Mullan
Kildare – Joe Quaid
Donegal – Ardle McDermott
Tyrone – Kevin Ryan
ALLIANZ HURLING LEAGUE 2015: KEY DATES
February 13/14: Round 1
February 20/21: Round 2
March 5/6: Round 3
March 12/13: Round 4
March 20: Round 5
March 26: Div 2A, 2B, 3A, 3B finals
April 2/3: Division 1 quarter-finals
April 17: Division 1 semi-finals
May 1: Division1 final