Kilkenny legend Eddie Brennan believes it's time to scrap pre-season competitions in order to protect players from premature burnout.
The eight-time All-Ireland winner is in his first year in charge of the Cats' Under-21s and he's also managing the seniors in this year's Walsh Cup.
This is because most of the senior panel were on the team's All-Ireland winning holiday when the Leinster pre-season competition got underway earlier this month.
Having seen up close the demands being placed on elite players at this time of year, particularly those in college and eligible for Under-21, he feels that it's time for a change.
"I have won a few Walsh Cups and it's a great way to test a few lads and see what's in their bellies," he explained, speaking to RTE Sport after watching his side lose to Offaly by 3-9 to 1-9.
"But I certainly believe the Walsh Cup, an inter-county competition at this time of the year, has run its course. I don't think there's anything to be gained from it.
"The amount of matches young lads of 19-to-21-years-old have to play, the last few weeks have really opened my eyes.
"A lot of them are playing freshers or Fitzgibbon Cup and there are huge demands. I have seen some of their programmes and they are training four and five days in-a-row.
"Maybe it's time to leave this time of the year, leave it to the third level competitions and maybe the Walsh Cup has run its course."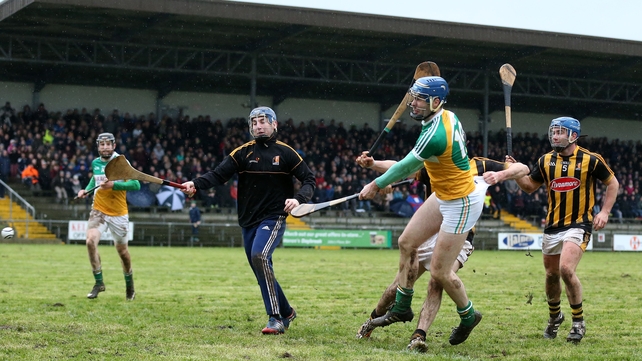 Brennan also thinks that inter-county managers would get more out of their players if they put off a return to training until a little later in the season.
The GAA have a winter training ban, with teams not allowed to return to collective sessions prior to certain dates dictated by their progress in the previous season's All-Ireland championship.
It's an open secret that the ban is being flouted nationwide, though Brennan doesn't feel anyone is getting an advantage from earlier returns to training.
"A lot of teams are coming back at this stage with two or three months training done when there's supposed to be a ban," he said. "What's being done to enforce that?
"I think last year Kilkenny scaled back on the amount of training last year and they were very fresh come Championship, which is what it's all about.
"If you're burnt out from training in November, how are you going to be enthusiastic about Championship matches come May and June? I don't know.
"Management teams bringing teams back training at the end of October, beginning of November need to have a look at themselves.
"Keep your team fresh. If you have six months training when you come to Championship hurling, that enthusiasm might be burnt out already. "