Kildare manager Cian O'Neill warned his players they have work to do if they are to make themselves a competitive force in the league and championship this year.
O'Neill watched his side claim a 0-13 to 0-11 O'Byrne Cup win over Offaly on Sunday but said they fell well below the standards expected, as he eyes a strong NFL Division 3 campaign to lay the foundation for a summer charge.
"I wouldn't be happy with the performance and I don't think the players would be either, based on the standards we've set for ourselves for the last number of weeks and months," O'Neill said after the win in Tullamore.
"At this time of the year it's really about the performance and demonstrating improvement and taking training ground performance into matches. Unfortunately we didn't execute as well as we know we can today.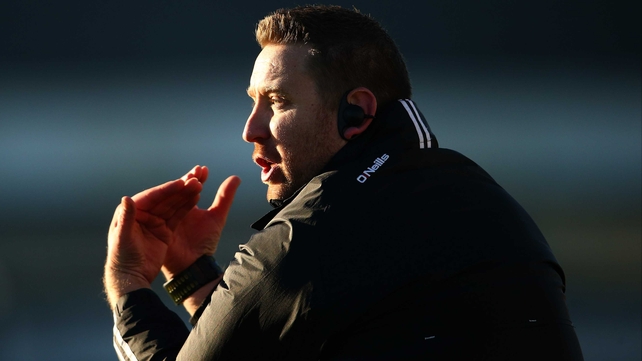 "The O'Byrne Cup has been very good to us because we'd a working panel of 49, which is quite sizeable, but when you want to give everyone from last year a chance as well as the new guys it was great to be able to play different teams across three different games across a week.
"We learned a lot from those matches. It's now down to myself and the management to decide what squad we go ahead with into the league."
Kildare were relegated form Division 2 last year having finished bottom and O'Neill is hoping for a positive reaction this spring.
"We just have a lot of improvement to do going forward and we're all relishing that.
"If we are competitive and we perform in every match we won't be too far off that promotion spot. It's a very competitive league, but ultimately it's all about preparing for the championship.
"If we pick up wins a long the way it's a bonus but as long as our curve is on the way up and we're improving I'll be happy with that."