New Kildare football manager Cian O'Neill revealed he rebuffed up to 15 inter-county positions in recent seasons and only left his Kerry role because his native county called.
The Newbridge man has called time on his role with the Kerry team to take over at the Lilywhites ahead of the 2016 League and Championship campaign.
"It's very difficult to turn down an offer from your home county," O'Neill told RTÉ Sport.
"Like in 2010 when I was involved with the Tipp hurlers, I was asked to help out with the Kildare minors; I gave up my time to do that to, because it's my home, it's where I played and it's the players who I played with.
"And I think that there is huge potential and huge scope for improvement in Kildare and I'd like to think I'm in the position now to realise and maximise that potential."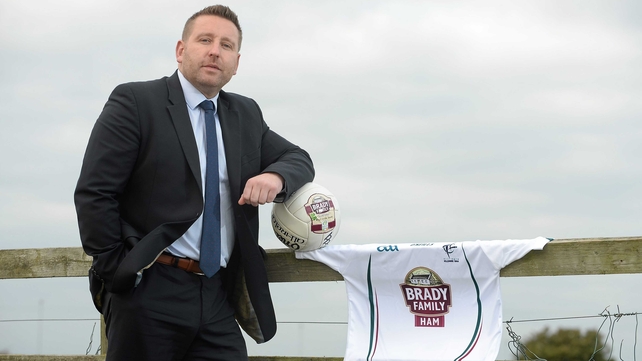 O'Neill's backroom team will consist of Padraig Brennan, Brian Murphy and Brian Flanagan, and the new Lilywhites boss believes the trio will add a great balance to the management team with each of them bringing their own specific expertise.
"I worked with Brian (Murphy) in 2010 and he has dione a huge amount of work with the underage set-up in Kildare over the last number of years.
"Padraig Brennan, as everyone will know, was a fantastic corner-forward in his day and has played at the highest level. He has played in an All-Ireland final and not many Kildare people have done that.
"And Brian Flanagan is a great guy. He is young and he is enthusiastic. He's not long out of the playing ranks because of an injury and he'll bring a very close connection to the players, in terms of bringing everyone along with us."
And O'Neill, who has worked extensively with several inter-county sides, including the Tipperary hurlers and the Mayo footballers, admits that he would most definitely be preparing for another season with All-Ireland finalists, Kerry, if it hadn't been his home county that came calling, and has received total support from current manager Éamonn Fitzmaurice.
"Mark my words, if it wasn't home, if it wasn't Kildare, I still would be there with the boys in Kerry," said O'Neill.
"Because we had such a great set-up under the expert and professional stewardship of Eamonn. We're good friends off the pitch and we're great colleagues on the pitch in terms of coaching.
"It wasn't easy from my perspective, because it was almost like the break-up of a relationship of sorts, but he was fantastic and so understanding, because he is a manager who is managing his own county; he understands the honour and the privilege that is involved in that. So once he knew it was Kildare, my home county, he was so supportive."