The International Rules series between Ireland and Australia can be a success if it's taken seriously, according to football legend Matt Connor.
The former Offaly star was on the original Ireland team that hosted the Aussies in Cork in 1984.
The 1982 All-Ireland winner also served as a selector with the team in the 2000s. 
The series has had many up and downs, and seems to be constantly under threat of cancellation.
Two years ago the AFL sent the 'Indigenous All Stars', a panel made up of exclusively Aboriginal players, on the tour and they fell to an embarrassing 101-point aggregate defeat. 
Under pressure to save the series, the AFL responded by only selecting players who had won All-Australian (All Star) honours in their careers for last's year's Test, which they won 56-46 in Perth.
And manager Alistair Clarkson will again take charge of an elite panel when the sides meet in Croke Park on 21 November. 
Connor told RTÉ Sport: "For it to be successful they have to take it seriously. It's a game that's worth winning. It should be a good quality game. 
"I'd like to see two games or three maybe but that's the way it's gone now"
"They used to take it seriously when I was involved; they took it very seriously then."
The series is once again being played on a one-Test basis but the triple All Star winner says that he would like to see the tours restored to multiple matches. 
"I think one game is hard," he said.
"It's hard for the teams to get used to playing the new rules. It doesn't benefit the teams [in terms] of getting used to it. You only get used to it by playing it. 
"I'd like to see two games or three maybe but that's the way it's gone now."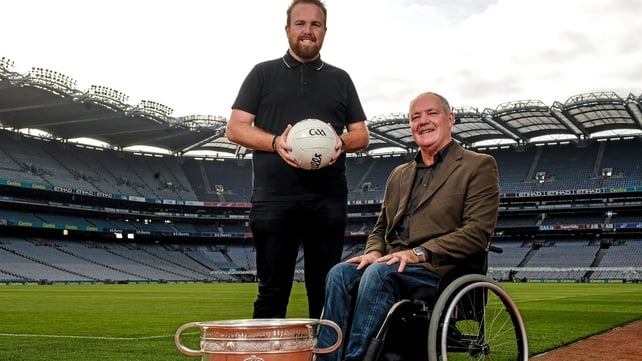 Connor was speaking at the launch of Offaly GAA's plans to develop a new centre of excellence, The Faithful Fields. 
He said of the initiative: "It's going to be very important for all the players going ahead, to have one centre and to have all the facilities there.
"It doesn't necessarily bring success but it will definitely help."