The expectation is that the second All-Ireland SFC semi-final between Dublin and Mayo will exceed, in terms of excitement and overall football artistry, what Kerry and Tyrone served up last Sunday. What the latter pair delivered certainly brought life to a championship that was crying out for quality. If their efforts are surpassed this coming Sunday, it's fair to say we're all in for a treat
Oisín McConville, for one, is certainly relishing the third championship meeting in four years between Dublin and Mayo.
"I'm really looking forward to the game. There is huge interest in it – similar to the interest there was in the Dublin-Donegal semi-final from last year. That was an epic, even though Dublin will feel they left it behind."
And while the former All-Ireland winner with Armagh feels that there may be a cagey start by both teams on Sunday, he ultimately envisages a "footballing" contest.
"I think they'll be a bit of sorting to be done in the first 15 or 20 minutes, but I also think by the nature of these two teams, they'd probably find it harder than any of the other teams to be cagey," he said.
"It's inevitable it's going to be a footballing match - two teams going at - and that's when they are at their best."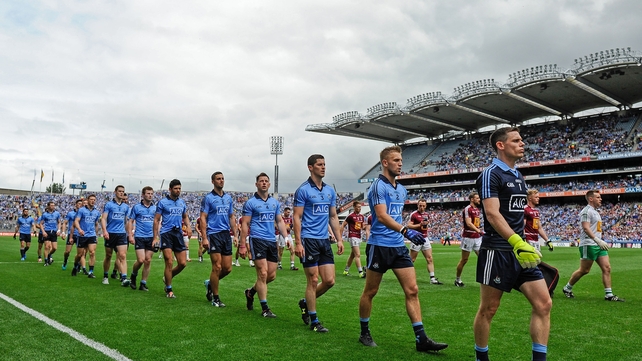 McConville admits that this semi-final "is difficult to call" and has met an equal amount of people plumping for either side. He's in the Dublin camp, however, and expects Jim Gavin's side to learn from last year's loss to Donegal.
"Sunday's game is one Dublin can get their teeth into. They have been shadow-boxing all year. You could say the same for Mayo, but they had Donegal in the quarter-final, even though Donegal were past their best at that stage.
"Dublin have played nobody yet and as a result of that are coming into the game as undercooked as they've ever been - even more so than last year. They will have learned the lesson from last year's defeat to Donegal. They've had that shot across the bow and will be determined to rectify things this year."
Much talk has been Aidan O'Shea all summer and the scores he's been getting as Mayo's target man on the edge of the square.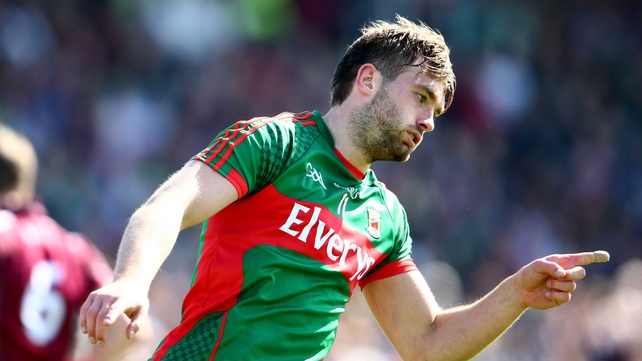 "O'Shea will have a huge impact on Sunday because he's playing with a huge amount of confidence," says McConville, but he crucially added that the westerners need more than just a good game from the Breaffy man.
"Mayo need a very good game from their full-back line. Keith Higgins will give you that. There are still question marks about the rest of that Mayo full-back line. They'll have to sort out the defence before we can start talking about Aidan O'Shea."
The Crossmaglen native also believes that the Dubs have more score-getters in their team and questions whether Mayo can nullify the Dublin attack.
"Dublin have seven or eight players who can all get scores from every position. Can Mayo shut off the supply into the Dublin full-forward line and more importantly can they overpower a half-forward line which is by far the best in the game?
"Something tells me that the Dubs will be more prepared for this game than they've ever been. It may take them a while to get into their stride but I go with them to win by five, six, maybe seven points."
McConville is confidently then giving the vote to the 2013 All-Ireland champions.
Dermot Earley is not as emphatic in his assessment as to who will join Kerry in the Sam Maguire decider on 20 September.
"You'll have two hungry sides in action on Sunday and I'm still undecided," revealed the former Kildare star.
However, his observations from Mayo's win over Donegal did highlight some chinks in the Red and Green armour.
"Looking at Mayo's structure from a height against Donegal, I noticed a few gaps in their defence that Donegal didn't exploit. Dublin's half-forward line of Connolly, Kilkenny and Flynn will exploit those gaps. The likes of Ciarán Kilkenny, who has really come on from his injury last year, has the ability to break down defences with his kick-passing or running on and supporting the play.
Earley expects Aidan O'Shea to "cause Dublin problems" and added that the match-up between O'Shea and Dublin full-back Rory O'Carroll will be fascinating.
"Dublin will put pressure on Mayo to force them not to kick the high ball in to O'Shea. O'Carroll is the main man in the Dubs defence. He is a tight, physical marker and it will be a battle royale with O'Shea. Cillian O'Connor will be lurking around to feed off the scraps. Mayo will need to make the most of their chances."
Arising from that latter assertion, Earley thinks that Mayo are short "a forward or two," compared to the "talent that Dublin have up front."