And so every county has seen action in the 2015 GAA championship. 
In hurling, Antrim have already exited the scene, though they do have an Ulster championship to play for. That competition; however, is not part of the quest for Liam MacCarthy.
Carlow, Laois, London and Waterford waved goodbye to the football championship last weekend – all fallers at the first hurdle in the back-door race.
An assessment of the fare served up so far leaves us with more than a few talking points.
Provincial race still has much to offer
On 7 October 2000, the GAA made the decision to introduce the 'back-door' into the football championship. For many, it went against a tradition that served the association for so long. That said, the qualifiers are now in their 15th season and while in the main they have benefited the stronger teams, its introduction has seen a few of the lesser lights enjoy lengthy summers.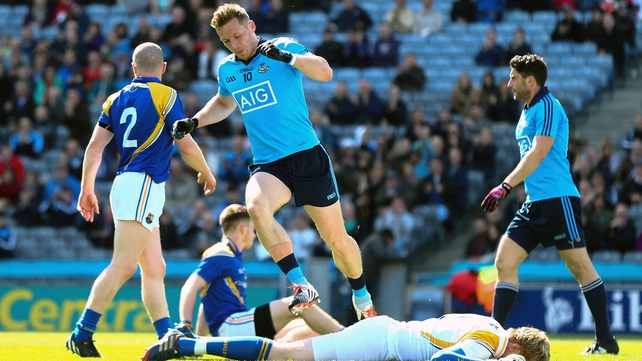 It's the provincial championships; however, that evoke the most debate. After Dublin's demolition of Longford in the Leinster quarter-final, many column inches and online forums were calling for change.
RTÉ analyst Colm O'Rourke had his say: "If somebody did away with the provincial championships in the morning, I would say 'halleluiah' because nothing has stopped the promotion of football in most counties more than the provincial championships."

There is no doubt that some change to the current structure will happen, but so far this summer we have witnessed some really enjoyable provincial contests. Donegal v Tyrone, Cavan v Monaghan, Kildare v Laois and Sligo v Roscommon all produced free-flowing exchanges for those in attendance.
Yes, Dublin v Longford was lopsided and so too was Tipperary v Waterford but it's not as if we haven't seen one-sided contests before.
Jimmy's plan
The smart money is on a retention of the provincial system to run parallel with a league format in any new structure. Jim McGuinness has come up with a plan to reinvigorate the championship. It's makes for damned good reading and involves a two-tier competition in the race for Sam Maguire. As to who ends up in which tier, well that would be based on league ranking and provincial championship performance.
Donegal in rude health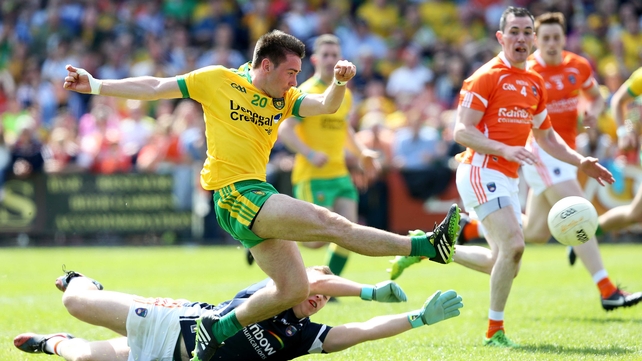 After the disappointment of losing last year's All-Ireland final and then seeing the messiah that is Jim McGuinness depart the scene, we asked ourselves whether Donegal could make a telling effect this summer?
After surviving a tight Ulster opener against Tyrone, they then proceeded to make light work of Armagh in their own back yard. Donegal were most impressive at the Athletic Grounds, playing a direct brand of football that their hosts couldn't live with.
Under Rory Gallagher, the side have clearly evolved. They are favourites to win Ulster and beyond that will no doubt have their sights on making amends for last September's heartache.
As for the other All-Ireland contenders, well Dublin and Kerry have still yet to be road-tested. Mayo did have an examination of sorts from Galway in the Connacht semi-final, but once they put the foot to the floor at the start of the second half they assumed a level of control they would not relinquish.
Hurling still to catch fire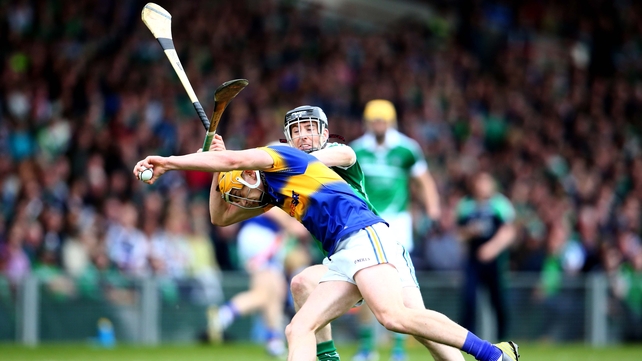 The weekend just past offered the prospect of exciting games in the provincial championship. However, Kilkenny and Tipperary ultimately had too much for Wexford and Limerick respectively. Laois, we thought, would give Galway a game, but apart from the opening ten minutes, the Tribesmen had it all their own way.
That victory, coupled with the earlier demolition of Dublin, gives hope that Anthony Cunningham's outfit can make a real dash for silverware this year. The Leinster final against the Cats will tell us more about their credentials.
A week later, the battle for Munster supremacy should be a cracker as unbeaten Waterford tackle Tipperary. Two contests that should, you would hope, enliven this hurling summer.
Reasons to be cheerful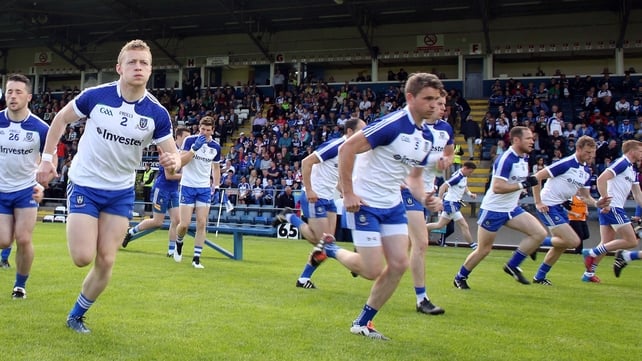 Monaghan are through to a third consecutive Ulster football final. They certainly haven't blazed a trail in getting there but you'd suspect that they are priming themselves for that Clones encounter on 19 July. 
Two years ago they hit Donegal with such intensity that bordered on the ravenous in the Anglo-Celt decider. At the end of it they were champions and fully deserving champions at that.
Malachy O'Rourke's side are now a seasoned outfit. Beyond Clones, you'd have to think that a last-four spot in the All-Ireland race would be their goal.
It seems a long time ago, but Tyrone footballers showed enough in their defeat to Donegal on 17 Mayo that they can have a long summer. They have a decent record in navigating the back-door trek.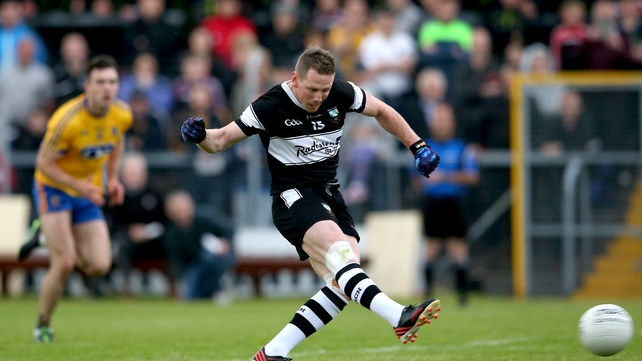 Sligo's win over Roscommon at the weekend saw them play with no little desire from start to finish as they caused an upset of sorts. Adrian Marren excelled as he bagged 1-07. Whatever happens against Mayo, the Yeats County will still be involved in championship come the August Bank Holiday weekend.
After a couple of barren years, Westmeath have put two wins back-to-back in Leinster. They'll fancy their chances of reaching a provincial decider when they tackle Meath this weekend.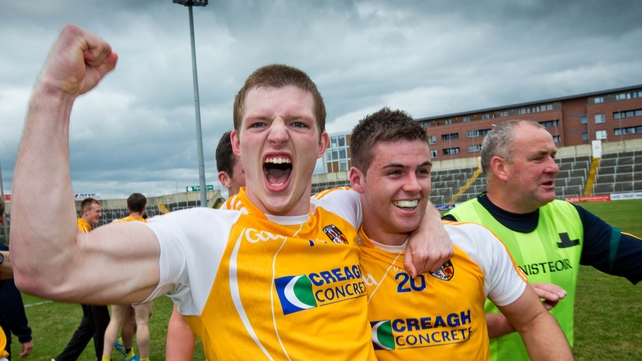 Antrim footballers can also take a bow after they came back from the brink to beat Laois in Round 1 of the qualifiers. The 'Green Glens of Antrim' rang around O'Moore Park at the final whistle. Next up for the Saffrons is another date with Fermanagh – a repeat of the Ulster quarter-final clash that Pete McGrath's side won comfortably.
Waterford have been the team of the year so far in hurling. Pauric Mahony's absence did not stop them from dispatching Cork with relative ease in the Munster semi-final. Tipp, however, will be a bigger test on 12 July. I'd be surprised that Derek McGrath men don't make it to Croke Park in August.    
Michael Ryan's first year in charge of Westmeath saw them reach a provincial quarter-final and they'll have nothing to lose when they welcome Limerick to Cusack Park in the qualifiers.    
Must do better
The last chance saloon beckons for many.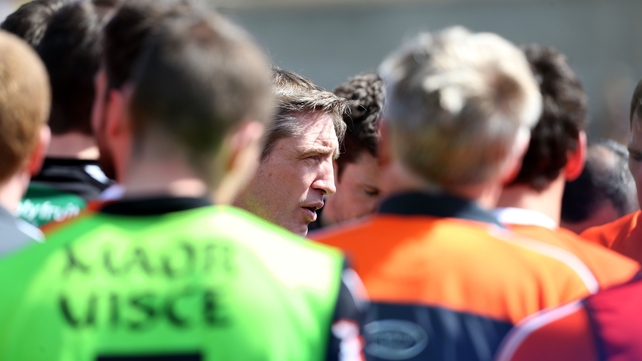 In football, Armagh had hopes of ambushing Donegal but were clueless in their efforts to mount any meaningful attacks. The promise shown against the same opposition in last year's All-Ireland quarter-final quickly dissipated in their first outing this summer. A home tie against Wicklow at the weekend represents more than decent opportunity to get things moving again.
Roscommon were firm favourites to be in a Connacht final but they couldn't match Sligo's desire last weekend and must now go take a different route. Rossies boss John Evans and others were building the side up and a sense of expectancy prevailed that they could take the Nestor Cup from Mayo's grasp.
Redemption begins away to Cavan on 4 July and that won't be easy.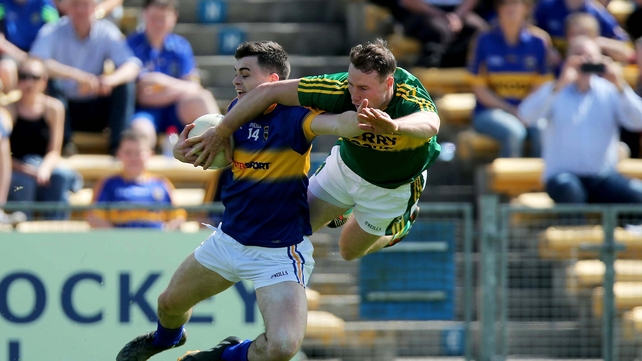 Tipperary were expected to rattle Kerry in the Munster semi-final. They did begin brightly with 1-01 on the board in the opening few minutes but once Kerry got going their economy of shooting proved to be main difference between the sides and they ran out six-point winners.
Tipp got to Round 4 of the qualifiers list year and that's the target for them to reach again in the weeks ahead.
Meath weren't overly impressive in beating Wicklow in their Leinster opener. That performance prompted RTÉ analyst Martin McHugh to say: "I don't know what's happening in Meath football. They're a big county, they've a big population, and everything else.
"Traditionally a very, very strong Gaelic county, and, I don't know, maybe the players aren't coming through; maybe, through the Celtic Tiger they had it too good – Meath teams always dug deep and worked hard.
"You feel that, if they come up against Dublin at this stage, that unless they parked two or three buses they'd be in big trouble."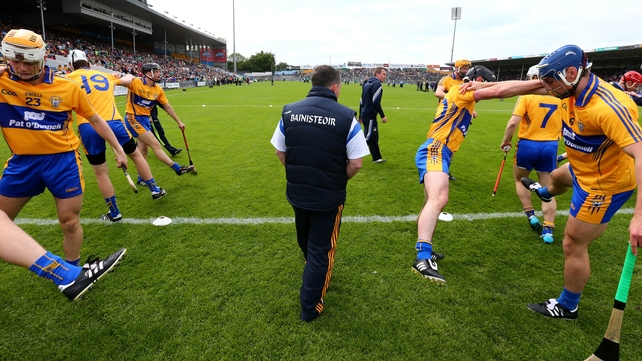 In hurling, Clare are still looking to rediscover the form that took them to All-Ireland glory in 2013. They were good in patches against Limerick in a game that lacked real intensity. Offaly in the qualifiers should see them get that all-important victory ahead of more serious tests.
Cork's recent defeat to Waterford at U21 level again raises questions about the supply lines coming through within the county. The Déise also got the better of them at senior level in the Munster semi. Defensively, the Rebels are shaky and their forward line lacks a physicality that can turn games when required.
They won't have it easy when they visit a Wexford side in the qualifiers who'll be looking to make amends for their below-par show against Kilkenny.