Sometimes the wheel turns ever so slowly. Or worse again, fails to budge at all.
Being stuck in a rut when it comes to championship games with Mayo has been Galway's lot since last they beat their neighbours: a one-point victory in Castlebar in 2008.
A touch of Groundhog Day? Possibly, but one that every supporter of the maroon and white wants addressed as soon as possible.
There is no time like the present to confront a long-running sore and Galway have an opportunity to recapture the high ground by putting one over the reigning champions (4pm, live on RTÉ2).
Already stress-tested in championship with wins over New York and Leitrim, the Tribesmen have had the opportunity to experiment with different tactics and assign new roles to certain panellists.
Experienced heads like Paul Conroy, Gary Sice and Finian Hanley continue to provide leadership and direction but it is from the younger set primarily that present and future glory will come.

Crowned All-Ireland U-21 champions in 2011 and 2013, the current squad undoubtedly possesses the potential to trouble Mayo. Alas the hoped-for, and indeed expected, dividend has been slow to filter through to the senior team. Patience is beginning to wear thin with their supporters and this is adding to the pressure. Now is the time to deliver.
In his first year as manager, Kevin Walsh used the league to familiarise himself with the task involved and establish his credentials with the squad. Undoubtedly, the experience gained from his stint in Sligo worked to his advantage.
Back-to-back wins at either end of the Division 2 campaign book-ended three defeats, which deprived them of promotion to the top table. Yet many of those underage stars became regulars during the campaign and nine of them saw action in the defeat of Leitrim.
The mercurial Shane Walsh was one of those and it is a shame that circumstances have deprived him of the opportunity to feature at the weekend. Let's hope he makes a full and speedy recovery from his recent hand injury sustained in a car crash.
Making their seasonal championship debut, Mayo have a formidably competitive look to them. With the exception of Diarmuid O'Connor, little by way of new talent can expect to start. Though Stephen Coen, Patrick Durcan and Danny Kirby cut their footballing teeth during the league, replacing the tried and trusted at the moment doesn't look a runner.
The starting line-up will consist of the physically imposing and experienced. Veterans of four successive winning Connacht championship sides, who are battle-hardened from long summer campaigns. This core group, still hungering to lift Sam, will anchor the team.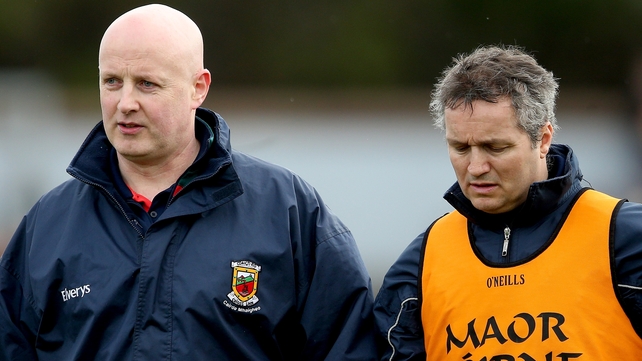 The new management team of Pat Holmes and Noel Connelly are hoping that the proven levels of physicality in their squad will establish an advantage. Further down the road than their opponents in the areas of strength and conditioning, I sense that this backdrop will provide one of the game's central narratives.
The aerial prowess of the O'Shea brothers, working in tandem with their tackling, will present a challenge to the Galway lads. The innate physicality of Colm Boyle, allied to the pace of Lee Keegan, Kevin McLoughlin and the much improved Jason Doherty, can establish the desired dominance in the crucial middle third of the field.
To counteract this, the Tribesemen will have to open the game up as much as possible by getting width to their play, moving the ball out of congested areas with speed and accuracy and getting their influential pairing of Fiontán Ó Currain and Conroy on the ball regularly. Conroy is a very accomplished player whose impact, were it to materialise, could be game-defining. This midfield contest will be fascinating.
The Galway forward line, provided it gets a regular supply, is well stocked with, what I would term, natural forwards. Danny Cummins and Damien Comer possess a lovely amalgam of trickery, clever movement and accurate finishing that will trouble any defence. How they fare against Keith Higgins, one of the best defenders to ever wear a Mayo shirt, and Tom Cunniffe will be crucial to the Galway cause.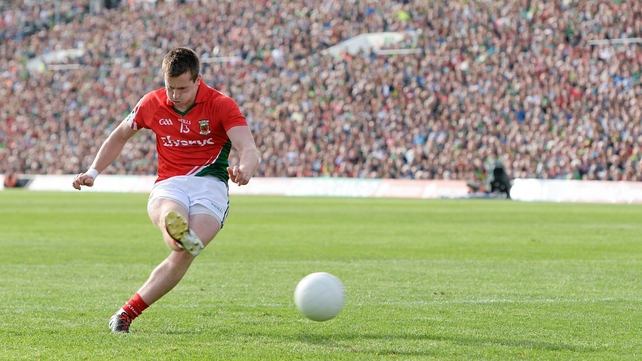 Equally, at the other end of the pitch Mayo's dependence on Cillian O'Connor is huge and in some ways worrying. Will he be fit to start? An injury-interrupted league season has left him short of match practice. What if he has an off-day, aggravates an injury or incurs a black card? That he accounted for 42% of all of Mayo's scores in last year's championship tells its own story. To say the Green and Red are dependent on him is a gross understatement.
The game, I believe, will see a greater emphasis on mass defending than has been the case with these teams in the past. It has been the concession of goals that has helped to decide the outcome over their last four meetings. A tally of ten to two in Mayo's favour will inform Kevin Walsh's thinking and approach to the game.
I would anticipate that the Galway half-forward line will be entrusted with more defensive responsibilities than normal in the hope of sealing off attacking avenues to the visitors. A consequence of this could provide the Mayo half-back line with an open licence to attack. 
In my opinion, for this particular Mayo squad, 2015 represents their final realistic chance of challenging for the big prize. I believe that a four or five-point victory is well within their grasp.
Reaching a Connacht final to challenge for a five-in-a-row in the province should not be regarded as some form of consolation prize. It is still major currency.
As for the wheel turning. Mayo folk worldwide hanker to see it rocket forward from 1951. With immediate effect, preferably.