The battle for football supremacy in the western province has already begun. Galway visited the New York last weekend and came away with an 16-point victory.
It was a much more comfortable success for the Tribesmen than their last trip to the Big Apple in 2010, when they laboured for long periods in Gaelic Park.
Next up for Galway is a date with Leitrim in Carrick On-Shannon on 17 May in the provincial quarter-final. Yes, I am correct in saying that it is the provincial quarter-final. Galway's trek across the Atlantic was a preliminary round game – the Connacht Council now see fit to introduce that round and so leave Kevin Walsh's men having to win four matches in order to get their hands on the Nestor Cup.
I'm sure that Galway will prepare well for such an eventuality, but the schedule again raises questions about the fairness of the championship structure.
Elsewhere in Connacht, Mayo and Sligo have only one hurdle to jump before reaching a final, while it's a similar scenario for Cork and Kerry in Munster.
In Ulster, a preliminary round has always been a place and while Donegal in recent times have twice come through as champions from that juncture, it still doesn't disguise an overall inequality in the routes that teams have to travel within their provinces.
A recent proposal by the Football Review Committee to re-draw the provincial boundaries and, so create an equal four-way divide, found no favour with the masses. A championship based on an open draw is not the complete answer, but it will leave every county starting at the same point.
Reigning Connacht champions Mayo are bidding for a fifth title in a row and so emulate the side of 1906-1910. They begin their defence, away to either Leitrim or Galway on 14 June.
On the other side of the draw, Roscommon travel to Ruislip to take on London on 24 May. The winner will play Sligo in the semi-final at Markievicz Park on 20 June.
The Connacht final is fixed for Sunday, 19 July, with a 4pm throw-in.
Galway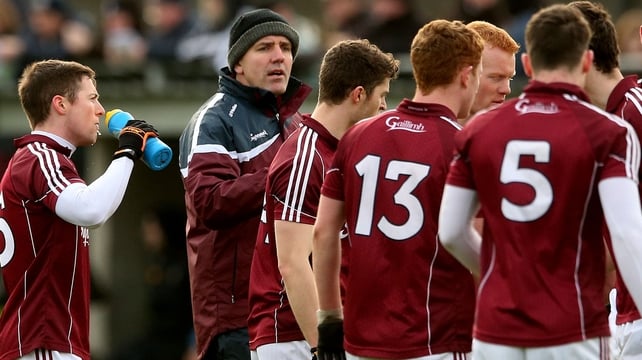 Alan Mulholland's time as Galway boss saw their stock rise after a few seasons of mediocrity. Kevin Walsh is now entrusted with continuing that progress. Walsh was a towering presence in the middle of the park for a Galway side that captured two All-Ireland titles in 1998 and 2001.
He cut his managerial teeth with Sligo, and for a couple of years with the Yeats County showed himself as an able tactician, masterminding successive league promotions and nearly taking the scalp of Kerry in the qualifiers.
The talent pool is of a greater depth with his native county and Walsh will be looking to make a real impact this summer. Galway's league campaign was mixed.
Their promotion prospects from Division 2 were undermined by losses to Cavan, Down and Laois. Against the latter they failed to score in the second half. They did, however, finish strongly with wins over Roscommon (at Hyde Park) and Kildare.
Galway's attacking threat in the shape of Shane Walsh, Peadar Óg Ó Gríofa and Damien Comer is a potent one and in midfield Fiontán Ó Curraoin and Paul Conroy can compete with the best.
2008 was the last time the Tribesmen reigned supreme in Connacht – too long a gap many within the county would say. The expectation is that they will account for Leitrim, before setting their sights on Mayo in mid June.
In last year's provincial final, the Green and Red were far too good for their neighbours. A renewal of the rivalry should see a closer contest, however.
Leitrim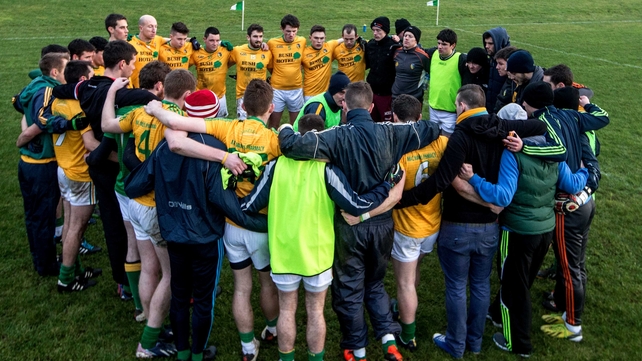 Emlyn Mulligan's decision to go travelling for a year was a setback ahead of this season's action. The league campaign again saw Leitrim fail to feature in the promotion shake-up. That said, they forced draws against the promoted duo of Offaly and Longford and ended the competition with three victories as well.
Shane Ward's side won't lack for motivation against Galway and will no doubt be spurred on by a huge home support. The odds are stacked against Leitrim, with their summer instead hinging on a getting a favourable draw in the qualifiers, and a home one at that.
The county have only celebrated one victory through the back-door since its inception in 2001.
Mayo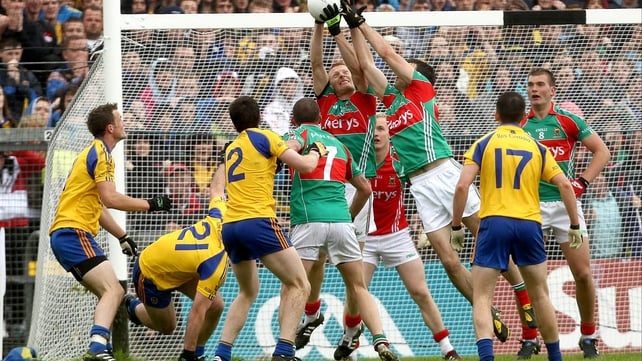 With the strong likelihood that Mayo will have to beat Galway and Roscommon en route to completing a provincial five-timer, there is the sense that their title is under more threat than previously. Of course many supporters of the Green and Red would probably swop a Nestor Cup this year in favour of landing Sam Maguire come September.
Mayo's dominance of Connacht these last four years did not leave them in any way undercooked ahead of the All-Ireland series and for the new men at the helm – Noel Connelly and Pat Holmes – winning the province again should leave well placed ahead of the Croke Park tests.
That said, it's another year on the road for Mayo and while many pay tribute to the side's resilience, you have to wonder how much longer the current squad can bounce back from those narrow defeats in the pursuit of Sam? Would Mayo benefit from taking the scenic route in the months ahead?
Injuries to Mickey Conroy, Evan Regan, Cillian O'Connor and Chris Barrett are concerns ahead of the summer campaign, but Mayo still boast a formidable squad, with the likes of Keith Higgins, Lee Keegan, Aidan O'Shea and Alan Dillon still to the fore.
The chasing pack may be closing in, but Mayo get the nod, though just about, to see off those who have designs on toppling them this summer.
Roscommon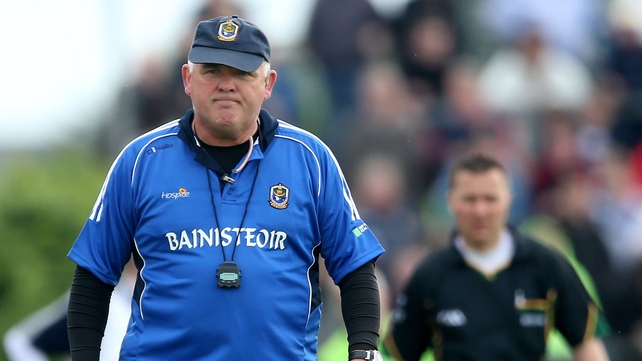 Success at Under-21 level is now bearing fruit for the Roscommon senior footballers. After their promotion to Division 1 of the Allianz League, Rossies manager John Evans spoke about the goal of having the side challenging for All-Ireland honours in two to three years time.
He added that, as of now, Roscommon are nowhere near the physicality and tempo that a team like Dublin bring to the game.
Such comments are refreshing and offer a stark contrast to the banal guff that often passes for post-match analysis.
Roscommon's improvement under Evans makes them a team to watch for the rest of 2015. When they finally decided to play football against Down in the recent Division 2 final, they went about their task with real intent. Senan Kilbride led the charge by kicking some wonderful points and Ciaran Murtagh's goal was brilliantly dispatched.
London and Sligo stand between them and a Connacht final appearance – hurdles they should overcome.
Last year, Roscommon ran Mayo close in the semi-final. The Rossies' stock has risen even higher since and they're well capable of giving their neighbours more anxiety if the counties lock horns again on 19 July.
London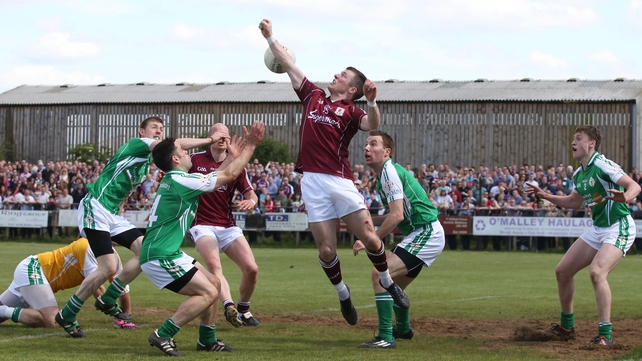 After running Mayo close and then beating Sligo in recent seasons, those travelling to Ruislip are now fully on their guard. Galway dispatched London with ease last year and there is every likelihood that Roscommon will do the same on 24 May.
Paul Coggins is still the man in charge and the close season saw him freshen up his backroom team, though on the playing front key ,en like Mark Gottsche and Lorcan Mulvey are s till involved.
Sligo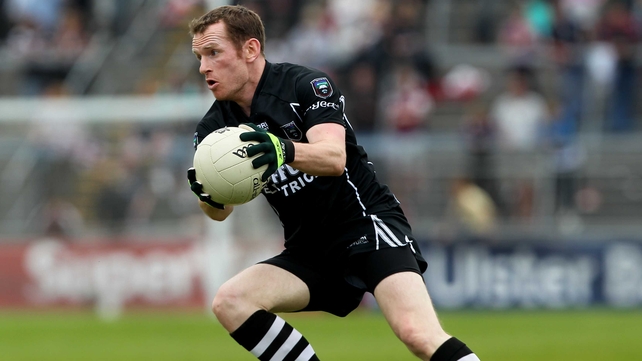 The Yeats County were top scorers in this year's Allianz League – a positive to take from their spring endeavours in the third tier.
Niall Carew took over from Pat Flanagan last autumn and the Kildare native will have plenty of time to have them ready for their date with either London or Roscommon on 20 June.
Adrian Marren, David Kelly, and Mark Breheny will lead Sligo's attacking thrust in their quest to reach a fourth Connacht final in nine years.
In 2014, Sligo failed to lay a glove on Galway at the last-four stage in front of their own supporters.They will hope for an improvement when, more than likely, Roscommon come to Markievicz Park in just over six weeks time.