Offaly football manager Pat Flanagan claims it is unfair that Leinster counties always face Dublin at Croke Park - despite provincial chairman John Horan insisting the current arrangement is the best option.
Dublin have not played a Leinster SFC game outside of Croke Park since beating Longford in Pearse Park in 2006 and will face the winners of Offaly v Longford in a provincial quarter-final at headquarters on 31 May.
In his opening address at the launch of the province's football and hurling championships, Leinster chief Horan was adamant that the games would remain in the GAA's biggest venue to ensure fans had better access to tickets.
"The Leinster championships will see 22 games played across the province - and Ulster - with six in Croke Park. That may surprise some people," he said.
"Again this year, we had the clamour to take the big matches out of Croke Park. The fact is that we are contracted to having a minimum of four days each year at headquarters.
"It makes no sense to me to move games to a venue that may not accommodate all those who wish to attend. There would also be implications for concessions in such situations in that we would not be able to offer any."
"Staging games in Croke Park offers us better opportunities in looking after both our older and younger, and our families, in terms of the concession packages we offer.
"I see no point in potentially locking people out of games while a stadium lies unused elsewhere."
"When you play Dublin in Croke Park in every game, it's not a fair competition any more" - Pat Flanagan
Offaly boss Flanagan thinks that denying Dublin's opponents home advantage goes against the spirit of the Association, however.
"You want to just go on the whole ethos of the GAA, it's supposed to be a fair competition," said Flanagan. "But when you play Dublin in Croke Park in every game, it's not a fair competition any more.
"Laois and Offaly would either be in Portlaoise or Tullamore; Westmeath and Offaly, it would be in Mullingar or Tullamore; Offaly and Longford, it's going to be in Pearse Park or Tullamore. So why is that not applied to every county in Leinster?
"There is a distinct advantage for Dublin, and it's not Jim Gavin's fault or the players' fault, but for the progress of counties like Offaly, Longford and a number of other counties, to be playing Dublin in Dublin when they play all their home matches there is a very difficult scenario to try and deal with."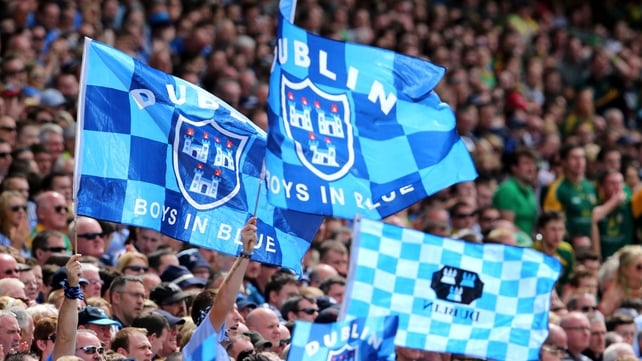 "Let's face it, you can put 16,000, I think, into Tullamore. You can play a double-header with Dublin footballers and Dublin hurlers the day we're playing, if we manage to get over Longford, and maybe put 60,000.
"The decision is a fairly easy one to make from a financial point of view."
Flanagan admitted that Dublin, who have won nine of the last ten Leinster titles, could well be as successful if forced to play games outside the capital, but he believes that their rivals would benefit in the long-term.
"They possibly would be," he said. "But having said that, from a playing point of view and from a financial resource point of view, for the other counties, there would be a huge benefit going forward."
"From the Dublin football team's perspective, we'll play, and we've always played, where we're told to play" - Jim Gavin
Flanagan does not accept the official line that Croke Park is a neutral venue but admits that Gaelic footballers everywhere regularly express their desire to play at headquarters.
"That is genuine," he conceded. "Just to be up in Croke Park last week playing in a league final was brilliant for the players, for the back-room team, for the supporters.
"But when you come to a championship situation … that was a one-off league final game and it didn't involve Dublin.
"We've played two O'Byrne Cup matches and four league matches in Tullamore, and we've won five and drew one. So from that point of view, home advantage, in my opinion, is huge. And it is home advantage for Dublin, so it does make a significant difference to their style of play."
"What if Offaly were to play Longford in Croke Park next Sunday? Why don't they bring that game up there? If they were going to put all the games in Croke Park, why not give us an opportunity of playing there before whoever wins plays Dublin in a championship match?"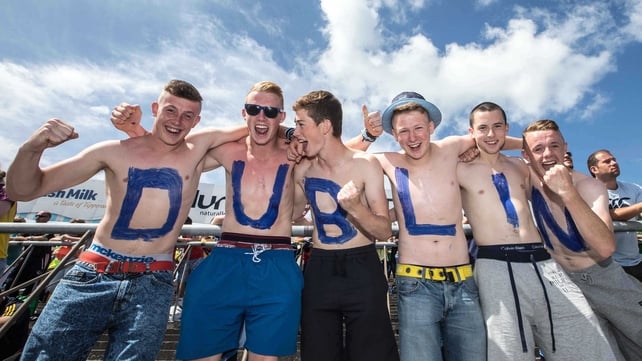 Speaking at the same event, Dublin manager Jim Gavin said that his team were happy to play wherever they were asked to and suggested that playing in the capital wasn't a particular advantage.
"From the Dublin football team's perspective, we'll play, and we've always played, where we're told to play," he said. "It's completely taken out of our control and we've just got on with it.
"We've had seven games on the road this year, all very enjoyable. We started off in Portarlington, Navan, Newbridge, Cork city, Killarney, Castlebar, Clones... They're great times, you get to spend a lot of time with the players, more so than just turning up and going to a game in Croke Park.
"So there's a lot of advantages to playing away but we'll just play where we're told to play by the Leinster Council or otherwise.

"It doesn't make a difference to us and the way that teams prepare themselves anyway, once the ball is thrown in and players cross the white line, they're focused on the game."
Gavin agreed with chairman Horan that the Dubs larger support could be frozen out of smaller grounds.
"I think, as the Leinster chairman said, it's about letting people see the games live," he said. "Provincial stadiums might not have the capacity to hold the games.
"I think it's the support base we have. If you get 30,000-plus people at a championship game, there are very few provincial grounds that could carry it.
"The Leinster Council have taken the decision to facilitate supporters because we'll travel wherever we're told to go."