While many pundits and onlookers will focus on the negative side of Gaelic football, Dublin manager Jim Gavin is more optimistic and believes that the game "is in a very good place" at the moment.
Gavin was speaking at the launch of this year's Leinster championship and he predicts a summer campaign where teams will adapt to the challenges that arise.
"Some teams set themselves up defensively to counter-attack and some teams try to play an expansive, attacking game," he told RTÉ Sport. "Obviously, there's no right or wrong way to play the game."
Gavin went on to reference Dublin's league game against Derry on 28 March and while many scorned on what was on offer, the Dubs boss viewed it as more of a puzzle that had to be solved.
"From a coaching perspective it was intriguing to be involved in," he added.
"You know, I think you're going to see all types of football being played over the summer" - Jim Gavin
"At the end of that game we won by double scores and we tried a lot of new things out.
"They played a very, very solid game, similar to Tyrone, I think that's the evolution of the game and it was fascinating to be involved in the centre of it."
To that end, Gavin does not envisage a summer dominated by defensive football.
"You know, I think you're going to see all types of football being played over the summer," he said.
"I don't think any team would set themselves up to play one particular system of play. Teams are very adaptable now and the skill levels will keep climbing in all teams. I think that's the way the summer will go."
Dublin are scorching hot favourites to win a fifth consecutive Leinster crown. Unsurprisingly, Gavin is not taking anything for granted and hopes the fans will turn out in force for their opening game against either Longford or Offaly.
"As the team captain said after the league final, that's our 16th man and it's something we've been very grateful for," he highlighted.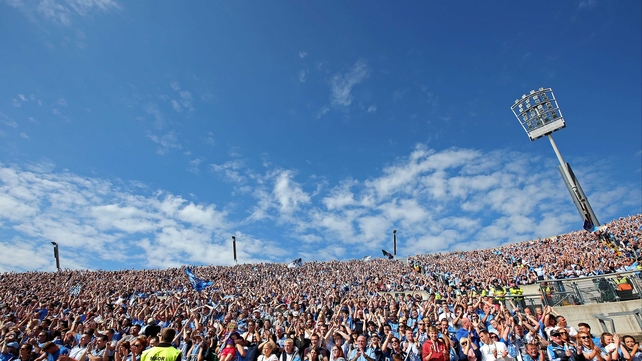 "There was great support in the games we played away from home during the league. It's something the players always remark upon after a game, the effort and bother that people go to to support the team.
"The players realise they're in a privileged position and they have a responsibility to put in their best performance for the supporters.
"That expectation is always there in Dublin but I think it's there in most counties as well. On a local level, in communities and parishes, there's pressure on players to bring home a provincial or All-Ireland title.
"It might be magnified a bit more in Dublin, being the media centre of the country."