By James McMahon
Football takes centre stage this weekend at Croke Park with the last two qualifiers and All-Ireland quarter-final action when Kerry take on Galway and Mayo face Cork.
SATURDAY 2 AUGUST
1700 Meath v Armagh (Round 4B football qualifier)
1900 Monaghan v Kildare (Round 4B football qualifier)
SUNDAY 3 AUGUST
1400 Kerry v Galway (All-Ireland SFC quarter-final)
1600 Mayo v Cork (All-Ireland SFC quarter-final)  
ON TV
SATURDAY
Sky Sports 3: Meath v Armagh and Monaghan v Kildare live from 1630. Also live worldwide (excluding Great Britain) on GAAGO.
SUNDAY
RTÉ Two: Kerry v Galway and Mayo v Cork live from 1330 via RTÉ Player and worldwide from GAAGO
ON RADIO
Radio 1:  Monaghan v Kildare on Saturday Sport from 1445. Mayo v Cork on Sunday Sport from 1400.
Newstalk: Meath v Armagh from 1700 on Saturday. Kerry v Galway from 1400 on Sunday.  
WEATHER
Saturday is set to be a wet day in Dublin with the prospect of heavy, thundery rain. No clearance is expected until Saturday night, so it's not good news for those heading to Croke Park.
Sunday looks set to be a dry day at Croker as the rain pushes a\way to the north.. Winds will be moderate and from a Southwesterly direction.  
ALL-IRELAND SFC QUALIFIERS ROUND 4A
Meath v Armagh, Croke Park
After Meath's abject performance in the Leinster final, Saturday's clash against Armagh offers them a shot at redemption. Quite simply, the Royals never raised much of an effort against the Dubs. Their passing was off and their attacking threat was easily nullified throughout.
Armagh have momentum as they head to Croke Park for their first championship meeting in four years. Their greater precision in attack helped them ease past Roscommon a fortnight ago. Before that, they claimed the scalp of Tyrone at Healy Park.
Indeed, Mickey Harte's men failed to score in the final 23 minutes of that match. That's a testament to the solidity at the back that Paul Grimley's side have shown this summer. No doubt, Kieran McGeeney's influence on the squad is also having the desired effect.
As already mentioned, Meath failed to make much inroads up against the Dublin defence on 20 July. How they'll fare against the Orchard rearguard will go along way to determining the outcome of the game. 
Meath's pride should ensure that they'll be up for the fight this weekend. However, Armagh's new-found belief after two wins on the road may just tip the balance in their favour.  
Verdict: Armagh
Monaghan v Kildare, Croke Park 
A three-point defeat on the scoreboard can often be misleading. That definitely was the case in this year's Ulster final as Donegal were clearly the better outfit against Monaghan. It certainly wasn't a game for the purists; Jim McGuinness' men were determined not to lose back-to-back Ulster deciders against the Farney.
Kildare have proven to be a quality stayer in the qualifier division over the years. Their tenacity was again shown as they kicked seven points on the spin to edge out Clare a fortnight ago.  
Alan Smith scored 0-06 for Jason Ryan's men, who return to Croke Park for the first time since their below-par effort against Meath in the Leinster semi-final.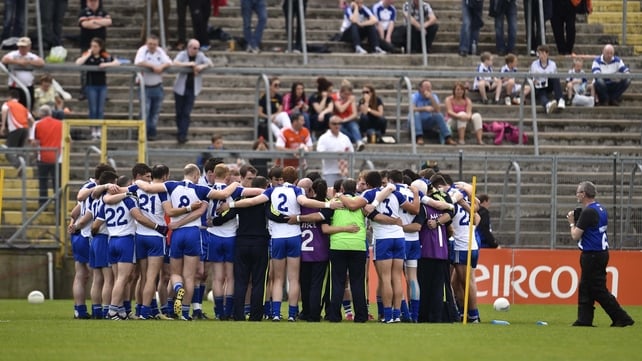 You can expect Monoghan to be somewhat more adventurous than they were the last day. They will also hope that Conor McManus has a greater say on proceedings.
Verdict: Monaghan 
ALL-IRELAND SFC QUARTER-FINALS
Kerry v Galway, Croke Park
In a summer where the quality of football on offer has left a lot to be desired in many cases, the meeting of Galway and Kerry evokes memories of a classic game from 2008.
Again, it was at the quarter-final stage and, despite a deluge, both counties served up an exhibition of shooting and wet-weather football. Michael Meehan fired over 0-10 for the Tribesemen but it wasn't enough as the Kingdom ran out 1-21 to 1-16 winners.
According to the Met Office, conditions are set to be more benign this Sunday afternoon. If we get similar fare to what was served up nearly six years, then most of us won't complain.
Both Kerry and Galway posses naturally gifted footballers. In terms of development, the Kingdom are ahead, though Alan Mulholland's Galway are a side on the up. Yet, the feeling abounds that it will be another year or two before they can really challenge for honours.
After the disappointment of their Connacht final defeat to Mayo, the Tribesmen negotiated the the tricky hurdle that was Tipperary last weekend, Admittedly, the winning margin was five points, but Galway had the game in the bag when they goaled twice shortly after the half-time.
What will be a concern to Mulholland and his management team is the high concession rate of 7-26 in their last two games. Kerry have the attacking nous to add immeasurably to that tally.
That said, Galway's forward division offers a potency, summed up by the sublime Shane Walsh and the likes of Danny Cummins and Paul Conroy.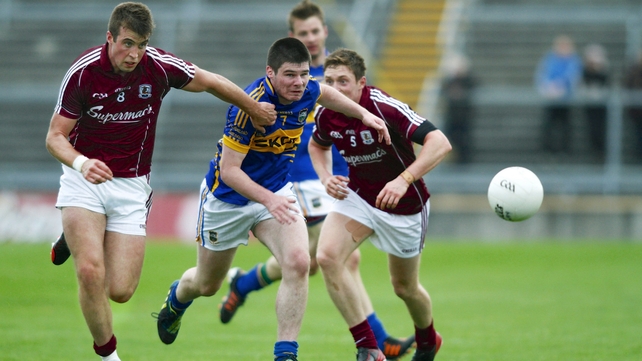 In midfield, how Tom Flynn and Fiontán Ó Curraoin deal with Anthony Maher and Johnny Buckley will have a huge bearing on proceedings.
Speaking to RTÉ Sport, Darragh Ó Sé was unsure as to which Kerry team will show up the next day. He referenced their final league match against Cork in which they suffered a bad beating, the less than impressive showing against Clare in the Munster semi-final and then the top-drawer effort in dismissing the Rebels in the southern decider.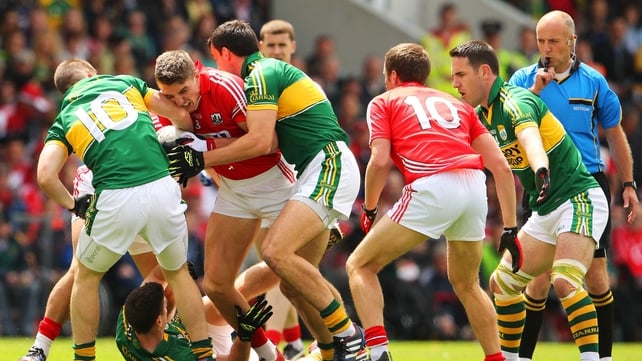 That said, closer examination should be pointed in the direction of the 0-24 to 0-12 win over Cork. Yes, the Rebels were poor, but the Kingdom showed an intent by the Lee that they mean business this year.
Last year, Éamonn Fitzmaurice's outfit weren't eye-catching in getting over Cavan at the quarter-final stage. They will know that Galway in 2014 present a greater challenge and they should be more focused on the task in hand.   
Verdict: Kerry   
Mayo v Cork, Croke Park
Mayo, under the tutelage of James Horan, well and truly announced their arrival with victory over Cork at the quarter-final stage in 2011.
Three years on and the sides lock horns again at the same stage. For the Green and Red, the quest for Sam remains elusive, while the Rebels it's all about re-establishing themselves as a credible force following their Munster final trimming at the hands of Kerry.  
Last weekend's win over Sligo went some of the way to restoring confidence in the Cork camp. Brian Cuthbert went for a different approach and employed forwards Mark Collins and Colm O'Driscoll as extra defenders.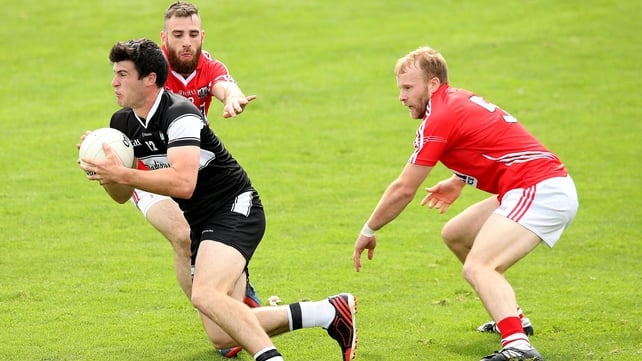 It worked well in that, for the most part, it kept the Yeats County's attacking thrust in check. However, Mayo possess a far more potent scoring threat and it will be interesting to see if Cuthbert goes with something similar on Sunday.
RTÉ analyst Martin Carney, in his preview of the game, feels it is hard to escape that conclusion that there is an element of gamble in introducing such a cautious approach so late in the season. 
Mayo comfortably retained their Connacht title, completing a notable four-in-a-row. What stood out in that campaign was the positive response they showed after Roscommon goaled at a crucial stage in the semi-final.
Apart from their All-Ireland final defeats, Croke Park has been a happy hunting ground for James Horan's men in recent seasons.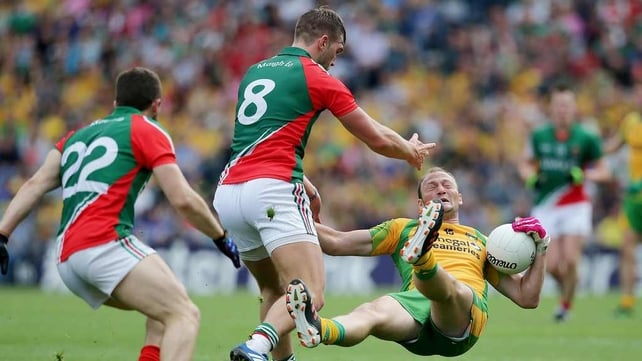 Last year's dismantling of Donegal at the last-right stage saw them at their best. This year, the target, no doubt, is to keep a similar showing in reserve until the third Sunday of September.
They should have enough on Sunday to ensure that one hurdle is cleared before facing either Kerry or Galway on 24 August.