By Martin Carney

On Sunday, the first of this year's All Ireland football quarter-finals take place against a backdrop of expectancy and a degree of optimism. 
The one-sided nature in three of the provincial finals disappointed, and the ultra defensive nature of the fourth (the Ulster final) brought little solace to lovers of open attacking football. But the opportunity is ripe again for the code to reclaim its reputation and showcase its quality.
With only 10 teams remaining, the August weekend heralds the start of a period where games are generally more competitive and the race for Sam assumes a greater urgency. 
Sunday's four contestants come with a burning desire to win. Two of them - Galway and Cork - are in rehabilitation mode having underperformed in their respective provincial finals.
For the victors of those provincial finals - Mayo and Kerry - they will hope that the form and confidence gained from winning will sustain them over the next hurdle.
In the day's headline-act, Mayo and Cork meet again in the last eight, a repeat of their 2011 encounter in which the Green and Red surprised the then All-Ireland champions.
Indeed, both sides are no strangers to quarter-final weekend: Cork have been an ever-present since 2005, and Mayo are there for the fourth year on the trot. 
Neither side will lack experience or should be fazed by the occasion, though a common element of desperation may exist. 
In the Rebels' case there is a passionate desire to erase the sour taste of their Munster final performance.
For James Horan's troops, the quest for the Holy Grail remains as strong as ever. Indeed the feeling in the county is that this year may well be this present group's last opportunity to capture Sam.
Conscious of securing their defence that leaked so porously against the Kingdom, Cork last weekend decided to use a sweeper system by deploying their half-forwards, Mark Collins and Colm O'Driscoll as extra defenders.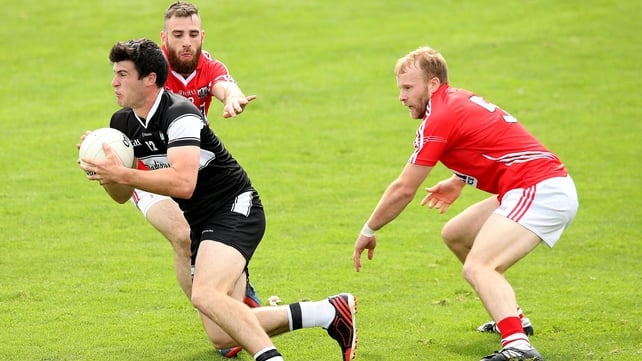 The tactic worked to a certain extent against a Sligo attack that was limited and hampered further by an injury that David Kelly carried into the game. 
Whereas Collins and O'Driscoll appeared comfortable with their role, one could not help feeling that the team in general struggled to understand its requirements and appeared ill at ease with its application.  
Perhaps it's a case of desperate times needing desperate measures, yet it is hard to escape the conclusion that there is an element of gamble in introducing this so late in the season. 
James Horan, you can be sure has taken note, and will also be aware of Cork's restart strategies and the influential potential of Paul Kerrigan and Colm O Neill. 
Kerrigan's pace allied to O'Neill's accuracy is crucial to the Cork cause. Colm Boyle in particular and Keith Higgins are normally assigned the messy jobs of countering the oppositions principal scoring  threats so close encounters can be predicted when this quartet meet.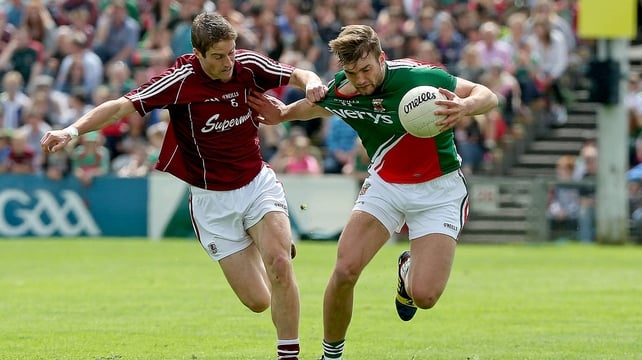 The work rate and aggression of Mayo's middle eight has been their strength and salvation over the past four years. An amalgam of serious athleticism, as evidenced in the displays of Vaughan and Keegan wedded to the physicality of the O'Shea brothers, has been the cornerstone to their four-in-a-row in Connacht.
The outcome of the latter's battle with Aidan Walsh and I'd imagine Fintan Goold (following his impressive contribution last weekend) will go a long way to establishing the foundation for victory. 
Cork never fear Mayo. Their innate confidence often acts as a buffer and compensates for weaknesses. However Mayo have won four of the last six encounters between the sides and on Sunday I expect the trend to continue. 
Kerry and Galway last met at quarter-final stage in 2008 on a day of apocalyptic rainfall that necessitated the use of floodlights. They provided a veritable football feast that the former won despite the best efforts of Michael Meehan. 
On Sunday, the Tribesmen arrive with a team brimming with possibilities. They possess some seriously gifted forwards, a midfield that is a work in progress but, worryingly, a defence that has conceded 7-26 in their last two outings.
That they have put their disappointment of the Connacht final defeat well behind them was evident in their opening 45 minutes against Tipperary.
Their forward play, characterised by application and drive, was delightfully embellished with the skills of Paul Conroy, Danny Cummins and the mercurial Shane Walsh.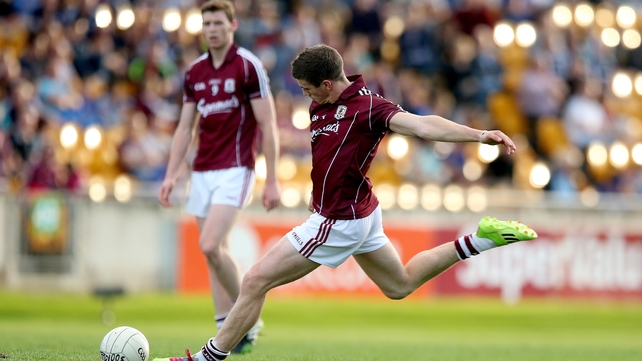 As a unit they possess pace, good teamwork, accuracy and a degree of individual improvisation that can worry the unwary. That term, unwary, is never one you associate with Kerry. 
Éamonn Fitzmaurice and his management will have taken notice of their likely danger men and plans to deny them space are well advanced, I'd imagine.
The Kingdom are far from the finished article, yet there were signs against Cork that they are gathering momentum. The central axis of Anthony Maher, Bryan Sheehan and Johnny Buckley exerted a stranglehold in their sector in the Munster final. Buckley by virtue of some very clever positional play won numerous kick-outs and notched four points.
In a withdrawn role, Declan O'Sullivan pulled the strings and gave a new slant to the term 'multi-tasking'. He screened the full back line, picked up breaks, delivered quality ball and created space that allowed James O'Donoghue and Paul Geaney thrive.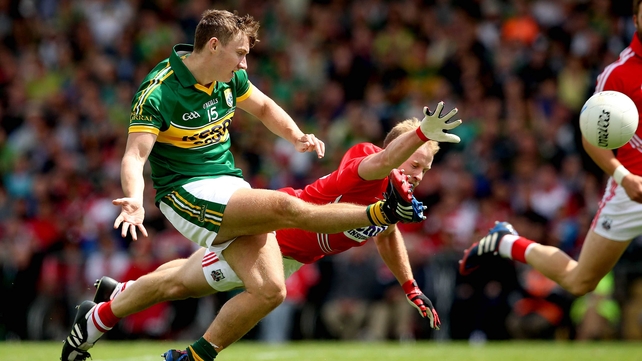 O'Donoghue's 10-point haul against Cork was a joy. Whether Galway has the personnel to negate the threat of this trio is questionable. Though Joss Moore, Finian Hanley and co are experienced enough to heed the lessons obvious from that naive final 20 minutes last weekend, time won't allow them address their deficiencies sufficiently .
Offensive players Fiontán Ó Curraoin and Tomas Flynn are effective but they need, if Galway are to succeed, to take more notice of their defensive duties. Sunday will be a big day in their footballing lives.
I give Galway every chance provided they are more miserly at the back. However there is a sense that Kerry are bubbling along at a respectable rate and with their greater experience and overall know-how, they should proceed to the semi-final. 
Watch live coverage of Kerry v Galway and Mayo v Cork on RTÉ Two, RTÉ Player and worldwide on GAAGO from 1330.