There are provincial titles up for grabs in Munster and Leinster as well as games in the hurling and football qualifiers.
SATURDAY 5 JULY
1400 Limerick v Antrim (football qualifier)
1500 Down v Derry (Ulster SHC semi-final replay)
1530 Clare v Wexford (hurling qualifier)
1645 Tipperary v Longford (football qualifier)
1700 Wicklow v Sligo (football qualifier)
1900 Tipperary v Galway (hurling qualifier)
SUNDAY 6 JULY
1400 Cork v Kerry (Munster SFC final)
1400 Wexford v Laois (football qualifier)
1530 Monaghan v Armagh (Ulster SFC semi-final replay)
1600 Dublin v Kilkenny (Leinster SHC final)
ON TV
SATURDAY
RTÉ One: Clare v Wexford (live from 1515)
Sky Sports 3: Tipperary v Galway (live from 1830)
SUNDAY
RTÉ Two: Cork v Kerry, Dublin v Kilkenny (The Sunday Game Live from 1330 in Ireland via RTÉ Player and Worldwide from GAAGO)
ON RADIO
Radio 1: Tipperary v Longford, Tipperary v Galway, on Saturday Sport from 1445. Dublin v Kilkenny from 1600 on Sunday Sport.
Newstalk: Clare v Wexford from 1530 on Saturday; Cork v Kerry from 1400 on Sunday.
WEATHER
Saturday and Sunday will be quite cool, fresh, showery days and it will become blustery also.
By Micil Glennon
THE FIXTURES
All-Ireland Football Qualifiers Round 2A
Limerick v Antrim, Gaelic Grounds
These sides meet for the first ever time in the senior championship at the Gaelic Grounds and both will fancy their chances of progressing.
Limerick didn't put up much of a challenge against Tipperary in the Munster quarter-final but a narrow win over London, 1-16 to 1-13, in the first round of the qualifiers will stand to John Brudair's men.
Antrim shocked Fermanagh in Ulster but were overpowered by a second-half Donegal surge in the semi-final.
Verdict: Antrim
Tipperary v Longford, Semple Stadium
On the face of it, this is not a glamour tie, but both sides have impressed in getting to this stage.
Tipp, who beat Limerick in the quarter-final, were unlucky not to get something out of their loss to Cork in the Munster semi-final, pushing the Rebels to the limit before going down by just two points.
Wexford ended Longford's provincial run after they had accounted for Offaly in the opening round. Not many fancied them when they travelled up to Celtic Park to face Derry in the qualifiers but they came away with a deserved two-point victory.
Verdict: Tipperary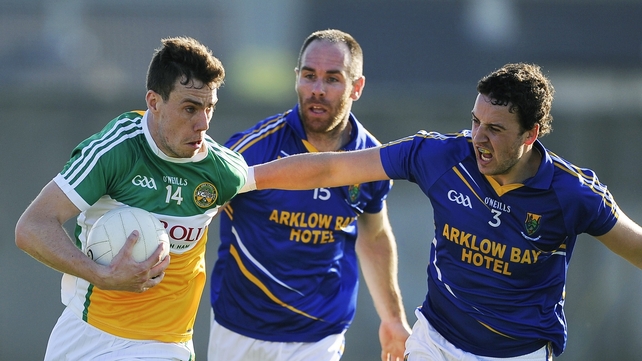 Wicklow v Sligo, Aughrim
The only previous championship meeting between the sides saw Wicklow prevail by five points in a 2011 qualifier win in Aughrim.
Having been beaten by Laois in Leinster, Harry Murphy's men had four points to spare over Offaly and now welcome Sligo for their third home game on the trot.
Sligo, on the other hand, have much less momentum behind them. Their only outing to date was a five-point loss at home to Galway two weeks ago.
Verdict: Wicklow
Wexford v Laois, Wexford Park
Both victims of Dublin in the Leinster Championship, the sides meet for the second year running in the qualifiers. Laois prevailed by two points away to Wexford last year.
Before last week's 16-point loss to the All-Ireland champions, Wexford beat Longford in Pearse Park.
Laois have two wins under their belt so far, with victories over Wicklow (0-21 to 1-11) and Fermanagh (1-19 to 2-15) coming either side of an 11-point loss to Dublin.
Verdict: Wexford
All-Ireland Hurling Qualifiers Round 1
Clare v Wexford, Cusack Park
This will be the fifth championship meeting between the sides, with Wexford having failed to record a win in any of those ties, though they did push the eventual All-Ireland champions to extra-time last summer.
After a somewhat meek surrender in Munster to Cork, kingpins Clare will be in no mood to relinquish their crown at this juncture.
Wexford were beaten by Dublin in Wexford Park and this trip to Munster was one they would have preferred to avoid.
Verdict: Clare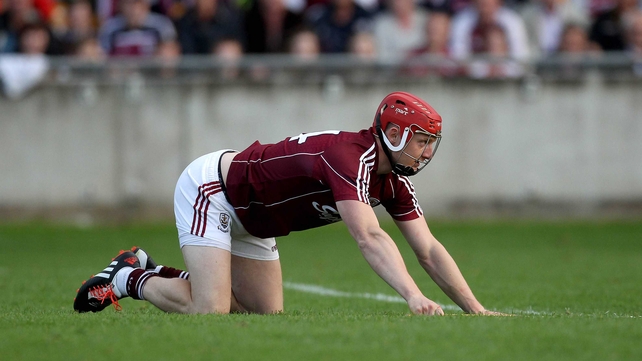 Tipperary v Galway, Semple Stadium
Certainly the most appetising of the qualifiers, either Tipp or Galway will be hanging up their boots for the summer come 8.30 on Saturday evening.
These clashes have been particularly close in recent times with the last six ties producing three wins each, and the biggest winning margin just three points - Tipperary's 2001 All-Ireland final victory.
Galway, for whom Semple Stadium has not been a happy hunting ground, beat Laois in Leinster before losing a semi-final replay to Kilkenny in Tullamore last week, while Tipperary were beaten by Limerick, 2-18 to 2-16, in Thurles.
Verdict: Galway
Ulster SFC Semi-final Replay
Monaghan v Armagh, Clones
Armagh earned themselves a second bite of the cherry with a last-gasp levelling point in Clones last week. Before that they had six points to spare over Cavan.
Ulster champions Monaghan beat Tyrone by a solitary point in their quarter-final and will be smarting that they didn't take their chance to book their place in successive finals for the first time since 1943-44 last week.
That said, they should take their second chance.
Verdict: Monaghan
Munster SFC Final
Cork v Kerry, Páirc Uí Chaoimh
Read Kevin McStay's preview
This was the final that the Munster council wanted after the re-introduction of a seeded draw. Sunday's meeting will be the 24th time the sides have met this millennium, with Kerry having won 15 times and Cork five.
Defending champions Kerry beat Clare in the semi-final by 1-17 to 1-13. Having trailed by one at the break, they had Paul Geaney and Bryan Sheehan to thank for coming through.
Cork were also severely tested in their semi-final, beating Tipp by two, and needing the intervention of Aidan Walsh late on to secure a final spot.
Verdict: Cork
Leinster SHC Final
DUblin v Kilkenny, Croke Park
Last year's Leinster semi-final triumph demonstrated that Anthony Daly's side have no fear of Kilkenny, a rare trait when the hurling world knows that the Cats can run up ridiculously high scores when the mood takes them (just ask Offaly).
That said, after a facile win over the Faithful County, Brian Cody will have been disgusted with his side's collapse in the final minutes of the first meeting with Galway. It was never going to happen twice, as they showed in winning the replay by eight.
Dublin were comfortable seeing off Wexford and, with a target of going (at least) one better than last year's All-Ireland semi-final, will be determined to take the easier route with victory on Sunday.
Verdict: Dublin
Watch live TV coverage All-Ireland SHC qualifier Clare v Wexford, throw-in 3.30 pm (Saturday 5 July, RTÉ 1 and RTE.ie, or worldwide via GAAGO.ie from 3.15pm).

Watch live TV coverage Munster SFC final Cork v Kerry, throw-in 2.00 pm, and Leinster SHC final Dublin v Kilkenny, throw-in 4.00pm (Sunday 6 July, RTÉ 2 and RTE.ie, or worldwide via GAAGO.ie from 1.30pm).
Listen to live radio coverage All-Ireland SFC qualifier Tipperary v Longford, throw-in 4.45pm and All-Ireland SHC qualifier Tipperary v Galway, throw-in 7.00pm (Saturday 5 July, RTÉ Radio 1 and RTE.ie from 2.45 pm).

Listen to live radio coverage Munster SFC final Cork v Kerry, throw-in 2.00 pm, and Leinster SHC final Dublin v Kilkenny, throw-in 4.00p (Sunday 6 July, RTÉ Radio 1 and RTE.ie from 2pm).