Colm O'Rourke watched his side pile on goals again but it was his comments afterwards that really set tongues wagging.
After so many years in the media, he's properly experiencing the hardships of management.
The Meath manager really let loose on the scheduling of the Sigerson Cup, labelling it a "disgrace" and "the ultimate in player abuse".
I can understand the frustration of losing a couple of his forwards through injuries, particularly with Division 2 being such a high pressure environment this year.
But from a player perspective, the Sigerson Cup is a fun competition.
I say that... my own experience of Sigerson was non-existent - I was a touch too wild in those days. But I saw first-hand the enjoyment the Mayo lads got from it.
Players approach it with a sense of freedom and abandon that can sometimes be absent from the demanding and highly pressured county football environment.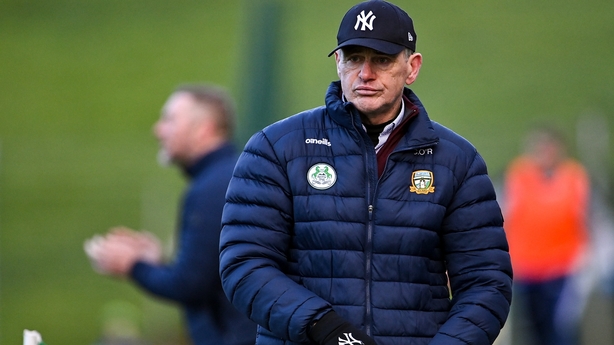 It's more heads-up football, with less preoccupation with defensive structures and granular detail. You saw that reflected in the scorelines in the Sigerson this year, goals galore, extra-time and penalties in a couple of the games.
It's essentially inter-county standard. There's also the intrigue and novelty of playing with lads across county boundaries, getting to know them, building up relationships with them. You can pick up plenty of nuggets from watching guys in other counties, often unconsciously.
Soon enough, you get back to kicking lumps out of them in league and championship.
Obviously, you run the risk of injuries, as you do in any competition. It cost us with Mayo last year.
Tommy Conroy was made vice-captain at the start of last season, had two inter-county seasons under his belt and was primed for a big year.
He was tearing it up for NUIG, played well against Donegal in our league opener. Then all of a sudden he goes down clutching his knee in a game against Letterkenny IT. His cruciate ligament done and that's the end of his season.
It can be a tough for players and students when they're getting pulled in several different directions.
But most inter-county set-ups are reasonably flexible and understanding. It's just about how you manage your players. And look, it's always easier to say that if you're in one of the bigger counties and blessed with a bigger panel.
Obviously, it comes back to the cluttered calendar. I'm not convinced by the proposal of moving the Sigerson to November.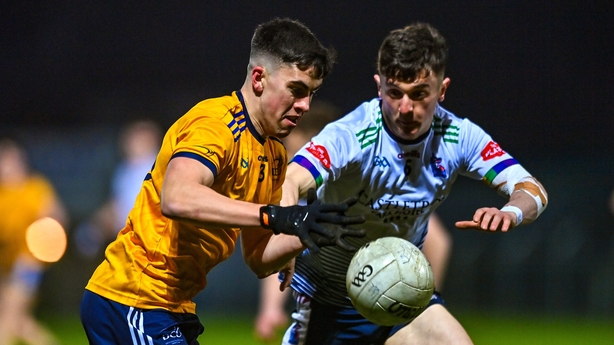 It is an option. But you're in the depths of winter. County set-ups would likely be in the loading-up phase of their pre-season preparation before Christmas. Would playing the Sigerson lead to more injuries? You have to consider it from an injury prevention standpoint as well.
Something has to give, and for me, it's the pre-season competitions. They're pretty pointless at this stage.
You saw it in the O'Byrne Cup this year, and it's essentially being neglected by several counties. Understandably, given the demands and priorities of inter-county panels heading into the opening rounds of the league.
Reflecting on the league fare in week two, I thought the standard was pretty low.
A glance at the scoreline in Salthill tells its own story. Not that Roscommon will care too much. The yo-yo moniker has certainly been scotched by Davy Burke - though you can still go down on four points.
For Galway, suddenly things are looking dicey. They're missing Rob Finnerty. Damien Comer got some decent news yesterday but he's still going to be laid out for most of the league. Shane Walsh is on holiday. Tomo Culhane is injured.
Having considered Galway serious contenders at the start of the league, straight away now, you could see them struggling and they're going to have to adapt.
They only managed 2-08 against Mayo and then just eight points against the Rossies last Sunday. Already, it's apparent they're a bit light up top, with all their forwards missing.
The Tyrone-Donegal game was nothing much to write home about. It was a big result for Tyrone, though, given there was a lot of talk floating around them entering decline.
The caveat is the game was largely devoid of the ferocity and aggression that you associate with Ulster football. But that can probably be attributed to early doors syndrome.
Donegal had a good win in Round 1 but they have a lot of work to do. They were still too lateral in their play and are badly missing the pace of Ryan McHugh, who provides that thrust coming through the middle.
The game of the weekend was certainly in the Athletic Grounds. We had a capacity crowd, a rollercoaster game. Armagh dominated the first half, Mayo got on top in the second half. Then it descended into the kind of chaos with which we associate both teams.
I was particularly impressed with how Mayo utilised Aidan O'Shea, primarily in the inside forward line, exploiting one-one-situations, but also drifting out to the middle he needed to handle some ball.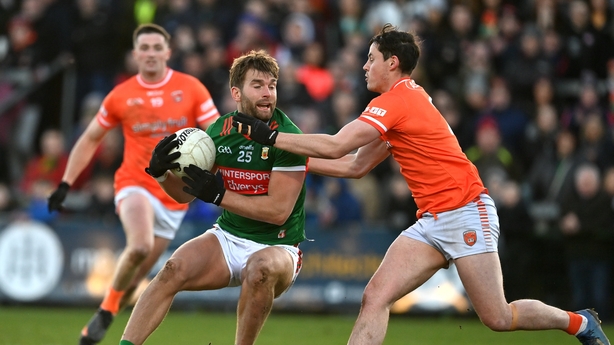 The debate over where best to deploy him has raged in Mayo for a long time. At full-forward in the past, he probably suffered from the fact that we didn't kick enough ball into him.
We tended to run the ball, so it was probably hard to get Aidan on the ball as much as we wanted. Hence, we often ended up bringing him out to the middle third more often than not.
But at the weekend, we saw Mayo kick the ball twice as much as they had against Galway. That's partially contingent on the opposition set-up. Against a more packed defence, it might be more difficult to adopt that approach.
But still I was struck by the way Mayo players were getting their heads up and looking to send early ball in. We saw Jordan Flynn, down the left hand side, swerving a gorgeous pass into Aidan O'Shea on the edge of the 14. And you can see the damage he does. No team is able to contain Aidan O'Shea one-on-one.
Even if he doesn't win the ball first time, he can get a flick on or win a free. And he looked sharp at the weekend. A lot of the things Mayo did well went through Aidan O'Shea.
You could definitely see Kevin McStay's imprint on the performance and how Mayo want to play.
Dropping down to Division 2, Kildare remain a perennial conundrum. Across the top two divisions, they were undoubtedly the biggest disappointment. You could tell from Glenn Ryan's downcast demeanour after the game that he was very upset by the display.
I feel like Kildare haven't found an identity. They've got the player pool, the resources, the population. And a few sensational players who look built for inter-county football. But they never seem to get the mix right.
They have the talent, the likes of Jimmy Hyland and Ben McCormack are top quality forwards. That's not the issue. I feel like they're a bit lost in terms of how they're approaching games.
Management are one thing, they're probably doing what they can. But the players need to stand up. Because before they know it, the year could get away from them.