There is no other way to describe this All-Ireland club football final saga except as a total mess.
No matter what side of the argument you are on, there are no winners and no matter what the Central Competitions Control Committee (CCCC) decided today, there will always be an asterisk over this season's All-Ireland club football final between Dublin kingpins Kilmacud Crokes and Glen from Maghera, Co Derry.
We can speak glowingly about the sportsmanship of both clubs and the quality of football produced in Croke Park on 22 January 2023 but ultimately all that is relevant today is the last sequence of play, hovering around the 63rd minute deep into injury time as Glen sought salvation and a winning goal as they trailed by two points to the Dublin and Leinster Champions.
Kilmacud Crokes were well within their rights to introduce as many substitutes as they were entitled to at the time.
Glen, likewise, were entitled to be taking that much talked about 45-metre in the 63rd minute knowing that they had numerical equality on the field with their opponents.
Instead at that precise time it was 16 against 15.
You could argue that Glen seemed to take the free quickly and the extra Crokes player had no involvement whatsoever with that last sequence of play.
But crucially Crokes has 16 players on the field for that last free. And that is unfair.
Equally unfair is to blame Kilmacud Crokes in any way. Like Glen they did nothing wrong, intentionally.
They were indulging in game management by bringing in substitutes at that time and if I was in charge of my own club team, I would have done the exact same thing. No guilt on Crokes. No guilt on Glen.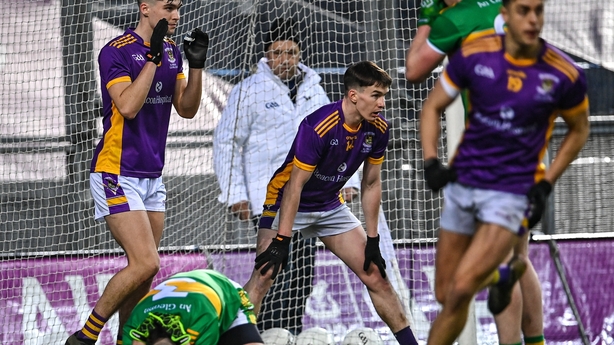 Malachy O'Rourke, the Glen manager gave his personal opinion after the match and it was very much the traditional GAA opinion that the game was over, they had their chances and good luck to Crokes but momentum grew primarily on social media with some well-known voices driving the momentum.
What was initially a gentle breeze was very quickly reaching storm force proportions.
Back page news became front page headlines about the 16th Man.
Initially I gather Glen's attitude was one of huge disappointment of losing the game which merged into frustration when the situation of the extra man became known and obvious and later transitioned into anger over the next few days with the lack of decision making in Croke Park.
Every sporting body has rules and regulations which they have to create and enforce in a fair and equitable manner, follow a process that is democratic to all the parties involved and subsequently dispense justice that is fair and honest to its members.
The GAA is no different to any other sporting organisation in that area and clearly has its own rules and procedures to follow.
Sometimes, in a strange way, the GAA can be accused of being too democratic with too many layers of objections, counter-objections and appeals to follow in an effort to be fair to its own constituents.
And that brings me back to re-iterate the fact that on this occasion Kilmacud Crokes or Glen did nothing wrong.
What happened in injury-time in this All-Ireland club football final was very unfortunate.
---
Read more: Sean Cavanagh: Up to GAA to address 16th man, not Glen and Kilmacud
---
But among the many responsibilities for the officials in charge of the game along the sideline is to ensure that the substitution process is carried out efficiently.
Once it became obvious that Crokes had 16 players on the field of play for that last chance 45 metre free for Glen, the referee should have been informed and the 45 taken again.
Somewhere the message of the 16th man's presence for Crokes was lost in translation and I don't know for certain whether that information was given to the referee or not acknowledged or didn't register with the official.
The bottom line is the 45 was not retaken and essentially it brings us to where we are now.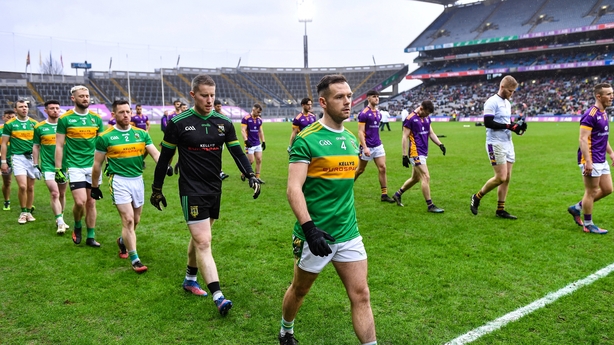 Just for the record there is precedent for retaking 45's like when Mayo and Dublin met in 2021 in the championship.
Mayo goalkeeper Rob Hennelly had to retake a 45 once it was discovered Mayo had 16 players on the field when he took the initial kick. Problem sorted.
I believe the referee's report, which is sacrosanct in the GAA world at every level, did not mention the confusion that developed around the Glen 45 metre free.
While there are strict rules and procedures to follow in the GAA as I have outlined here, considering this was an All-Ireland final in Croke Park, there was an opportunity last Monday or Tuesday week to declare it as an "exceptional situation" and to show incisive leadership by taking this issue by the scruff of the neck and deal with it on their own terms.
Instead the Derry and Ulster Champions having to object to start the process seemed grossly unfair on them.
Glen did not want to be seen or to be perceived to be sore losers which is perfectly understandable and make no mistake their decision to object was a very difficult decision and took a lot of soul searching and many meetings in Maghera.
Glen had three days to object, Crokes a similar number of days to counter object and last night the representatives of Kilmacud Croke and Glen together met with the CCCC in Croke Park.
The meeting lasted about 30 minutes. Glen explained their objection, Crokes their counter-objection.
According to the rules there were only three choices available to the CCCC; forfeiture of the game, a replay or a fine. Options were limited.
News came before noon today - the CCCC was ordering a replay.
If Glen or Kilmacud Crokes do not like the CCCC decision, they have three days to appeal that decision and bring it to what they call the Central Appeals Committee (CAC).
If there is still dissatisfaction after that, the last stop for Kilmacud Crokes or Glen is to bring their case to the Disputes Resolution Authority.
By the end of the week, Kilmacud Crokes and Glen should know their fate and we will all know the legacy of an All-Ireland club football final that none of us will ever forget.
We need your consent to load this rte-player contentWe use rte-player to manage extra content that can set cookies on your device and collect data about your activity. Please review their details and accept them to load the content.Manage Preferences
Listen to the RTÉ GAA Podcast on the RTÉ Radio Player, Apple Podcasts, Spotify, or wherever you get your podcasts.