Anyone who witnessed Moycullen hammering Westport by 12 points last weekend would fear for Strokestown on Sunday.
They could even suggest that the Roscommon champions need a miracle to stop the Galway kingpins in their Connacht SFC semi-final clash in Tuam.
But that might suit just fine for a town where Gaelic football is "a bit of a religion for many people", according to full-forward Colin Compton.
"There's no hurling, rugby is not really there. Soccer… Gaelic football is king. It's all that's talked about in the pubs, after mass, it's the topic of conversation."
Being underdogs is also a familiar situation for a team that took a winding route to their first county title since 2022 last month.
"It was pretty special," Compton told RTÉ Sport. "Twenty years is a long time for a town like Strokestown without a county title.
"In 2012 we won the minor and U21 in the one year. Everyone expected that to materialise into [senior] county titles. It hadn't and it was a tough road. We were maybe naïve, we thought it would come a lot handier to us when we first came on the scene.
"When it didn't happen maybe we lost a bit of confidence. But we kept at it and 10 years later, we finally got over the line. It probably makes it all the sweeter.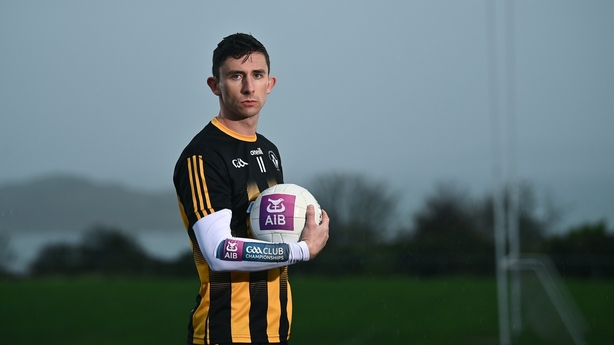 "John [Rogers] and his management team came in last year and we made huge strides. We were very competitive. We got knocked out by Brigid's, who would always be there or thereabouts. But we gave them a good game. So we knew we had made good improvements and this year was just about building on that.
"We had a rough start to the year with injuries and form. We ended up getting relegated in the league. But our luck started changing in June/July. Injuries started clearing up. A couple of results fell our way.
"We were underdogs the whole way through the Roscommon championship. We were the kick of a ball away from getting knocked out of the competition in the group stages. We rode our luck to get out of the group.
"Once we got to the knockout stages, that's where we wanted to be. We always felt if we turned up on form we would be a match for anyone."
A cracker from Strokestown's Ciaran Regan proved crucial late on against Oran.,

FT;
Strokestown 2-10
Oran 0-11

You can purchase the steam on https://t.co/wp2DFfjTZ4 along with the live stream of Boyle v Michael Glaveys. #RosGAA pic.twitter.com/qUGQM816Xc

— Roscommon GAA (@RoscommonGAA) October 2, 2022
Stunning goals from Ciaran Regan against Oran in the county quarter-final and Paddy Brogan in the semi against Roscommon Gaels booked their passage to a first decider in two decades, where they faced Boyle, making their first appearance since 1927.
In a tense decider, substitute Tony Lavin marked a long absence by scoring the winning point in the fifth minute of injury-time.
"In the final we were underdogs again but we had so much momentum and belief built up that we knew if the game was in the melting point going down the home stretch, we would be able to come out on top.
"The two teams looked like there was a lot of pressure on their shoulders. The last five minutes was a bit of a rollercoaster. We were up, we were down, we were level.
"Then we had the fairy-tale story of a guy who hadn't kicked a ball for the senior team in about two years coming in from the cold and kicking the winner with his second touch.
"It's fairy-tale stuff and it's something every club player in the country could take great heart from."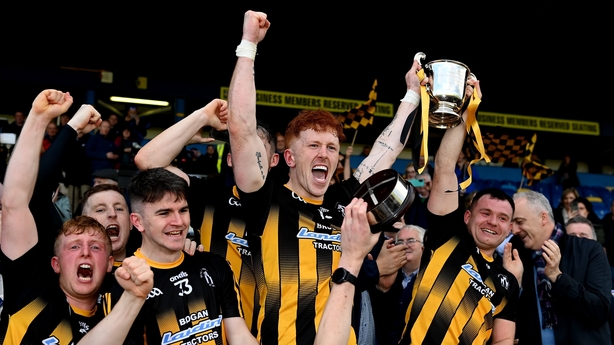 Compton was part of the Roscommon team that were runners-up to Dublin in the 2012 All-Ireland U21 final and he won senior Connacht titles in 2017 and '19.
The Dundalk-based garda has since stepped back from inter-county duty and said that finally winning county – alongside brother Cathal – ranked even higher than those triumphs.
"I have to say I think the county medal means a bit more. It's the guys you went to school with since you're five. It's the people that you're seeing every day of the week. The people who coached you from a toddler. It's for your parents. It's your community, your friends and family.
"Obviously Roscommon GAA is its own community but the Strokestown GAA community is a bit tighter knit. There are a lot of special people who've helped me along the way personally and it is about being able to give those people a day out in Strokestown in colours made it extra special.
"Cathal has probably been unfortunate with injuries over the years. He would have been an automatic starter for Roscommon for years but just couldn't keep injuries away and ended up getting frustrated and stepping way from the county set-up. I suppose it was probably extra special for him that he was able to be fit and ready for a county final for Strokestown and to be able to perform on the biggest stage. Obviously for the two of us it's extra special that we were both on the pitch for it and could celebrate together."
"There's pedigree in Roscommon football"
Strokestown have a habit of getting to Connacht finals whenever they break the Roscommon barrier. In 2002 they lost the senior decider to Ciarán McDonald's Crossmolina. In 2010 the intermediate final to St James' of Galway.
Pádraig Pearses, beaten by Roscommon Gaels in the last eight this year, are the reigning provincial champions, so there will be no chip on the shoulder against Moycullen, despite the loss of Brogan to a dislocated elbow.
"There's pedigree in Roscommon football," insisted Compton. "St Brigid's in 2013 were the kingpins of Connacht and went on to win an All-Ireland. Pádraig Pearses came out on top last year. We know going into the Connacht that we'll be underdogs, but we're fine with that.
"Obviously the goal for the year was a county final but we've got our celebrations out of the way, the dust has settled, and it's only in our nature to want more.
"Now we're representing the people of Roscommon as well as the people of Strokestown so we're going to give it a good lash, we're going to give it everything we have. I do think that if we turn up against any team and perform we won't be that far away."
Watch Ratoath v The Downs and Kilmacud Crokes v Portarlington in the Leinster SFC semi-finals on RTÉ2 and RTÉ Player from 5pm Saturday