In Sunday's final, Kerry will have the chance to go out on their own as the most successful team in the history of womens football by winning their 12th senior All-Ireland title.
Yet earlier this year, Kerry's star forward Louise Ní Mhuircheartaigh spoke out about how the Kerry womens were being in restricted in their access of the Kerry GAA centre of excellence in Currans.
It has been nearly 30 years since Kerry have got their hands on the Brendan Martin Cup.
Darragh Long, the joint Kerry manager speaking to RTÉ Sport says himself and fellow joint manager Declan Quill backed Ní Mhuircheartaigh unequivocally for speaking out on the issue.
"Louise had her say and we back her 100 percent on that.
"Myself and Declan are huge advocates of this group, huge advocates of ladies football in general."
Long says the state-of-the-art facilities in Currans are where the girls deserve to train.
"The facilities there are second to none, we had the use of them full time for the first two years.
"The centre of excellence is where these girls deserve to be, it is there rightful place to train in my opinion in Kerry."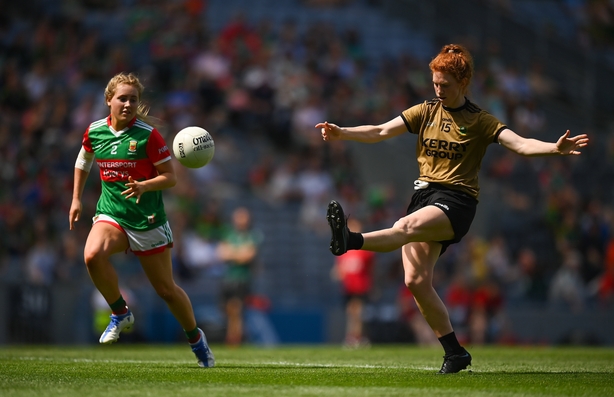 The joint manager says the publicity surrounding Ní Mhuircheartaigh's interview has not distracted the side and he says he hopes the issue can be sorted in the future.
"Look it is well documented now what has happened over the last few weeks, people keep saying to us has it distracted us?
"No not one bit, we have let everyone else do all the talking.
"I hope going forward the two county boards can come together and just iron that out and give our girls access to the place they need to train to stay at the top table."
The Kerry side are looking to complete the football double, by emulating their male counterparts this weekend.