Now firmly outside the camp, Colm Boyle could only watch on as a Mayo defence he spent 14 seasons part of was simply ripped to shreds by Kerry in the recent league final.
The Kingdom brushed aside the Connacht men, with David Clifford leading the green and red on something of a merry dance at Croke Park, ably assisted by a cast of Kerry players keen to make a mark with the championship looming.
Jack O'Connor's side raised three green flags, won by 15 and in truth the margin could have been even greater as Mayo were ruthlessly exposed at the back.
In the aftermath, there has been some discussion that perhaps Mayo had upped their training programme with a provincial semi-final against Galway to contend with on Sunday week, but either way, it makes a Connacht title defence, not to mind a shot at Sam Maguire, a tall order.
Speaking at the RTÉ GAA Championship coverage launch, Boyle, who hung up his inter-county boots in November with four All-Stars, six Connacht medals and half a dozen All-Ireland final appearances, said his main concern for Mayo is the number of players in a race to be fit for the championship.
"I was more worried about how the next three weeks would go in preparation for Galway with so many injuries," he said.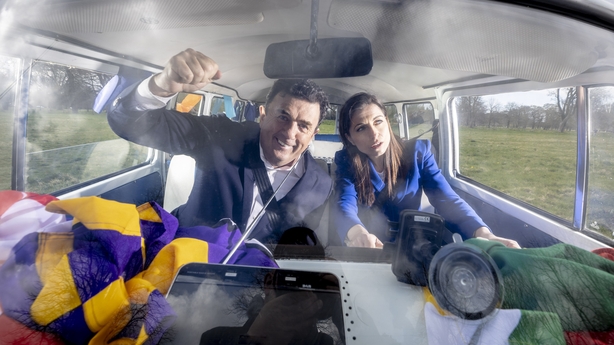 "I think that was my major concern, because the way that Mayo set-up against Kerry and how much they were overran in the middle third, normally we are so strong there. When I sat down and thought about it, and thought about the players that were missing, Oisín Mullin, Paddy Durcan, Diarmuid O'Connor, those three especially – and Jordan Flynn is obviously an injury doubt as well now.
"Kerry really overran Mayo in that middle third and when you get those four/five players back eventually Mayo will be very different around that sector. The injuries are more of a concern for me at the minute. Who is going to be available for Galway and what level of training will they have done up to that?
With Cillian O'Connor only returning from a long-term Achilles tendon injury and Tommy Conroy ruled out for 2022, the burden of scoring responsibility has fallen on Ryan O'Donoghue, though Paddy Durcan and the midfield pairing of Matty Ruane and Jordan Flynn normally chip in with a few scores.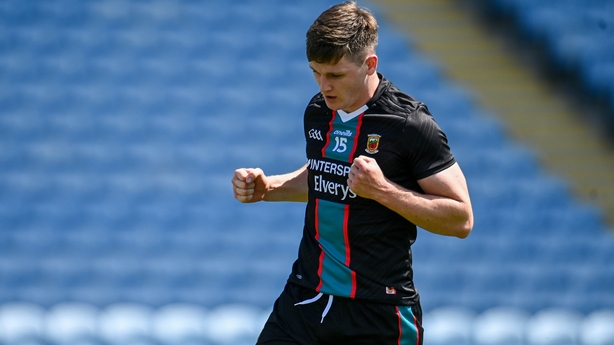 Mayo's weak point in many respects has been an inability to punish teams up front, but Boyle did take two positive from the sobering Kerry defeat.
"James Carr in the first half looked not maybe back to his best but looking a small bit sharper.
"He had a lot of injuries over the last couple of years, he obviously made the breakthrough in 2019 with Galway and has suffered really bad with injuries and has been in and out of the team since.
"He is probably the closest player to Tommy Conroy in that he has a small bit of power and pace. He is very direct, he takes on his man when he wins the ball. He took on Jason Foley a couple of times and kicked two points.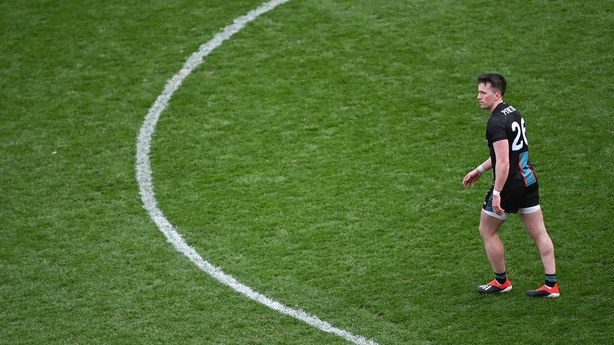 "The second positive was Cillian getting back and getting 20 minutes into the legs after the horrific injury he suffered last May, which is probably one of the worst injuries you can get as a footballer.
"Hopefully the last couple of weeks have gone well for him and another couple of weeks into the legs and 20/25-minute appearance against Galway, coming on in a huge game for Mayo, if he can get that, it would certainly be a huge boost for the Mayo forward line going forward."
Follow Waterford v Tipperary and Cork v Limerick via our live blog on RTÉ.ie/sport and RTÉ News app, watch live on RTÉ 2 and RTÉ Player or listen to national radio commentary on RTÉ Radio 1's Sunday Sport.