There is a great deal of talk nationally about the importance of long-term player development and the role of county academies.
From what I have read from former players like Seanie Buckley and Pa Ranahan, Limerick are working hard to raise standards at underage level in football.
However the positive effects of these talent academies have not been felt fully by Limerick at senior level yet.
So how have the Limerick footballers been so competitive over the last 20 years?
Sport at senior inter-county level is results driven. Public patience with managers, players and County Boards can be very thin. Limerick's football board's shrewd appointments and patience with managers has helped to create a strong football culture that may have gone slightly under the radar.
Since Liam Kearns was appointed in 2001, Limerick have had five managers. They have been there for an average of just over four years each. That is in contrast to the normal life cycle of inter-county GAA managers.
The tenure of managers is becoming shorter all the time, especially for teams in the lower divisions. Limerick's managers have been given time to work with players, build relationships, develop collective understanding and explore systems of play.
There has been challenging days, four of the five managers have experienced relegation. While Billy Lee may not have experienced relegation, he did experience tough league campaigns in 2018 and 2019 where they finished in the bottom three in Division 4.
Yet following poor results or poor league or championship campaigns the management and players have been allowed to regroup, refocus and work hard to improve. There seems to have been a real 'We are either winning or learning' environment.
The football board deserve credit for their selection process. They have been creative in their appointments. Mickey Ned O'Sullivan, Limerick's manager from 2006 to 2010, had prior experience as Kerry manager. The Limerick hotseat was the first inter-county management role for Liam Kearns, Maurice Horan, John Brudair and Billy Lee.
Limerick managers in turn have made influential appointments when selecting coaches for their teams. Huge credit should be given to the coaching influences from the likes of Cian O'Neill, Paudie Kissane and Donie Buckley.
Liam Kearns managed Limerick in the old league system where the Allianz League was made up of Divisions 1A, 1B, 2A and 2B. Liam did a tremendous job. He developed a strong, fit group of players that made Limerick competitive in league and championship.
The strength and physically of John Quane and athletic ability and ball winning of John Galvin epitomised the team. They were unfortunate not to win a Munster title, especially in 2004 when they were beaten after a replay by Kerry.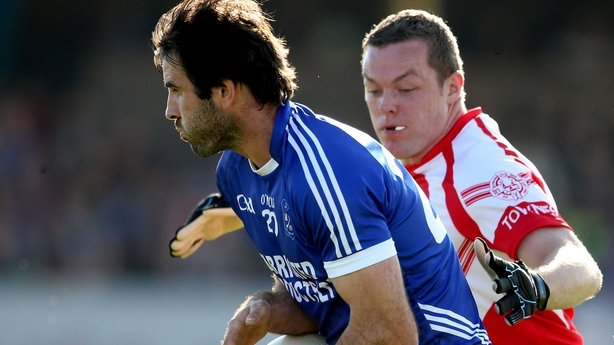 Mickey Ned O'Sullivan inherited a close knit group that were hungry to break the Kerry/Cork hold on the Munster Championship. Mickey Ned's teams played fast open football. They attacked from all over the field.
Guys like Stephen Lavin and Seanie Buckley could match the running power of players from any team in Ireland. Outstanding defenders such as Johnny McCarthy and Stephen Lucey made Limerick hard to score against.
During Mickey Ned's time as manager Limerick did win an Allianz League Division 4 in 2010, but his term as manager was more about near successes in championship. Limerick came within a whisker of winning Munster titles in 2009 and 2010.
When Maurice Horan took over he had a team that still had a lot to offer. They were inconsistent, perhaps due to not having the depth in their squad but on their day they were a threat to anyone.
In 2011 they reached the All-Ireland quarter-finals. Attacking threats from players such as Ian Ryan, Ger Collins, Seamus O'Carroll and Seanie Buckley helped to make Limerick an exciting team to watch. In 2013 they won Allianz League Division 4 again.
John Brudair's time as manager saw many familiar faces slowly leave the panel and loads of new faces appear. In a period of transition they did well to stay in Division 3 for two years.
Billy Lee inherited a group that had been relegated to Division 4. In his first year they just missed out on promotion. It was in 2018 and 2019 that Limerick struggled for any positive results both in league and championship.
A total rebuild was needed.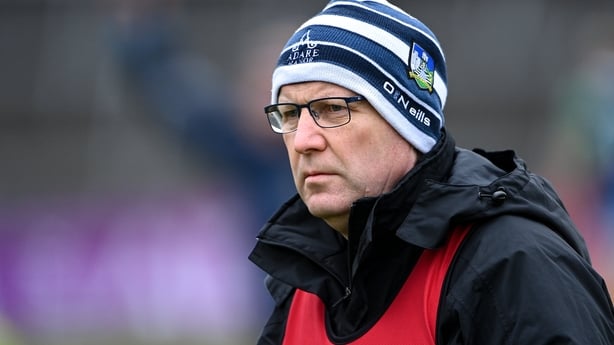 Keeping players in the squad and reassuring new players that they weren't coming onboard a sinking sink would have been the biggest challenges for Billy. However, history repeated itself. Regardless of results Billy believed in the group and the football board believed in him and he stayed on. Most importantly players committed.
New players were recruited from clubs all over the county, team play and tactics were refined, huge fitness levels were achieved and above all there was a collective commitment to stay together and improve. With a new team Limerick were promoted in 2020, just missed out on promotion in 2021 to Offaly and have again been promoted in 2022.
Second from bottom of the league in 2019, next year they will be playing Dublin, Derry, Meath, Cork, Clare, Louth and Kildare. What a turnaround. Patience and belief paid of.
Limerick's strong tradition in rugby and hurling remains but rest assured due to the hard work of a loyal community of people, Limerick football is in a healthy place.
We need your consent to load this rte-player contentWe use rte-player to manage extra content that can set cookies on your device and collect data about your activity. Please review their details and accept them to load the content.Manage Preferences