Top of Division 3 and on course for a pivotal promotion after two games, the Limerick footballers are enjoying the unlikely situation of being the in-form senior team in the county.
While the hurlers endured an opening day defeat, Billy Lee's footballers made it two from two with a big win in Antrim.
Former Limerick defender Pa Ranahan says a huge focus on physical conditioning has helped the current team make a fine start to the 2022 season.
Ranahan feels those areas are the biggest factors in a county like his - where hurling is primarily the main focus - sustaining its development.
And whilst welcoming the principle of the Tailteann Cup, he says offering a backdoor into the same year's Sam Magure series would be a massive carrot for all teams in the bottom two tiers.
Limerick currently top Division 3, having beaten Longford and Antrim in successive weeks.
Ranahan was one of the county's stalwarts for almost a decade – and he reckons the emphasis on conditioning and athleticism has allowed the Limerick team to express themselves fully this season.
He made his championship debut under Mickey Ned O'Sullivan against Cork in 2007 and his inter-county career ended against the same opposition in the 2016 qualifiers.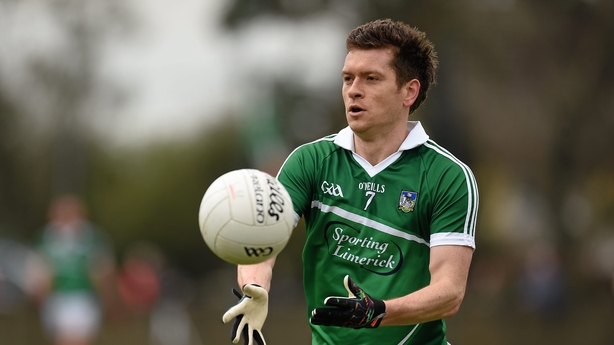 The Ballysteen man has been part of the county's underage academies since then. He travelled to watch the team play Antrim at the weekend and says not enough credit is being given to managers at that level.
"This is year seven of our underage academies that were started by Paul Kinnerk, but very few have come through that system yet because they would still be too young. But hopefully they will come through in the next year or two.
"And that is crucial because Billy Lee has already mentioned the gap that lads have to make up when they come into the Limerick camp.
It's not an overnight thing. The lads are physically and athletically ready
"This is year number six for Billy, and I would say he could easily have pulled the plug a few times in the early years but the fact that he's stayed around, and the bulk of the current team are in their mid-20s.
"That's where this is coming from now. It's not an overnight thing. The lads are physically and athletically ready."
This season Limerick have struck early in games and like to spray the ball around and use space, width and runners from deep.
Even though they lost three key players from 2021, and indeed four players through injury from the Longford game, they outscored their opponents 2-07 to 0-04 from open play last weekend against an Antrim team that had 13 scores in their opening wing.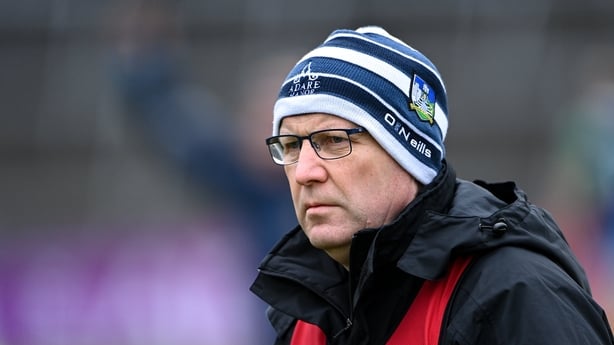 Ranahan says that not enough recognition is given to managers like Lee.
"No, they don't get enough credit. Very few would know the amount of work needed to actually compete at this level and when they do win games there is only a cursory comment here and there. If they lose, it's a moral victory and they went out fighting.
"The margins are fine too. As strong as this Limerick team is, promotion will still be hard. One year we were relegated from the league on six points, whilst Tipp were promoted on eight points. For the team that is promoted everything is being done right but for the team just two points behind the wheels have come off entirely – that's the outside narrative."
The county's footballers, like Tipperary and others, will always play second best to generations of young talent who will look to prioritise hurling.
The 2020 hurler of the year Gearoid Hegarty has previously said he wouldn't have reached those heights without developing his body and talents with the Limerick footballers.
But those comments have had no real knock-on effect in terms of tempting dual players to give football first preference.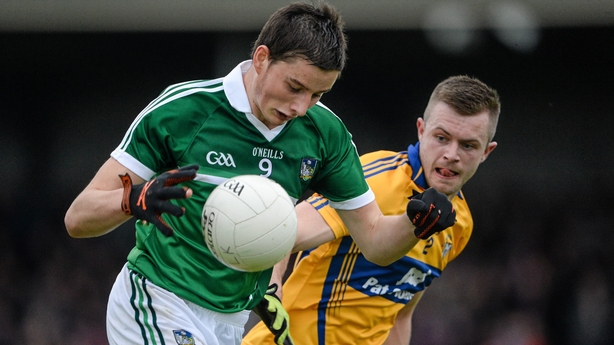 "Hurling is so strong here that it's always going to be a challenge. Gearoid's comments were fantastic from a football point of view, and it was lovely to hear them, but I don't think they hit home with the hurling fraternity at all.
"Himself and Will O'Donoghue were on a Limerick under-20 football team that ran Cork close six or seven years ago and they are driving forces on the hurling team now so you couldn't say playing football affected their careers.
"But right now, there is a sense that you need to be playing hurling from an early age. Whereas my own opinion would be play as much as you can in any sport until it is not possible."
Ranahan looks across the border at Clare and says Limerick can aspire to be doing what Colm Collins' side do.
"That's aspiration, they have shown what can be achieved and they have been knocking on door of the big boys a long time. We can aim to do that, get into Division 2 and continue development."
If they offered a backdoor into the Sam Maguire that same year, I think it would be huge
He also feels the Tailteann Cup is a competition worth winning, with one significant tweak.
"When I was playing, I was adamant that we would not have the same interest and effort for a second-tier cup. But things have moved on so much in the game that you could go through life without any chance to win a trophy outside of the league.
"If they offered a backdoor into the Sam Maguire that same year, I think it would be huge and would work even better. It would be a serious carrot and would definitely keep playing groups in counties like ours together for longer."