Orchard ripe for progress?
Given the Covid-impacted regional spread of games for last year's league, this is Armagh's first proper run of games in the top-flight since 2012.
Kieran McGeeney's men begin their campaign in Dublin with a visit of All-Ireland champions Tyrone a week later. Should they need a positive result to end the campaign, a trip to Letterkenny at the end of March could be a significant challenge.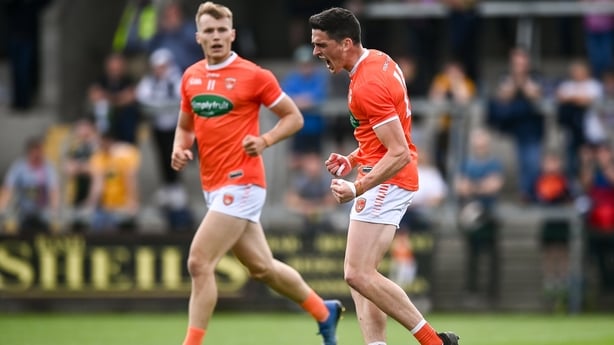 The Orchard County showed glimpses of what they can offer in last year's shortened league format and were downed by Monaghan in a shootout of a provincial semi-final. The O'Neill brothers will be central figures for them, and the middle cluster of games – home ties with Monaghan and Kildare sandwiched by an away game against Mayo at Dr Hyde Park – could prove crucial in what is likely to be a highly competitive Division 1 campaign.
O'Connor seeking Kingdom evolvement
For Kerry's opening league fixture to be set for Newbridge and a return to Kildare for Jack O'Connor merely adds to the interest to the start of the league campaign.
Kerry fans will be hopeful that O'Connor will replicate his first years in charge (2004 and 2009) in his previous two stints and lead the county back to the summit, and this year's league will offer clues as to whether the green and gold can address the areas where they have fallen short under Peter Keane.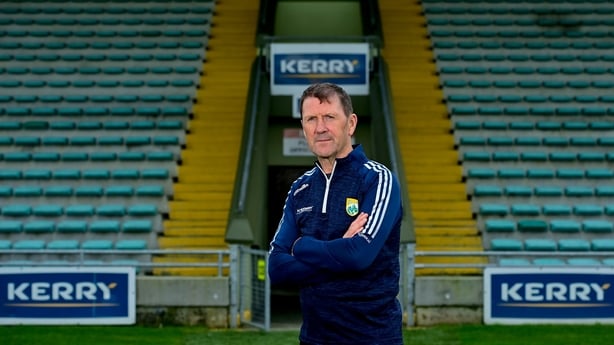 Wins over Limerick, Tipperary and Cork in the McGrath Cup offered the opportunity to introduce fresh faces to the panel, but it's Kerry's defensive shape that will be under the microscope most with the championship looming on the horizon.
Stefan Okunbor's return from AFL is a timely boost and offers options around the middle and at full-back, while Spa's Dan O'Donoghue has been given early season gametime in the Kingdom defence.
The round two hosting of the Dubs will be a standout fixture, but finishing the group stage away to Armagh and at home to rivals and All-Ireland champions Tyrone will shed further light on Kerry's standing.
Dublin hoping for history to repeat itself
Back in 2011, the Kilkenny hurlers had to dust themselves down. Tipperary ended the 'drive for five' and many wondered whether it was the end of the line for Brian Cody's side. Almost inevitably, they roared back to wrestle back Liam MacCarthy. They won it again in 2012.
Dessie Farrell leads his Dublin footballers back into battle with a little bit of the veneer removed after the semi-final defeat to Mayo, but hopeful that the 'class is permanent, form is temporary' mantra will how the Dubs reflect on 2022 when the season comes to a close in July.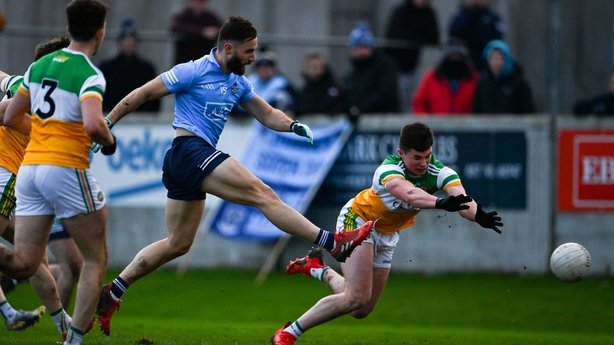 The experienced campaigners were, for the most part, spared O'Byrne Cup duty, but whether anyone new can force their way into league, and championship plans, remains to be seen.
Some of the finest footballers in the land reside in the capital, but is the hunger there to claim back silverware? Will the absence of Jack McCaffrey and Paul Mannion be felt later in the summer?
Firstly, Farrell will want to unearth another midfield option and an addition to his attack in the coming months.
A Galvinising effect in Kildare?
Another Kerry subplot to Kildare's opening league match is the presence of Paul Galvin, the former Footballer of the Year and four-time All-Ireland winner with Kerry, in the home dugout.
Galvin had a short-lived role as Wexford manager in 2020 but departed prior to the championship after moving to Mayo during the first Covid-19 lockdown.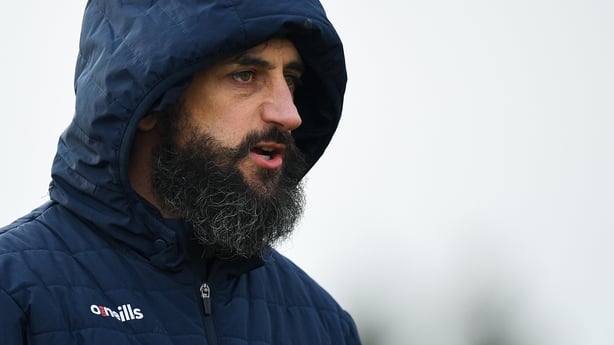 He was linked with a backroom role with Kerry last year, but has now decided to join Glenn Ryan at Kildare, with Johnny Doyle, Dermot Earley, Anthony Rainbow and Brian Lacey already in situ.
His role is expected to focus on the forwards and there is a growing belief that there is enough talent at Ryan's disposal to push Kildare on and challenge for silverware.
How Galvin fares in the project will be a source of great interest and attention throughout 2022.
Sink or swim time for Tribesmen
When Pádraic Joyce took over as Galway manager, eyebrows were raised in some quarters when he insisted anything other than an All-Ireland title would be a failure for his time in charge of the Tribesmen.
The 2020 campaign featured some positive early signs in the league before Mayo pipped them by a point in the provincial decider. Last year a play-off defeat to Monaghan confirmed a drop to Division 2 before a second-half collapse to Mayo in Croke Park scuppered hopes of a Connacht title.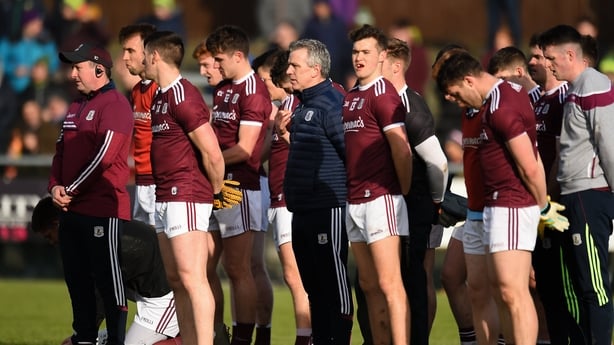 Starting into year three, Joyce will be looking for an early season kick at home to Meath and an immediate return to the top-flight.
A win over Mayo in the FBD League earlier this month was achieved through experience rather than youth with Shane Walsh, Damien Comer, Paul Conroy, Matthew Tierney and Johnny Heaney all featuring.
Ricken eyes Rebel resurgence
Since Cork dropped out of Division One in 2016, there have been far more lows than highs regarding the county footballers. The 2020 championship defeat of Kerry was a significant scalp, but the subsequent defeat to Tipperary seemed to swiftly halt any thoughts of progress and momentum. Last year's 22-point defeat to the Kingdom in the Munster decider another sobering defeat for the Rebels.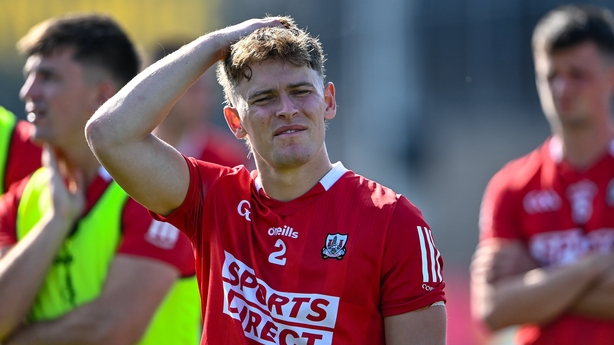 Keith Ricken takes over in the hotseat with provincial and All-Ireland success with the Under-20s under his belt and a reputation as a straight shooter, and ran his eye over 41 players in the McGrath Cup campaign. The likes of Ruairi Deane and Michael Hurley will not be part of the 2022 set-up, while Ricken is hopeful that the experienced Mark Collins will make himself available.
Football expectations on Leeside rarely need to be talked down, but the emergence of a few new faces to inject a spark back into the team will be of greater concern than promotion, with supporters hopeful of covering both bases.
Tailteann Cup focus
For those in Division Two, there has never been a greater need to avoid the drop. For teams competing in the third tier, promotion and the opportunity to compete for Sam Maguire is something to focus the minds.
Only after this year's Tailteann Cup will we know just how much weight the middle tier counties will put into the competition, which in effect an All-Ireland 'B' Championship.
Unless one of the bottom 16 counties reaches a provincial final, they will take their place in the competition which offers silverware and an opportunity to compete for Sam Maguire in 2023 for the winner.
Fresh managerial approach
Of the 16 teams competing in the bottom two tiers of the league, seven will have new men in charge. For London's Michael Maher in particular, it has been a patient wait since late 2019 to get started.
Fermanagh, Laois, Longford and Wicklow are the teams in Division 3 looking for a managerial 'bounce', while in Division 4, the aforementioned Exiles, Leitrim and Waterford will have a fresh set of eyes overseeing matters.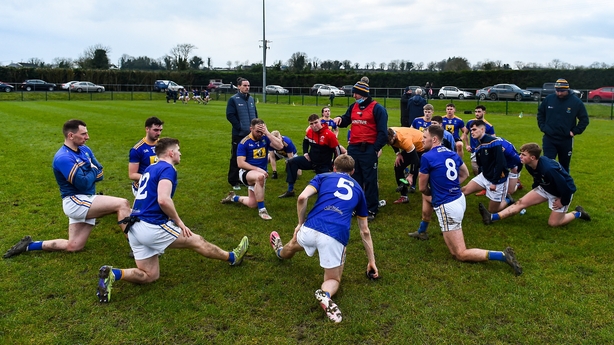 The appointments of Andy Moran (Leitrim) and Tony McEntee (Sligo) in particular should add greater interest to the fortunes of two counties who suffered heavy provincial defeats last year, with the Yeats men hoping to bounce back from seven defeats in seven in their 2019 campaign.
The likes of Enda McGinley (Antrim) and Mickey Harte (Louth) are set for their second seasons in charge, but a first opportunity at a run of games.
Jack Cooney (Westmeath) and Cavan's Mickey Graham were appointed to their respective roles in 2018, while the obvious outlier is Billy Lee in Limerick, with the Treaty boss embarking on his sixth campaign in charge.
Breffni men seeking bounce
After three successive relegations, the only way is up for Cavan footballers. Manager Mickey Graham will be hoping that is the case in a literal sense, and the 2020 Ulster champions will be hotly fancied to emerge from the bottom tier.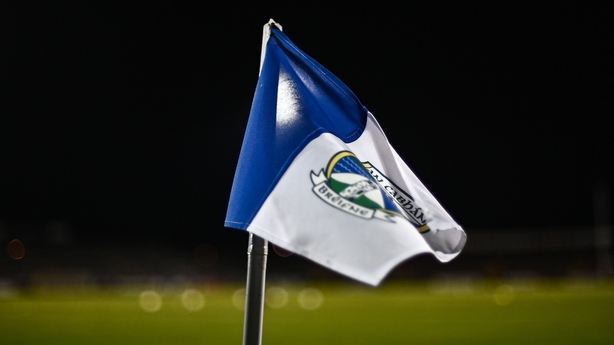 The begin with games against Leitrim, Wexford and Sligo, who between won just one of their seven league games last term.
Division 3 Antrim await in the Ulster championship so results, as much as performances, will be crucial in building confidence ahead of that late-April clash. The Breffni men will only be too well aware that the Tailteann Cup awaits instead of the qualifiers should they fail to reach the provincial decider.
Crowded houses
League crowds may not reach the heights as their championship cousins, but the removal of restrictions at sporting stadia is going to be a novelty even in the the league kicking off in winter.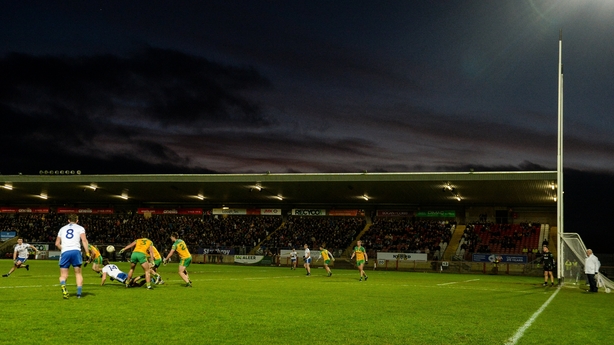 From an empty Croke Park for the 2020 All-Ireland and reduced capacities last year, it was no surprise that early season competitions in both codes saw a swell in numbers last weekend after the turnstiles were fully opened.
We can look forward to some keenly contested derbies and lively night-time fixtures to get us ready for championship fare.