The prize on offer for Derrygonnelly footballers on Sunday is a significant one, where victory in the Ulster final would break new ground for both the club and Fermanagh football.
An opportunity to make history when they take on Kilcoo at the Athletic Grounds is motivation in itself, but for this group of footballers, winning has become something of a habit.
It is a sixth provincial campaign in seven seasons for the Erne men, with some agonising semi-final defeats in the mix. In 2017, they were squeezed out by Cavan Gaels in a replay, where a late goal sunk their hopes. Two years later, Kilcoo ended their journey before claiming a first Ulster title of their own.
Is this their time?
"I think it's important for the club to have the chance to show what Fermanagh football is about and in particular Derrygonnelly and what we can offer," says key attacker Conall Jones.
"We've been in Ulster in six of the last seven years and we've gotten to three semi-finals including the last one there. We've fallen short twice in the semi-final stage.
"It was important for us in the club to take the next step and thankfully this year we've done that and gotten into an Ulster Final.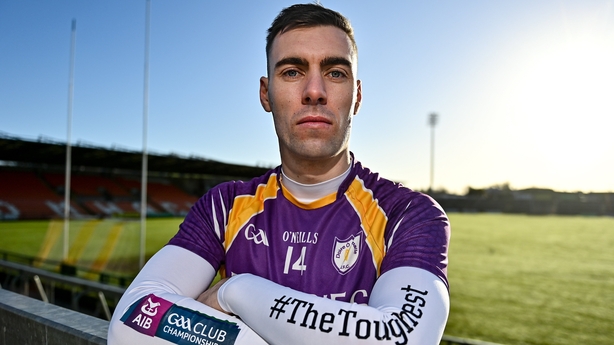 "We have been gaining experience over the years and I think it's important in this competition, experience is very important. If you look at teams that win their county championship for the first time they don't progress too far normally in Ulster."
Kilcoo enter the game as favourites, however, for all their recent success, it is only their third appearance in an Ulster final.
The 2019 defeat is fresh in the memory for Jones, but he is impressed at the way in which the Down men routinely get the job done.
"They have a knack of being able to adapt to different teams, to overcome opposition strengths. They are a very versatile team. A lot of players play in different positions, you could find them anywhere. I think that's one of their main strengths.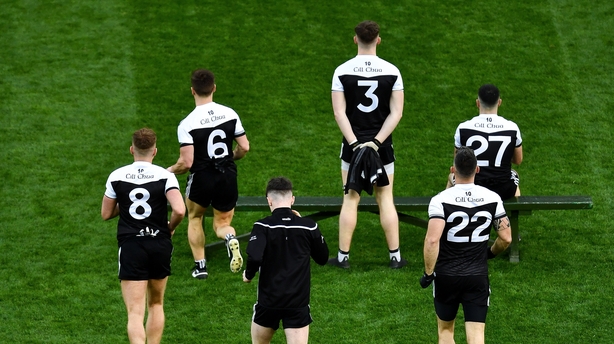 "They are very hard to tie down. Game management and know-how is why they are so successful. They seem to come out the right side of tight games.
"It's not a coincidence they have done that."
Derrygonnelly have seen off the champions of Tyrone (Dromore) and Armagh (Clann Eireann) en route to the decider, albeit in contrasting fashion.
Clann Eireann were blitzed early on with three goals, but the clash with Dromore was a much tighter affair, with Jones sending the tie to extra-time with the last kick of the game, a 45 metre free into the wind.
"With the difficulty of the kick, that was probably the biggest kick I've ever done.
"I just backed myself and maybe didn't realise the consequences, when you look back on it now, you kind of realise, how vital it was that we wouldn't be in the position we're in if it didn't go over. But at the time you're that engrossed in the game, that you maybe don't process all those thoughts, you're just thinking of that single kick."
Whatever happens on Sunday, the locals haven't been found wanting in playing their part.
For Jones and his team-mates, it's about putting the best foot forward and seeing if it is enough to see off the Down champions.
"The last couple of weeks there has been a serious buzz just chatting to people on the street. People are going to games now that maybe haven't been in a couple of years so you get a real connection with everyone."