GAA president Larry McCarthy and Director General Tom Ryan have both expressed a preference for Proposal B - the league-based championship format - ahead of this Saturday's Special Congress.
McCarthy, while not wanting to put undue influence on delegates voting, said change now would be a bold move and would welcome a new structure to the football championship, starting from next season.
Ryan echoed those views when favouring the B proposal over Proposal A - a championship based on eight teams in each province.
Cork, Westmeath, Offaly, Clare, Louth, Kildare, Meath, Tipperary and Wexford are among the counties supporting the motion.
Under Proposal B, there would be a league-based championship with each team playing seven games.
Preliminary All-Ireland qualifiers would feature second and third in Division 2 taking on the winners of Division 3 and 4.
Quarter-finals would be the top four teams from Division 1 against the fifth-placed in Division 1, Division 2 winners and winners of the preliminaries.
Teams that don't qualify for the All-Ireland series from Division 3 and 4 would enter the Tailteann Cup.
Provincial championships would be retained, but as spring competitions.
Whatever proposal is considered at the Croke Park gathering this Saturday will come into effect for the 2022 season, though there is the possibility that some tweaks could be made, even after the Central Council meets on 20 November to consider the fixture programme for next year.
With 183 votes to be cast at the Special Congress, 109 votes are required for either proposal to get the green light for next year.
If delegates opt for no change then the football championship will revert to the pre-2018 format, consisting of provincial games, qualifiers, All-Ireland quarter-finals, and the addition of the Tailteann Cup.
Expanding more on his preference for the B proposal, Larry McCarthy added: "I said at Congress in February that I thought we should be bold in terms of considering this report. That hasn't changed. So I would like to see us being bold in terms of our adoption of this report.
"I would like to see it come in, if we have to tweak it, we will tweak it. I'm not immune to tweaking. If there is something not right with it, if something is not working, we will definitely tweak it.
"The championship will finish at the end of July next year, so we'll have plenty of time in which to do our revision."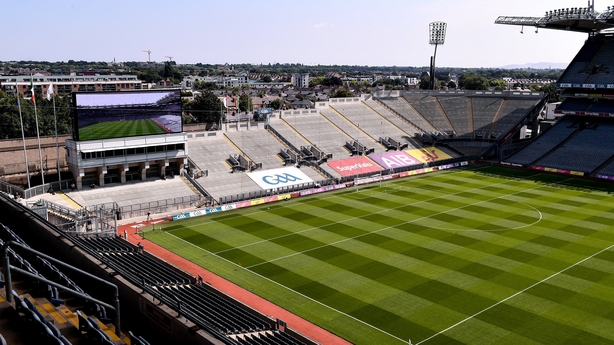 In coming around to his reasoning, Ryan referenced a new strategic plan that the GAA are embarking on over the next five years and based on a survey of members and interested parties he said there is an "appetite for change" with regard to the football championship.
"I would like to see the two motions given every chance, even though I will not go in to the merits or demerits of both," he added.
"If you're looking at what you'd like to see the characteristics of a football championship having, two of the things to my mind would be teams playing at their own level and you have a finite number of games, a definite start and end, and teams that get to the same stage of a competition have played the same number of matches.
"And B does that. So for that reason, I think Motion 19 (B) is the one I'd like to see.
"One of the things we've learned as we're going through it is there isn't a perfect solution that addresses every single requirement of every single person and matches every single perspective. [Motion] 19 is a move in a positive and right direction."
Listen to the RTÉ GAA Podcast at Apple Podcasts, Soundcloud, Spotify, or wherever you get your podcasts.