Tom Parsons has not yet officially started his new role as CEO of the Gaelic Players Association but he's putting his own stamp on the organisation.
Having called time on his inter-county career with Mayo in January, he took just a few months away from the game before being named as the next CEO of the GPA in May.
Parsons doesn't officially take their reins of the GPA until 12 July but has been involved as a volunteer with the organisation for years and speaks with an almost evangelical like passion when talking about the association and what he hopes to achieve with them.
The former Mayo midfielder credits the GPA with helping him throughout his career and now that his playing days are behind him, he feels a duty to give back - starting with an official charity partnership with Cliona's Foundation, to raise funds to assist families across Ireland caring for a seriously sick child.
"I've lived and breathed all the highs and lows, the good the bad and the ugly as a player and the GPA has been there every step of the way," Parsons said at an event to mark the partnership with Cliona's Foundation.
"My time as an inter-county footballer had certainly come to a close and it's probably a natural progression once you hit that age of 33. I have a young boy of 18-months and travelling up and down from Dublin, it was definitely just time to hang up the boots, but with no regrets.
"This has come at a time when I can give [the GPA] my absolute full commitment and that's what it takes. You live and breathe this role because you're representing 4,000 really incredible people in our Gaelic family who give so much to the sport.
"Our male and female player give in excess of 30 hours a week so it deserves leadership that will absolutely give it everything and that's my commitment, to go 100% into this role and continue on the great work that's been done by the leaders of the past."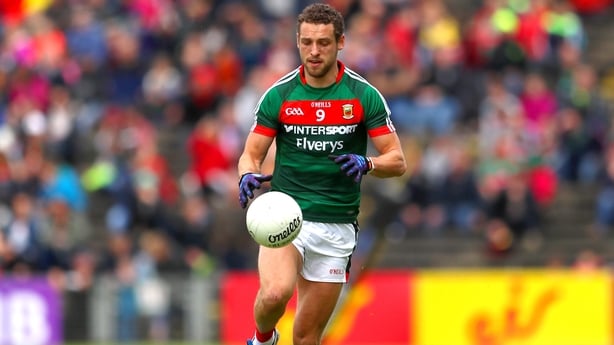 Parsons feels that he owes a great debt to the GPA who helped him through some of his toughest days as a player.
Having been involved with the organisation since 2017, he was able to call on their full support when he suffered a catastrophic knee injury that necessitated three surgeries, but he also credits the GPA with helping to keep him in the game nearly a decade before that and to develop not just as a player but as a person.
"When I really needed the association was probably when I was 22. I had experienced three or four years playing with Mayo, I think I recall playing 36 months in a row balancing inter-county senior football, being captain of the Under-21s, playing international rules and playing Sigerson Cup.
"I picked up a chronic groin injury, my performances dipped and I was deselected from the Mayo team at 22. I went from having five or six teams in Gaelic football down to being associated with my club, who were relegated to intermediate.
"My whole self-identity and self-esteem was really on the floor, my self-esteem and self-identity was built around being an inter-county footballer. That was when the GPA stepped in.
"I wasn't a high-profile player, I wasn't actually even involved with Mayo but they stepped in and helped to develop me as a player and help to find my own self-development and my own career and that's why I'm really passionate about their work.
"I've seen first hand how the game can consume your mind and you're whole self-identity is in being this inter-county player and our male and female players feel that.
"In one way it's a huge buzz to be playing inter-county football and there are huge highs and it's huge opportunity but in another, the fundamentals of thriving in life are challenge because you don't have the time to invest in other things outside of sport.
"The challenge here is that every player who leaves the game, whether it's through retirement, through injury or through deselection, that they have value in themselves as people who are thriving off the pitch and have that balance.
"My whole mental, physical and emotional well being has been positively impacted by the GPA. I put my hand up to be in this position because I want other players to experience that an players deserve that."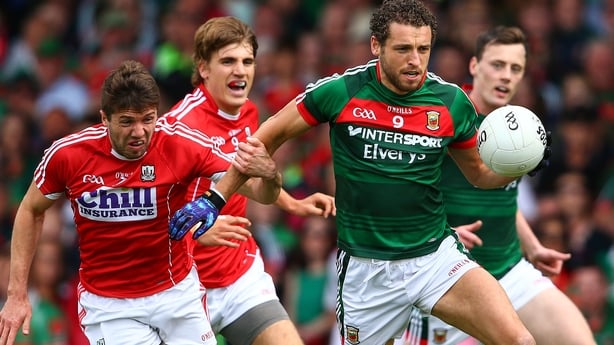 Parson's own decision to end his inter-county career was perhaps made easier by what felt like appropriate timing. He announced the end of his Mayo playing days in January, joining a host of his team-mates who all decided that the time was right.
Keith Higgins, Chris Barrett, Seamie O'Shea, Donal Vaughan, and David Clarke all stepped down at the same time, marking the end of an era for the county, but Parsons remains optimistic about Mayo's future and has high hopes for the players coming through.
"Maybe it's a little easier when your battle-hardened midfield partner retires with you and some of your close friends retire," he said.
"I've always felt for Andy Moran, he retired that year and as he said himself, it was a lonely 12 months until a few more of us retired. When you're in the game you really focus and you certainly don't want to be a distraction.
"It's really encouraging and I saw it last year, the young talent developing and the level of skill in some of the young footballers in Mayo.
"I think Mayo and going to do well but they haven't really been tested, having been in Division 2 this year and Sligo being a Division 4 team on their own journey as well."
For now Parsons has turned his full focus to the GPA and in helping those within the GAA community and outside of it.
"Our members care deeply about using their influence for the greater good and showing leadership within their communities," he said.
"Players are role models and often seen as heroes for children in their communities, so a charity like Cliona's Foundation that supports the most vulnerable families and children across Ireland seems like a perfect fit. Personally, I am delighted to help announce this partnership as my first official function as GPA CEO."
Follow all the championship matches this weekend with our live blogs on RTÉ.ie/sport and the RTÉ News app.
Watch Roscommon v Galway and Tipperary v Clare live on RTÉ2 (from 12.45pm Sunday) and see highlights of all the weekend's action on The Sunday Game at 9.30pm on RTÉ2.
Listen to live and exclusive national radio commentaries on RTÉ Radio 1's Saturday and Sunday Sport.