The news, when it came back in December, was a little left field.
Kieran Donaghy, the iconic Kerry forward with a bagful of medals and personal accolades, was joining the Armagh backroom staff.
What would he bring to the coaching role? How could the move work logistically? What motivated the four-time All-Ireland winner to join a team that has gone 13 years without a provincial title? How would he work with Kieran McGeeney?
These were among the pressing concerns. With a condensed league campaign and Covid restrictions impacting pitch time in the past six months, the questions are being slowly answered.
In a highly competitive Division 1 North, they eased past Monaghan before succumbing to a second-half scoring blitz from Tyrone in a six-point defeat.
Against Donegal they coughed up a lead as Declan Bonner's men rallied to snatch a point, sending them to a relegation play-off rather than a semi-final.
There they were far too strong for Roscommon and momentum appears to be with McGeeney's side as they prepare to take on Antrim at the Athletic Grounds today.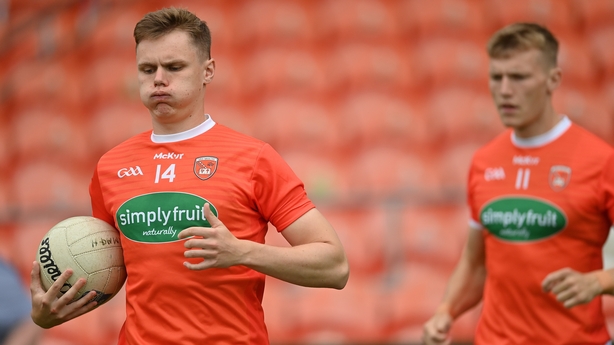 Up front in particular the signs are promising. The O'Neill brothers, Rian around the '40 and Oisin closer to goal, sparkled throughout, Stefan Campbell is in a rich vein of form while Rory Grugan consistently keeps the umpires busy.
There may have been more than simply mind games when Antrim manager Enda McGinley suggested that their championship opponents possess the best forwards in Ulster.
Not that Donaghy, whose primary focus is working with the Orchard attack, is taking any potential bait.
Our group have a lot to work on and to give them credit, they are putting a huge amount of time into it
"We have high quality forwards but I wouldn't like to be saying that our forwards are better than the other teams'," he told RTÉ Sport.
"Our group have a lot to work on and to give them credit, they are putting a huge amount of time into it and we will continue to work hard."
It is Donaghy's second coaching role since hanging up his Kerry boots in 2018 having previously taken charge of Tralee IT in the Sigerson Cup. Club retirement has been pushed out for another season even if work commitments are impacting his playing involvement with Austin Stacks.
The step-up to inter-county is a significant one, but the CV makes for fine reading. What is also going for him is that the sports nut is, to borrow the hackneyed phrase, a student of the game. It is something that can be easily overlooked according to former Kingdom team-mate and one-time manager Éamonn Fitzmaurice.
What struck the 2014 All-Ireland winning manager during his time in charge of the county team was Donaghy's investment in video analysis, input to tactical set-ups and a genuine desire to voice his opinions on gameplans. The move into coaching was almost inevitable.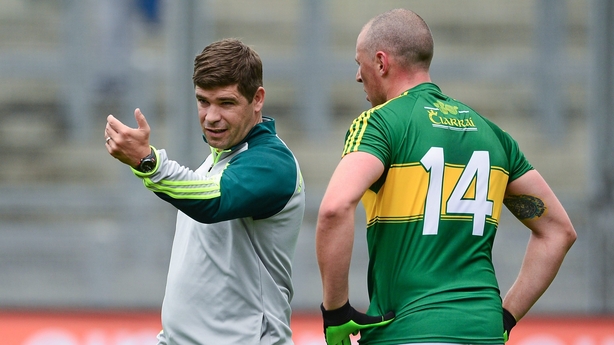 "Kieran has fantastic football intellect," he told the RTÉ GAA podcast earlier this week. "Maybe that's underestimated because he is so gregarious and outgoing.
"It's fantastic for him to be exposed to a completely different football culture. It's good for him, but I'm sure it's good for Armagh."
In outlining his reasons for recruiting Donaghy to complement Ciaran McKeever and Ciaran McKinney in his backroom team, McGeeney said it was in an effort to "bring a different perspective" to the attacking unit. After years in the doldrums, they are beginning to knock at the door. The next phase is crucial.
In 2019, McGeeney's fifth year in charge, Armagh finally got a provincial win under their belts after overcoming Down after extra-time. Last year, after securing promotion to Division 1 and beginning an Ulster campaign with a win over Derry, something of a tame exit to a flying Donegal followed.
The potential is there for all to see, but can it be unlocked and harnessed for a significant run in the championship?
The setbacks along the McGeeney journey thus far could prove to be the building block they need. From what Donaghy has witnessed to date, the mentality is even better than what he encountered during his trophy-laden career with Kerry.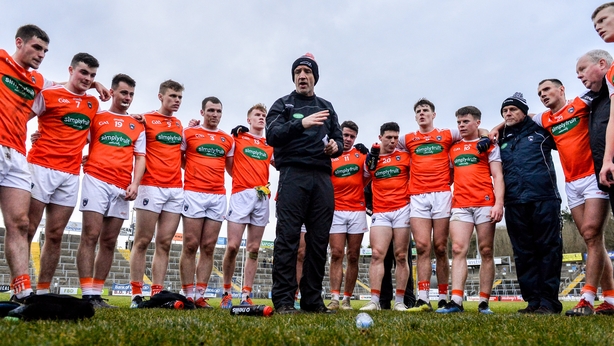 "The mentality is probably better because of the culture that Kieran [McGeeney] has developed over the last six years.
"It has been a huge learning curve for me to see how much work Kieran has done over the last number of years, it is starting to hit home with the players and they are really driving it on.
"It is a player-led culture. Whereas in Kerry what has gone before will carry a certain amount of weight, these players are really trying to forge their own story and their own history.
"They've climbed through the divisions and managed to stay up in a very tight group this year."
Donaghy has had little time to draw breath in 2021. The father-of-two has again resisted the temptation to bring the curtain down on a playing career with Austin Stacks, while he will continue his punditry role with Sky Sports throughout the championship.
The day job is busier than ever, clocking up the miles as a sales manager with PST Sport Management, a company that specialises in AstroTurf pitches.
"I work in Dublin on a Thursday and Friday and training Thursday and Saturday so it's not too bad," he says of juggling the long-distance commute to training.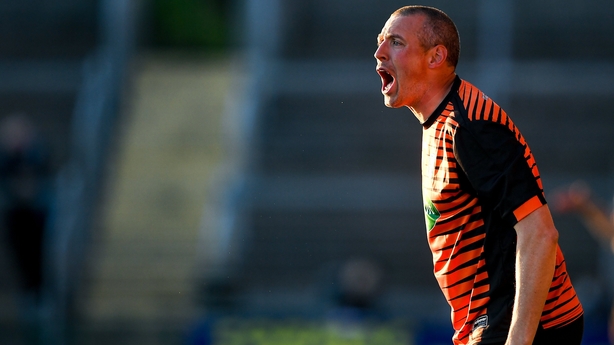 A relation in Kildare helps take the pressure off the journeys, but the man known throughout GAA circles as 'Star' is all ready for his first close-hand experience of Ulster football.
It is more than a dozen years since Armagh were last the high kings of Ulster, with four different winners in the last six years.
"For most of my career it was really just about Kerry and Cork and Cork were the second best team in Ireland in the early years so we always knew that was the game we had to peak for, whereas in Ulster it's hard to think that way.
"Every game has to be taken on its merits and you could lose any game."
The road back to Ulster challengers has been a long one for Armagh after the heady days in the early part of the century and their feisty rivalry with Tyrone.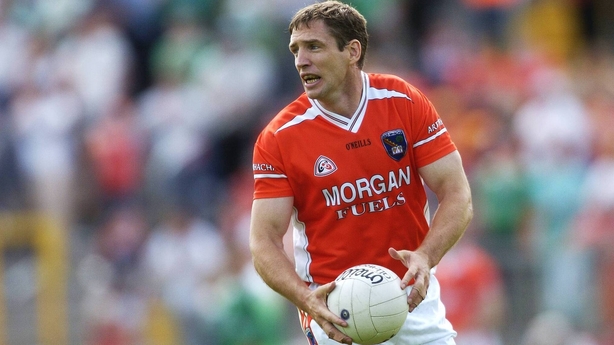 A county that boasts 14 Ulster titles in its history, McGeeney captained the side to half a dozen of those victories. Their last success in 2008 came a year after 'Geezer' hung up his boots, but having taken the team from Division 3 to the top tier, and a side armed with the personnel to ruffle feathers, expectations are being raised.
Rightly or wrongly, perceptions around Donaghy's coaching credentials will revolve around Armagh's immediate results, but it could well be the stepping stone to bigger things for the Tralee man.
Will Kerry in the not-too-distant future be led by the northern Star?
"Absolutely," says Fitzmaurice, who spent six seasons in the hotseat.
"He has the attributes and the personality. I could definitely see him in that role in the future."
We need your consent to load this YouTube contentWe use YouTube to manage extra content that can set cookies on your device and collect data about your activity. Please review their details and accept them to load the content.Manage Preferences
Listen to the RTÉ GAA Podcast at Apple Podcasts, Soundcloud, Spotify, or wherever you get your podcasts.