Dublin produced their most complete performance of the Jim Gavin era as they moved within one win of GAA immortality.
Having stuttered and struggled in the first half of their All-Ireland semi-final against Mayo, they moved quickly and smoothly through the gears after the break.
They went from two points down, their first half-time deficit since trailing Mayo in the 2017 All-Ireland final, to ten points up within 12 minutes thanks to an unanswered 2-06 including two goals from Con O'Callaghan.
It was a display of devastating power, accuracy, conviction and aggression.
Mayo were the first team to go to-to-toe with the Dubs since that '17 final; the Boys in Blue had cruised past everyone in championship football since.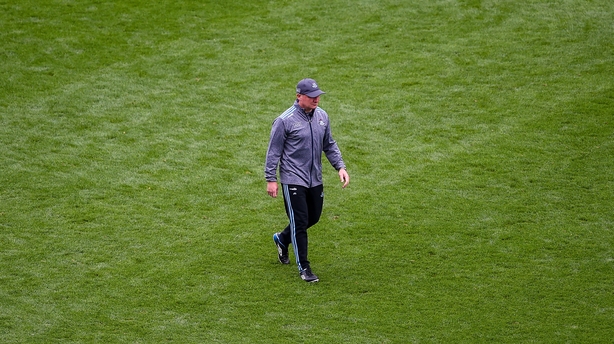 Pretty much everything went right for them In the first half thanks to meticulous planning and near-perfect execution. Yet there was always a sense that they'd need an awful lot to go right for them to keep it up.
They certainly needed the first goal and when they didn't get it Dublin went for the kill.
They threw up a blue wall against Mayo's kick-outs and turned over keeper Rob Hennelly time and again, though it would be unfair to lay all of the blame for this at his door. There were warning lights flashing all over the dashboard.
Brian Fenton, a player who has never lost a championship match playing senior for Dublin, was brilliant in midfield and up front Paul Mannion and O'Callaghan were exceptional, clipping 2-05 between them from play.
O'Callaghan got the two goals that broke this game open and Mannion added three brilliant points after the break to the two that he got in the first half when Dublin really had to earn every inch they could get from Mayo.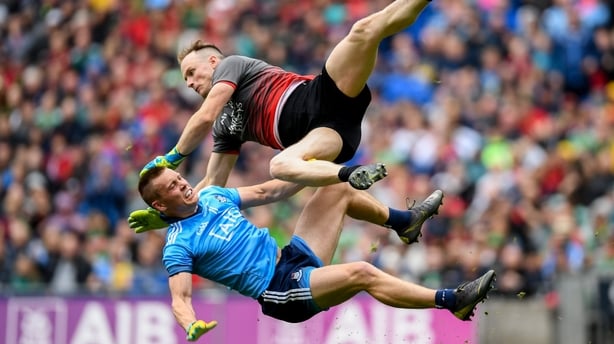 Gavin took over this Dublin team ahead of the 2013 season, a team that won the 2011 All-Ireland title and lost the semi-final as they defended it 12 months later under Pat Gilroy.
Sam Maguire was recaptured at the first attempt and the only blot on his championship copybook came in '14 when they lost to Donegal at the semi-final stage. They've won every single summer match since then bar two draws with Mayo, a semi in '15 and the '16 final.
They've fallen over the line once or twice, pulled away from teams in the end and blown others apart. But they haven't performed so well against a top flight side in the past seven seasons under their current manager as they did on Saturday.
It might have been a third quarter blitz following a hesitant first half, but it showed all that is good about the team.
Gavin can be hard to listen to after matches as he bats questions away, though when he says this group is player-led it's clear that he means it. On the field they have thought their way around every problem that has been presented to them.
The panel are content to write off Kerry and Tyrone - 'I don't see any hope for anybody... Everybody is playing for second place, that's the reality' pic.twitter.com/sU67a7zQZR

— The Sunday Game (@TheSundayGame) August 10, 2019
Mayo's intensity was causing them problems so they played like an angry team in that decisive third quarter. Every dial was turned up and the wall of noise the produced drowned out their opponents.
They're only one win away from something never before achieved in the GAA - a five-in-a-row of senior All-Irelands. There's no sign of the pressure getting to them. In their toughest set of exams to date they got top marks; straight A students.
Ciaran Kilkenny was held scoreless, Jack McCaffrey had his trot stopped in a way that has never happened before thanks to a brilliant marking job by Patrick Durcan, Dean Rock didn't score from play.
These things all happened on the one day and they still beat the Division 1 champions by double digits, conceding just three scores in the second half.
This team is ready for history.