A frustrated Lenny Harbinson has hit out at the on-going delays over the redevelopment of Casement Park, labeling the stalled project as a 'absolute disgrace'.
The Antrim football manager saw his side play their 'home' Ulster Championship quarter-final against Tyrone at the neutral Athletic Grounds in Armagh at the weekend.
Planning permission for the redevelopment was initially granted in 2013 and after a 2014 high court case forced changes to the project, fresh plans for a  smaller 34,500 capacity ground were submitted in 2017.
The political stalemate within the Northern Ireland Executive has seen movement on the stadium slow to a crawl with the current plans now in danger if permission isn't granted by a 23 August deadline.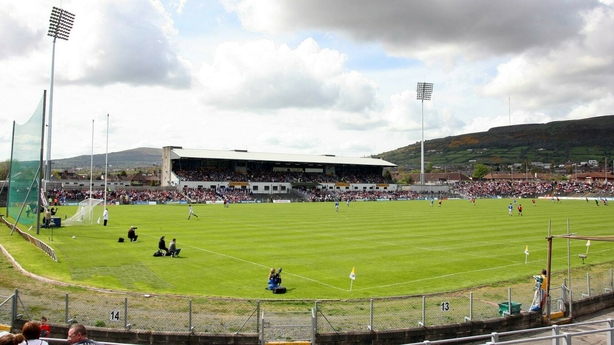 Speaking to the Irish Independent, Harbinson revealed that his side met at Casement Park before travelling to Armagh for their clash with Tyrone at the weekend.
While Tyrone proved to be too strong for Armagh on the day, their manager believes that their nomadic existence in hurting their chances.
"We met at Casement," he said. "We went in to see the Casement Social Club. Casement has been very good to Antrim down through the years, and continues to be very good and supportive of Bob Murray and the committee there. So we were delighted to get in there.
"But it's an absolute disgrace that since 2012 - when Casement closed down - we haven't had a home pitch.
"Yes, it's been well documented, it's gone back and forth through the courts, but it's gone on for far too long."