Brian Kerr has no hesitation when asked which country he fancies to win Euro 2020, which kicks off this evening in Rome with Turkey v Italy (Live on RTÉ2).
"France are the obvious favourites I would have said, from the form they have shown," he tells RTÉ Sport.
"The (injury) issue around Benzema may distort them a little bit but I still think they're the best balanced squad, in the options they have everywhere on the pitch.
"Though if Hugo Lloris is in the form he showed for Spurs at times, they could have a problem there.
"You would have to think the winners are going to come from one of France, Belgium, Spain, England, Portugal, Germany.
"But there weren't many saying Greece could win it when they did (2004) or Denmark in 92."
Karim Benzema is back after almost six years out of the squad due to being implicated in a blackmail scandal involving his former international team-mate Mathieu Valbuena, over which he faces a trial in October.
Kerr thinks that most of the World Cup holders' squad will welcome adding such a dangerous striker to their ranks, perhaps with the exception of Olivier Giroud, who has already vented his frustration at Kylian Mbappe this week.
"The only players that would have been upset by Benzema coming back would be the other centre-forwards, like Giroud," says the ex-Ireland boss
"The rest would be thinking 'He's been in brilliant form for Real Madrid.' He carried them for a lot of the season."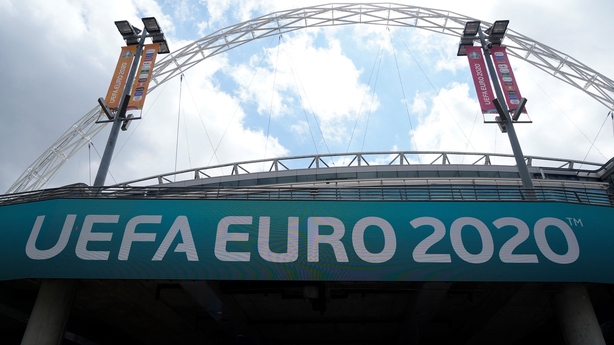 Wembley will host the semi-finals and final of the cross-continental tournament and England could play every match except a quarter-final in London if they top Group D, which also features Croatia, Scotland and Czech Republic.
Though he rates their attacking talent, Kerr is wary of the hype over football 'coming home' and doubts the prospects of Gareth Southgate's side ending a 55-year wait for an international title.
"Because we're so over-exposed to English football, and the Premier League, we probably have an over-evaluation of how good they are," suggests Kerr.
"We hear all the propaganda from the English side about how good they think they are, though that has been reined in a bit.
"Defensively, are they that reliable? Without Harry Maguire in the early stages, suddenly they have big problems at centre-half. John Stones got himself back into the Man City team this year but he made a couple of errors in the Champions League final and there will be no (Ruben) Dias playing for England.
"Is it going to be Tyrone Mings or Conor Coady? You're not looking at them thinking they're really solid. Kyle Walker always has the potential for a stupid penalty or a mad tackle.
"Jordan Henderson doesn't look like he's going to be fit to play in the first couple of games, he might come on as a sub, so they don't have anyone other than Declan Rice for a holding position in midfield that they can really rely on to control the tempo of the game.
"The goalkeepers, Jordan Pickford, there is always a question mark about him.
"They could do very well. They have got loads of good attacking players but there are certainly doubts about them defensively."
Watch every game of Euro 2020 live and watch nightly highlights on RTÉ2 or RTÉ Player | 11 June to 11 July