With Gareth Bale and Cristiano Ronaldo set to lock horns as Wales and Portugal battle for a place in the Euro 2016 final, Eamon Dunphy says he would choose the Welsh star over the three-time Ballon d'Or winner.
The two countries clash in Lyon on Wednesday for the right to play either hosts France or world champions Germany and Chris Coleman's side are looking to continue their fairytale journey.
Victory over Belgium leaves them on the brink of reaching an improbable final, though they will be hampered by the suspensions to Aaron Ramsey and Ben Davies.
Portugal, yet to win a game in 90 minutes at the tournament, are at the penultimate stage for the fifth time in seven European Championships and captain Ronaldo is yet again carrying the burden of responsibility.
The sub-plot of course is the intriguing battle between the Real Madrid galacticos.
Bale needs just one strike to join French striker Antoine Griezmann at the top of the scoring charts on four goals, while Ronaldo has cut a forlorn character at times.
His two goals against Hungary were crucial in ensuring progression to the knock-out stages, but his missed penalty against Austria perhaps symptomatic of a campaign where his individual brilliance has been at the sky-high limits we have come to expect of the former Manchester United player.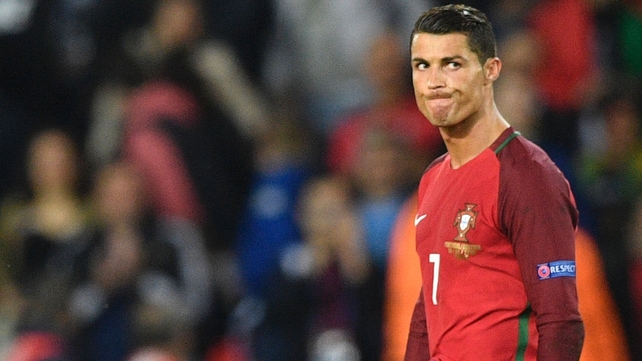 Dunphy was asked on 2fm's Game On programme which of the two players he would have in his team if it came to a straight choice and the RTÉ pundit says on current form he would be inclined to go for the world's most expensive footballer.
"At the moment, Ronaldo looks extremely tired. I'd have Gareth Bale," he responded
"If both were at the very best, Ronaldo is unparalleled as a goal scorer, but he's not really a team player. I don't think Chris Coleman and the Wales team would swap.
"He's [Bale] clearly a terrific lad on the training ground and with the other lads. I think you'd have Gareth Bale and you'd admire him more as a person."
Dunphy agrees that fans have not seen the best of the Portuguese star but that is down to his physical condition.
"[Against Poland] the other night, I think he was doing his best for the team, but being on the end of the movements for Real Madrid, where Modric, Benzema and Bale are setting things up for you are finishing off however brilliantly, it's quite another matter if you are playing for Portugal with average players.
"I think Ronaldo is really jaded and for the first time I think he may have an injury at the end of the season. In the Champions League final he wasn't scintillating.
"He's such an athlete and depends so much on his athleticism...take that away and you have taken a lot of him away.
"I wouldn't say Wales will be afraid of him except for his power in the air."
Meanwhile, as the fallout continues into England's limp display against Iceland that saw Roy Hodgson's side exit the tournament at the last-16 stage, Dunphy told listeners that political interference is what is holding the country back at international football.
Hodgson and his management team resigned in the wake of another bitterly disappointing exit as the FA now begins to look for the man to lead England to the 2018 World Cup in Russia and beyond.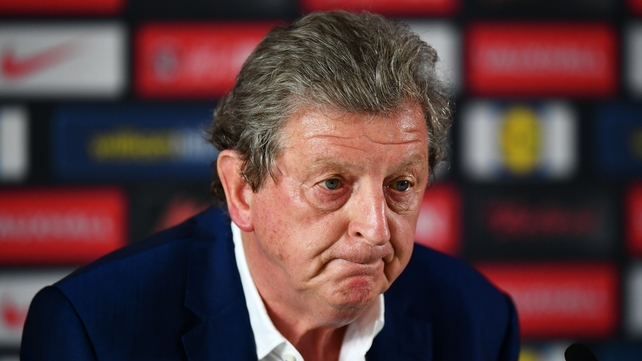 Dunphy says a structural change is required is England are to change their fortunes at major tournaments.
"They just need to get real about their players and they need a team ethic. They think all their players are stars," he told listeners.
"I knew when they played their first game that they were useless...as a team they didn't have any balance.
"The England manager is under so much pressure that what he does is he picks a team that won't offend the media.
"He picks media players that there is a consensus around. He picks a team that won't get him sacked and that's different to picking a team to win a match.
"That's why the great coaches are defiant by their nature, but England will never appoint a 'defiant by nature' manager."