Former German international Dietmar Hamann has said England's 2-1 defeat to Iceland at Euro 2016 shows the Premier League is a fraud.
Speaking on RTÉ following the final whistle in Nice, Hamann said that English people believe the hype about the league.
He said Richard Scudamore, chairman of the Premier League, has "sold a Skoda for a Lamborghini for the last 15 years".
Hamann added: "The English Premier League is average. If you look at Spain, Germany, if you look at the standard of football, the quality of football, it's in a different league to the Premier League."
While he said it wasn't their fault that clubs chose to pay them high wages, the English players "should light a candle every time they go to bed.
"If they were Icelandic, Portuguese, Dutch or German they would to earn a quarter of the money they are on now. It's not their fault that the clubs pay them that money but its over-inflated.
"The Premier League is a fraud."
He later added that "they pay world class wages for above average players and I think was a culmination today."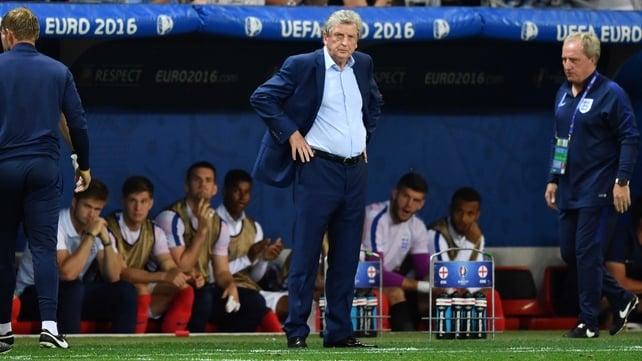 Hamann also said that manager Roy Hodgson, who subsequently stepped down from his position, would be the one who comes in for the bulk of the criticism in the wake of the defeat.
However, he pointed to the limitations within the English squad compared to public expectations.
"If you look at that England side it is an average team. How many of these players would be on the radar of one of the top clubs in Europe? I can make a case for Sturridge, that's it."
English teams have largely failed to make an impact in an increasingly Spanish-dominated Champions League in recent years, a competition Hamann won with Liverpool in 2005.
"They pay world class wages for above average players"
"In the Champions League the English teams have been struggling for a number of years now.
"There were times ten years ago where we had three teams in the semi-final.
"Now when they come up against the top teams they can't stand their ground because the best players play with Bayern Munich, they play in Madrid, Barcelona – they don't come to the Premier League."
Ultimately, Hamann said the result expressed the limitations of the English side.
"I don't want to say the English players weren't interested, I think they were, I think this is just as good as they are.
"They beat Wales in the last ten minutes, they couldn't beat Russia, a team in disarray, and they couldn't beat Slovakia. We seen yesterday what Germany did to Slovakia.
"I don't think we should be too surprised because if you go through that team can you see anyone who'd play for Real Madrid, Barcelona, Bayern Munich in the next five years?"
Answering his one question, he added: "Stones, Barkley maybe? Apart from that its just bang average."