Wales manager Chris Coleman believes all the pressure is on Belgium in their Euro 2016 quarter-final clash.
The two nations will meet in Lille on Friday night, just a few miles from the Belgian border, and Wales supporters are expected to be heavily outnumbered in northern France.
But Coleman thinks that will bring the best out of Wales as they seek to repeat their memorable 1-0 victory over Belgium in qualifying for this competition.
"We're good normally in that situation when we're right up against it," said Coleman.
"When we have to stand up to the challenge we do.
"Belgium will be the fancied team and they are right on their own doorstep, but it's something we can use as an advantage to ourselves.
"I think Belgium have to produce with the team they have got.
"It's not getting out of the group stages for them, but getting to a semi-final or final.
"I am not saying anything that Marc (Wilmots, Belgium coach) doesn't know. Our pressure is different."
Belgium, and skipper Eden Hazard in particular, were impressive in beating Hungary on Sunday night to book their place in the last eight.
A late goal burst gave them a convincing 4-0 victory, but Hungary had their chances at 1-0 and Coleman suggested there was a chink in the Belgian armour.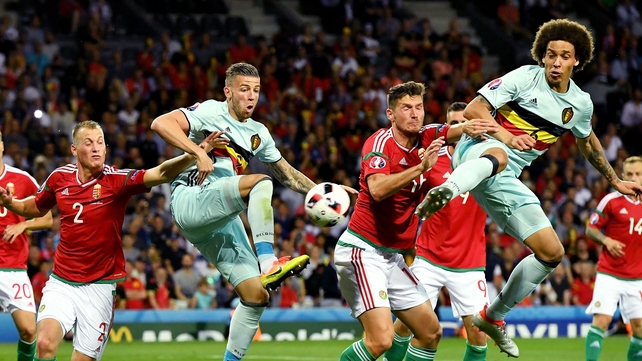 "You have got to seize those moments," said Coleman.
"You see someone when they are down, you have got to try and kick them, if you know what I mean.
"You can't feel sorry for a team that are under pressure because they won't feel sorry for you.
"It happened to them against Hungary, they went in 1-0 up when it could have been five.
"For 15 minutes Hungary sensed they could get something, before two moments of brilliance and it was all over.
"So when you get your opportunities you have got to capitalise on them."
Wales should be handed a fitness boost ahead of the Stade Pierre-Mauroy showdown with skipper Ashley Williams expected to be declared fit.
Centre-back Williams damaged his shoulder during the closing stages of Saturday's 1-0 victory over Northern Ireland on Saturday but was able to complete the match.
Belgium, though, will be forced to make a change in their defence as Thomas Vermaelen is suspended after picking up his second booking of the competition against Hungary.
Gareth Bale will hope to make the most of Vermaelen's absence with the Belgium defence already missing injured leader Vincent Kompany.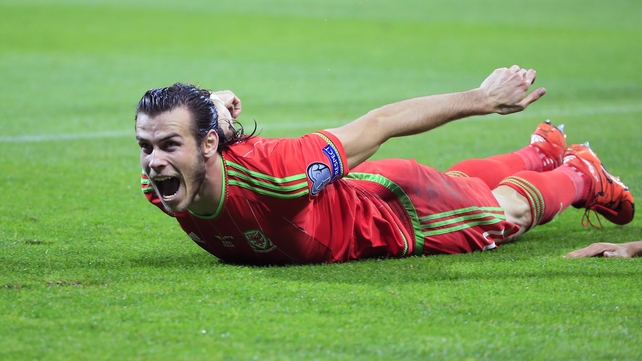 Bale was the match-winner when the two sides last met in Cardiff just over 12 months ago, the performance - and result - which gave Wales the belief that they could end a 58-year wait to play at a major tournament.
"That was when we stepped our game up," said Coleman.
"Against a top team it is about holding your nerve and not panicking because you have not seen the ball for a few minutes.
"Then when you get it, you cannot give it back to them, you have to attack. You know what they will do, but it does not mean you can stop it.
"But as we know from experience they are not unbeatable and don't always play like they can.
"They make mistakes like anyone else, and it is up to us to make sure that side comes out."